Tuesday morning's practice at the NovaCare Complex marks another milestone. It will incorporate the first live-hitting sessions of Eagles Training Camp as the Eagles work extensively on short-yardage and goal-line situations. Following practice at 11 a.m., head coach Doug Pederson and quarterback Carson Wentz will meet the media. You can watch those press conferences live here or on our app. Until then, here's what you need to know for the first day of August.
1. Brian Dawkins Is "Most Deserving" Of A Gold Jacket
Really? Where was this opinion back in February?
But at least NFL.com's Eliot Harrison agrees.
"He's the most deserving," Harrison wrote. "Dawkins has already waited one year. Given that he is a safety, a position to which the voters have demonstrated a decades-long aversion, he might have to sit next to the phone a bit longer in reality. But that's bunk. All of it, man."
2. Sal Pal Thinks NFC East Comes Down To Eagles-Giants
The last team to repeat as NFC East champions was the Philadelphia Eagles in 2004. ESPN's Sal Paolantonio thinks the streak extends to another year. Why won't Dallas win it again?
"I think you'll see a little bit of a drop-off in the run game because Ezekiel Elliott's had some off-the-field problems this offseason," Paolantonio said. "I think their defense has been decimated through losses of different players and they won't be the same."
Find out why he thinks the Eagles can potentially make the leap from worst to first in the division. There's a No. 11 who has a lot to do with it.
Jon Dorenbos: An International Sensation
Will Jon Dorenbos become the next David Hasselhoff? Christoph "Icke" Dommisch from the German TV station SAT.1, which airs NFL games every week, was at Eagles Training Camp to work on a 2017 season preview. Dommisch got a little more than he expected when he met the magician.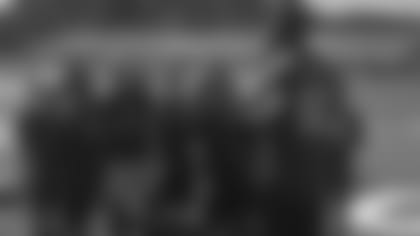 Wide receiver Torrey Smith spent his Monday kicking off the third and final week of the Eagles Football Academy at Moorestown High School.