Quarterback Michael Vick restructured his deal earlier this offseason to remain with the Philadelphia Eagles. It was done partly out of loyalty to Chairman and CEO Jeffrey Lurie and the organization that presented him a second chance. Vick also decided to stay in Philadelphia because he wanted to play in new head coach Chip Kelly's offense.
And after two days of the pre-draft veteran minicamp, Vick is not disappointed in his decision.
"It's very refreshing," Vick said after practice Wednesday. "This offense is very dynamic. It's up-tempo, fast-paced. It's something I've never seen before. I'm very excited about what we're doing."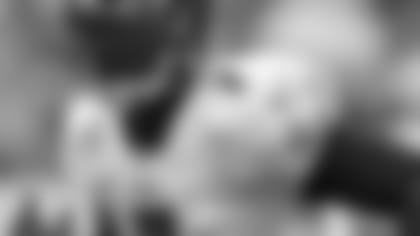 Vick has been a consistent presence at the NovaCare Complex since the end of last season. The time in the weight room appears to have paid off as Vick upper body appears chiseled. Last year, Vick missed five games due to a concussion and in the process he lost his starting job to Nick Foles. Kelly's offense, which is expected to feature elements of the read option, could expose Vick to more hits, but the four-time Pro Bowl quarterback said that it isn't necessarily the case.
"The thing is you don't have to take a hit," Vick said. "You'll understand when you see us practice and when you see us play. You don't have to take a hit."
A quick survey following Wednesday's workout showed how Kelly is implementing changes in the program. There were tables of fruit, yogurt, granola bars and personalized smoothies awaiting players when they came off the field. Vick was sporting a heart monitor, but would not explain why. Vick added that his new neighbors in the reshuffled locker room are center Jason Kelce and safety Colt Anderson.
Vick returned to the Eagles for the aforementioned reasons, but he did so without the guarantee of a starting position. Kelly reiterated after practice on Tuesday that the quarterback job is an open competition. Kelly said that Vick, Foles and Dennis Dixon were all rotating in at quarterback.
"Nothing is ever set in stone or concrete. I think we all have to earn our respect in this league. We have to earn our position, earn our jobs," Vick said. "It's not only on Sundays, but like Coach Kelly said you have to win every day. We've got to let our habits reflect our mission and that's what I'm trying to practice.
"Honestly, I just look at it as this is still my team, my job. I think that's the mindset you have to have. I believe in myself and my abilities and I believe in the guys on this football team. I'm excited to be back in Philadelphia for another year and we have an opportunity to do some great things."
Vick has accomplished a lot in the NFL as he embarks on his 12th NFL season. From an individual standpoint, no quarterback has rushed for more yards in NFL history than Vick. He took the Eagles to their last division title in 2010. Vick admits that this year it feels like he's "starting all over again," but the atmosphere makes the decision to stay worthwhile.
"We're giving Coach Kelly everything we've got," Vick said. "We believe in him and we're thankful that he's our coach."