Quarterback Michael Vick is on the cover of the current issue of ESPN The Magazine, which landed on newsstands Friday. The edition is part of a double issue - Vick will be on the cover of some issues, while Oklahoma City Thunder's Kevin Durant will be on others.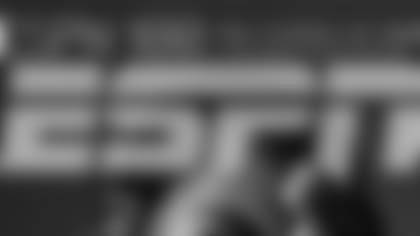 ESPN Cover: Michael Vick
Included in all issues of the magazine will be a feature on Vick in which he opens up about his time in prison, regret and how badly he's itching to begin the second half of his career.
Check out some of the select quotes from the Vick feature:
"I'm always being asked, 'What was prison like?' Well, every day felt like a bad dream. I had plenty of moments where I was like, what happened? Was it all worth it? Everything I risked? Why didn't I take the initiative to stop it?"
"People I encounter every day, those are the ones who build up confidence in me. Because they are always saying, 'Mike, we're pulling for you.' Some of them also say, 'Listen, we might not like what you did, but we're pulling for you.' But that's what gives me the drive to move on and do better. As a man, first, and as a football player second."
"Now it's time for the second half of my career. I was a dynamic player before I left the game, and I will be again. Every day I'm making progress. It might be baby steps, but I'm getting there. I feel like that old swagger is coming back, and I'm finally starting to feel like myself again."
*Program reminder: We'll have a one-on-one interview with Vick on the PhiladelphiaEagles.com Kickoff Show on Sunday, beginning at Noon. *
-- Posted by Bob Kent, 10:00 a.m., December 5