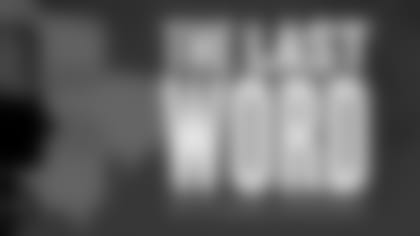 Welcome to The Last Word with Dave Spadaro, a question-and-answer feature that will run weekly and highlight some of the provocative players, coaches and faces who have shaped this Eagles franchise. Today: former Eagles quarterback Ron Jaworski, who knows a thing or two about the rivalry the team has had with the Dallas Cowboys.
DAVE SPADARO: I've got you down as 4-13 in games you played in your long NFL career against Dallas in the regular season and 1-1 in games you played against the Cowboys in the postseason. What stands out to you when you recall those battles?
RON JAWORSKI: Four and 13? You just scared me, Dave. I thought I played better against that team. There were really two memorable wins against the Dallas Cowboys. One was in 1979, a Monday night game that we won in Dallas on a long Tony Franklin field goal. I remember I got knocked out for a few plays in that game, came back and we ended up winning the game. That was a big win, significant for a growing franchise. We were trying to find our way as a team and we beat the Dallas Cowboys, a team we always aspired to be. They were the best team, the best organization.
The NFC Championship Game in 1980 was clearly a great win for the Philadelphia Eagles, a great win for myself, a great win for this city to beat the Cowboys and reach the Super Bowl was clearly my biggest win.
DS: The NFC Championship Game, you've talked about that win so many times. Anything you left out that you'd like to confess now about the day?
RJ: No (laughs). There were so many moments to remember and we had such a great group of guys. We celebrated that win, we partied and we had a great time. And that's what you should do because those kinds of victories are hard to come by. That one was special, and I think it was mostly special for the City of Philadelphia. The Eagles had been kind of the dreck for a long time going back to 1960 when the team won the NFL Championship. From that time until 1980, there weren't a lot of wins to celebrate. And as I look back at that year, it was the City of Champions. It was a great place to play and a great place to be a fan and I was a fan of the Sixers and Phillies and Flyers.
DS: Was that win over Dallas the greatest in franchise history?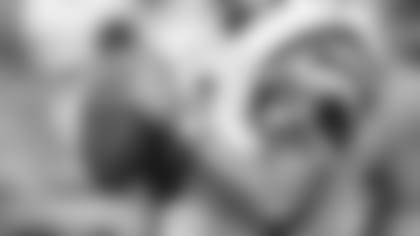 RJ: In my mind it was because I wasn't part of the team in 2004, led by Andy Reid and Donovan McNabb. I just know the city was unbelievable during the game and after it, and there was nothing sweeter than beating Dallas to advance to the Super Bowl. That Wilbert Montgomery run early – I Right Slot Split 47 Slant – and he took it to the house, Dallas realized Wilbert was healthy after we kind of duped them into thinking he wasn't going to be ready for the game. It wasn't an upset. It was a setup. That's what that win was all about.
DS: How have you felt about the Cowboys being called "America's Team?"
RJ: God rest his soul, but Steve Sabol from NFL Films coined that term and every day I would see Steve I'd always bust his stones. That term motivated us. Heck, we're Philadelphia. We have Independence Mall in our backyard. We should be America's Team. Sure, it motivated us. Nobody liked it.
DS: Jaws, you wear your NFC Championship ring every day. What does it represent to you?
RJ: An unbelievable group of people. And any time you have success, it's never one person. We had great leadership in the front office with Leonard Tose (owner) and Jimmy Murray (general manager) who put the team together. Dick Vermeil and the coaching staff were incredible. And our team, 35 years later, is still close. We had a special bond.
What's interesting is that when you go through it and lose, you hurt, but you always think you're going to get back soon. We had a young team. A good team. Great players and coaching. Thirty-five years later, the pain of missing the chance to win the Super Bowl gets worse and worse.
DS: The Eagles are 3-4 heading to Dallas. What are you seeing from this team?
RJ: It's a very uneven football team right now. It's a week-to-week team. You don't know what to expect. Just when I thought things were coming together after a couple of wins, there is a clunker in Carolina. Maybe the bye week came at the right time. Sometimes players just need to get away from the game. There are nine games left. The division is wide open. I will see how this plays out.
DS: What about Chip Kelly? What does he need to do the rest of the way this season?
RJ: He needs to adapt. The game changes every week. So you have to change and adapt. It's all about this week. Dallas is going to be different offensively and defensively from last Sunday. The great coaches – and I played for Don Shula, Marty Schottenheimer, Dick Vermeil, Chuck Knox, Buddy Ryan – and their success came because they adjusted and adapted between games and in games. I'm going to watch and see what changes or adaptations Chip and his staff will make.
DS: Where will you watch on Sunday night?
RJ: I'll be in studio at ESPN watching football. I sit and watch the game and take notes. We'll do some cheering and yell at each other and have some fun, but we're trying to understand what's happening. I can't wait for this game. It's going to tell us a lot about the Eagles.