There are always players who make "the jump" from their first to second seasons and establish themselves as big-time contributors at the NFL level. Through the first four full-team Training Camp practices, it looks like cornerback Brandon Boykin could be that guy for the Philadelphia Eagles.
Drafted in the fourth round out of the University of Georgia in 2012, Boykin was used exclusively in the slot as a rookie but emerged later in the season as one of the team's better performers. He's been getting a lot of reps on the outside with the first-team defense in camp. It's much different than when Boykin arrived last year as a rookie.
"Just from a standpoint of me being comfortable on the field, me being comfortable with the speed, me being comfortable outside and inside," Boykin said. "I feel like I can play both (inside and outside) at a high level. Just have to work on my fundamentals."
Boykin doesn't have a preference playing inside or outside saying "wherever the coaches need me, that's where I'll be." Right now, he's playing like a guy who deserves to start as one of the two outside cornerbacks. Despite Boykin's height (5-foot-10), he plays a physical, feisty style and has the requisite vertical jump (40-plus inches) and wingspan (72 inches) to contend with bigger wide receivers.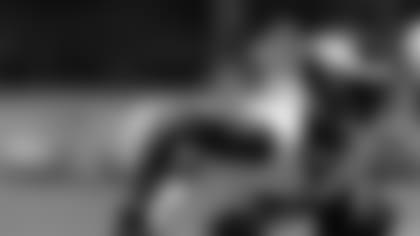 Boykin may have been lost in the shuffle when one thinks of the rookie or second-year players who will shine for the Eagles in 2013, but his play has ensured he'll be lost no more, and that everyone should take notice of his abilities. Boykin has drawn coverage responsibilities against DeSean Jackson. Not too many cornerbacks – anywhere – can stick with Jackson down the field, but Boykin has done just that with his quickness and agility.
In addition to exceptional athleticism, he has also shown keen instincts to break quickly and create opportunities for turnovers. During Sunday's practice at Lincoln Financial Field, Boykin nearly came down with an unbelievable one-handed interception in front of wide receiver Greg Salas. Regardless of the effort and near-spectacularity, he had to do 50 push-ups for not making the pick. Boykin had to do 50 push-ups again during Monday's practice when he wasn't able to secure an interception on a diving play in front of Jackson.
"I had to do 50 push-ups because I got my hands on the ball," Boykin said. "That's something we do as defensive backs, Coach (Todd) Lyght and Coach (John) Lovett always preach, if you get your hands on it, they expect you to intercept it. ... If you get your hands on it, you have to pick it."
If Boykin continues to cover the best receiver on the team like white on rice and put himself in position to make plays on the ball, the interceptions will come. He's drawing rave reviews from his head coach, as well.
"He's got the potential to play both (slot and outside). I think that's what we're ideally looking for," Chip Kelly said. "We need to, in our mind, figure out exactly who the corners are. I think (Boykin's) the one guy that we're using inside at nickel that can do some of those things. ... Brandon is explosive. I thought he played really, really well (on Sunday). I haven't seen (Monday's) film, but (Sunday) he did a really nice job in the stadium. He showed up, made a play again whether it was in special teams or in the team 7-on-7 situation. I'm pleased with where he is so far."
Let's hope where Brandon Boykin is "so far" is only the beginning, and a positive sign of where he's going.