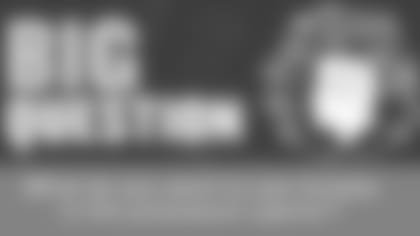 Welcome to The Big Question. Every Monday, Dave Spadaro, Chris McPherson and Bo Wulf will debate one of the hot topics surrounding the Philadelphia Eagles. We invite fans to continue the discussion in the comments section. Enjoy ...
CM: Gentlemen, we've made it through the offseason. The first week of Training Camp is in the books. This Sunday, we get our first taste of game action when the Indianapolis Colts come to town. It's a good appetizer to start the preseason. These two teams played a great Monday night thriller last September. The Colts won the AFC South and went to the conference title game. Still, it is the preseason. What are you most looking forward to watching on the field?
BW: First and foremost, I want to see no one get injured. That's always the most important outcome from any preseason game.
As for the action on the field, there are two things that most interest me. First, and obviously, I want to see how comfortable Sam Bradford looks in his first action running the offense when the bullets, as they say, are live. Comfort is the word I use here because it relates to how Bradford looks in recovery from his knee injury, how precisely he runs the offense and how he reacts to pressure in the pocket for the first time.
Beyond Bradford, I'll be paying close attention to the line of scrimmage, where we nor the actual decision makers have been able to evaluate much thus far this offseason. The defensive line is stacked at the top, but I'm interested in how Taylor Hart looks in his second season and how rookies like Brian Mihalik and Travis Raciti perform. The offensive line, though, is the bigger attraction, as we look to identify a worthy starter at right guard. Will we see multiple players work with the first-team offense at right guard or will one player get an early vote of confidence and, if so, how will they perform?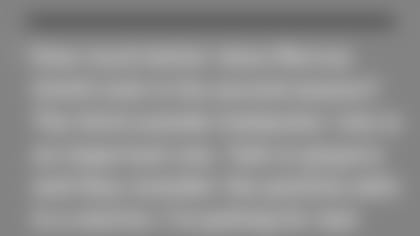 DS: I'm going to go with a theme that is right now very much on the minds of the fans: The defensive back situation. Look, Sam Bradford and DeMarco Murray are going to play a series or two at most and then safely watch the game from the sidelines. But the DBs are in focus. I want to see their style, their mentality. I want to see the defensive backs play press coverage at the line of scrimmage against a good group of wide receivers. It isn't just about Byron Maxwell here. There is a strong base of young talent that gets its first exposure to an NFL game. And as much as a team may like its players based on Training Camp, the preseason games are an entirely different experience. It is faster and more physical and more precise. I watched Trae Waynes get absolutely toasted on Sunday night, spun around, made to look like a fool. He's a top 15 draft pick!! This isn't easy by any means, so let's see how the kids respond.
CM: It's funny to see how much Bo wants to see Taylor Hart in action.
With the injury to JaCorey Shepherd, I am, like Spuds, intrigued by who will line up where in the secondary. Who gets the first chance to play nickel? How does Walter Thurmond look at safety? Yes, the secondary will be fascinating to watch.
I'm going to throw another name/position out there. How much better does Marcus Smith look in his second season? The third outside linebacker role is an important one. Talk to players and they consider the position akin to a starter. Veterans like Brad Jones, Bryan Braman and in certain packages Vinny Curry are good to have here, but I'm pulling for last year's first-round pick to find a niche in his second season.
BW: Guilty as charged. I am expecting that he will be the excellence of execution along the D-line.
I don't mean to steal another man-crush from Spuds, but John Moffitt's performance intrigues me as well.
DS: Good call on Marcus Smith. It's a question we hear all the time. How is he progressing? It's all about the game for Marcus. He needs to be at the football. He needs to make plays and be physical and play with confidence. I think the Eagles want to give him a lot of reps and see how far he's come since his tough rookie season. Yeah, Marcus Smith is right at the top of my list, too.
How about Walter Thurmond? What will we really know about the safety spots, given the relatively vanilla coverage combinations the Eagles will play? Thurmond has had a good camp, and now he moves into game mode. Not only Thurmond, but I want to see if Earl Wolff can impact the safety position. Critical, critical area for this defense.
CM: I know one thing for certain. The TV ratings will remain high late into the game because everyone will want to see Tim Tebow. He's made strides during Training Camp, but if he wants to take off and run the defenders now have a say in stopping him. It'll be his first NFL game action since the 2013 preseason.
BW: I don't know, Eagles fans are passionate enough that the ratings would remain high regardless. There's no way to tell whether there'll be a Tebow bump or a Malcolm Bunche bump.
CM: Malcolm is from Newark, Delaware so that makes plenty of sense.
DS: There is so much to see with this team, and the QB position is certainly included. I wouldn't be surprised to see Matt Barkley and Tebow share the second half, at least. It's really one of the most interesting preseasons-to-be that I've seen here. Every position is worth a long look. With so many changes to the roster, it's going to take fans some time to get used to having DeMarco Murray wearing No. 29 and Bradford wearing No. 7 and so on. So many changes.