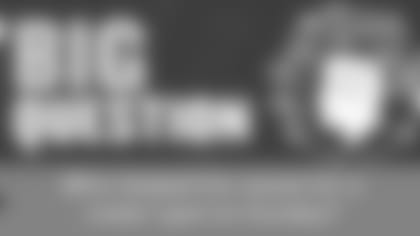 Welcome to The Big Question. Every Monday, Dave Spadaro, Chris McPherson and Bo Wulf will debate one of the hot topics surrounding the Philadelphia Eagles. We invite fans to continue the discussion in the comments section. Enjoy ...
CM: It's good to finally have the first preseason game to serve as an evaluation tool. After the Eagles' impressive debut on Sunday against the Indianapolis Colts, who helped his cause for a spot on the final 53-man roster?
BW: If we're focusing on players who are fighting for roster spots, I'll go with Ed Reynolds. There really is nothing settled at the safety position beyond Malcolm Jenkins, even with Walter Thurmond seemingly taking hold of the other starting position. The special teams Chris', Maragos and Prosinski, both have real value for Dave Fipp and co., but I don't think it's a stretch to say that Chip Kelly and Bill Davis are still looking to identify a reliable third safety. Reynolds, a fifth-round pick last spring, spent his entire rookie season on the practice squad, so yesterday marked his first real, live action in nearly a year. To come away with two interceptions while also playing the most snaps of anyone on the defense had to have opened some eyes, and Kelly said so in his post-game presser. One game isn't enough to make a roster of course, but Reynolds' standing Monday versus his standing Saturday has to be significantly different.
DS: Kenjon Barner was terrific showing his versatility and big-play ability. Could the Eagles keep four at running back? Sure. And if Barner could be that guy and also help on special teams, he could be a valuable deep reserve. I just don't know if the Eagles keep four at halfback. Could they keep a developmental player at tight end in Eric Tomlinson? He doesn't run particularly well but he can block and he showed some good hands on Sunday. It was a strong effort by the entire team and the young players stepped up. Good example of depth at key positions, too.
CM: Tomlinson, and the other rookie free agent tight ends for that matter, fit the prototypical in-line position from a size standpoint whereas Trey Burton is more of a flex player/receiver specialist. I think that's where the argument could be made to keep an extra tight end.
Barner and Reynolds are excellent answers to this question. How about Matt Barkley? He has quietly gone about his business this offseason amidst the Sam Bradford acquisition and the Tim Tebow signing. He ran an efficient offense. I thought he was quick with his decision-making. He had the interception that came off the tipped hands, so there's room for improvement. All in all, there was a lot to like from Barkley's performance.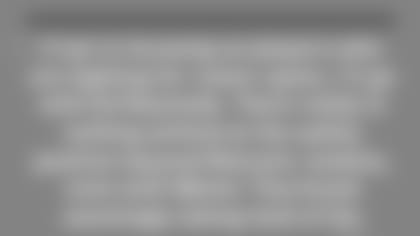 DS: Add Tim Tebow to the list, because he did some good things for his first game action in such a long time. Let's be realistic here, though: That third quarterback job will be decided based on the cumulative play of all four preseason games, not just the one. I'd like to add linebacker Brad Jones to the list. He can be a versatile addition to this defense and play both inside and outside at LB, and he's a strong special teams cog. Nobody made much of a fuss when the Eagles signed Jones, but he can help this team. He's a good veteran. He's a solid player. He can do a lot of things here.
CM: Wait, the question was who helped his stock the most based on one game? I'm not qualifying based on the entire preseason. I don't think anyone won a roster spot Sunday. Players put themselves in better position.
BW: It's all about putting yourself in position to make plays and doing what you're coached to do.
CM: Wait, I thought it was the coaches who put the players in position to make plays and it's up to the players to capitalize on what they've been taught?
BW: If we're sticking with roster hopefuls, I thought Brad Jones acquitted himself well both on defense and special teams. Inside linebacker is a deep group here but he stood out among the second-level guys to me.
CM: Agree on Jones. I just think the fact that he has extensive starting experience at both inside and outside linebacker as well as special teams is going to be a nice insurance policy to have at hand.
DS: It's nice to talk about so many players after such a convincing performance. We can go in a lot of directions with this. The point is, many players fared well and helped their causes. Now comes a critical stretch, because it's true that no jobs were won based on a single game. These joint practices against Baltimore are important and so is the second preseason game. The starters probably won't see more than a quarter or so of action, so the "roster bubble" players are going to have to perform. First cuts come after the third preseason game. Every day matters.
BW: Good work, guys. It's been fun.