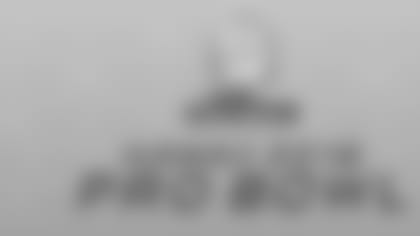 The three Eagles who will be playing in Sunday's Pro Bowl (Sunday at 7 PM on ESPN) found out their team assignments.
Malcolm Jenkins will start for Team Irvin. Jenkins was named to the Pro Bowl squad earlier this week to replace Arizona Cardinals safety Tyrann Mathieu, who is out due to a knee injury.
Jenkins will not be with Eagles teammate Fletcher Cox in this all-star game. The defensive lineman was chosen to start for Team Rice.
Cox may have the chance to get after Eagles teammate Darren Sproles, who is the return specialist for Team Irvin.
Jenkins and Cox are playing in the Pro Bowl for the first time in their careers. Sproles earned Pro Bowl honors last season as well.
Tackle Jason Peters was also selected to represent the Eagles at the Pro Bowl, but will not play because of injury. Bears tackle Kyle Long is in Honolulu as Peters' replacement.