This time, David Akers' missed field goal might not have cost the Eagles a potential lead, but it sure didn't help matters.
But frustration is building for Akers, who missed two field goals in Chicago and a 50-yard attempt Sunday at home, a kick which would have given the Eagles a 17-0 lead.
Unfortunately for Akers, the windy conditions of Soldier Field won't be to blame for this one. And to complicate things, Redskins kicker Shaun Suisham didn't have any problems burying three field goals at Lincoln Financial Field.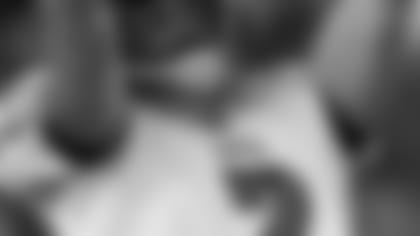 K David Akers
"Sure, it would have been nice to go up 17-0. I understand all of that," Akers said. "Fifty-yard field goals are long kicks, but obviously, Shaun went out there and hit a 48 and a 50-yard one as well today. That made a difference."
Suisham's kicking was huge for the Redskins in a 23-17 win, but Akers had his second consecutive shaky performance. Head coach Andy Reid and Akers' teammates remain confident in Akers, who has been more than a steady contributor during his career in Philadelphia.
He leads the Eagles in every major career kicking category, and many single-season ones. But over the past two weeks, he's missed on chances to score nine vital points in games that the Eagles lost by a combined 10.
Certainly, it can't all be put on Akers; the Eagles need to convert on more chances to get inside the end zone. Getting away with three points is almost always a disappointment. But zero is a far less desirable outcome.
"We have the utmost confidence in Dave, and Dave knows that. Dave does a great job kicking in practice and it's just now he'll have to just translate that over to the game. We know that when Dave is out there we have confidence that he can make the field goal," quarterback Donovan McNabb said. "With the next opportunity, I think Dave will get into a rhythm and be able to make it, but even in that situation we should've converted on third down and made it easier for him."
It seems strange that the sighs of relief that used to follow Akers' presence in the stadium have been replaced with the gasps of fans holding their breaths. Since the beginning of the 2007 season, Akers is only 3-of-14 from distances of 40 yards or greater.
From inside that distance, he's perfect: 30-for-30. But with the majority of NFL kickers being fungible from 40-and-in, is there legitimate concern with Akers' struggles?
"I don't know. I hit the ball well and they are just not going – I pulled the ball a little bit today and drew it a little further," Akers said about his miss Sunday. "I let the guys and the organization down again and other than that, all I am trying to do is go out there and make the kicks. I am not trying to go out there and miss them. That is for sure."