It's not everyday that a Philadelphia Eagle gets mentioned on the TV quiz show "Jeopardy!," but that was the case Thursday night during the Million Dollar Celebrity Invitational.
For $400 in the category "Ad Men," host Alex Trebek read "In November 2009, Eagles tight end Brent Celek celebrated a touchdown by striking the pose of this rum ad man; the NFL was not amused," according to the Game Show Kingdom blog.
David Duchovny from the Showtime hit "Californication" correctly answered, "Who is Captain Morgan?"
What's funny is that one of the other contestants was MSNBC host and analyst Chris Matthews, who is a Philadelphia native and an alum of LaSalle High School like defensive coordinator Sean McDermott.
Celek first did the pose after he scored a touchdown in the 40-17 stomping of the Giants on Nov. 1. But it was after he did it a week later in the Sunday Night national telecast of the Eagles-Cowboys game when he drew national attention. Reports stated that Captain Morgan would donate money towards the Gridiron Greats foundation, which supports retired NFL players, for every time a player did the post.
A second alternate for the Pro Bowl in 2009, Celek finished his first full year as a starter with 76 catches for 971 yards and eight touchdowns. All three of those totals were the second-highest in a single season by an Eagles tight end.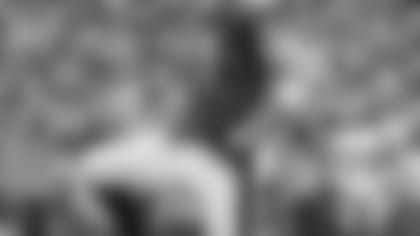 -- Posted by Chris McPherson, 11:45 a.m., February 19