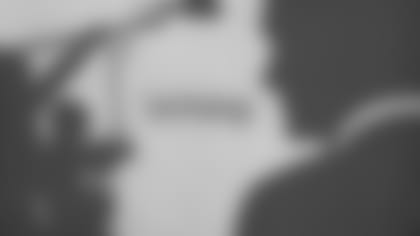 *For the full Smithology experience, app users can tap 'View In Browser'.
It may be a little hard to believe, but we are already 20 days into Movember. Mo typo there. Today is Movember 20, 2015. It's the time of year when guys grow out the 'stache and show off just how strong their upper lip can be.
Throughout Eagles history, there have been a number of very strong mustaches. Former head coach Andy Reid was known for his signature surly 'stache, while quarterbacks Ron Jaworski and Roman Gabriel rocked quite the prime 'staches back in their heydays.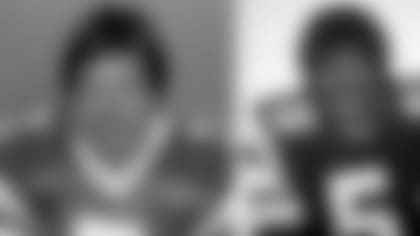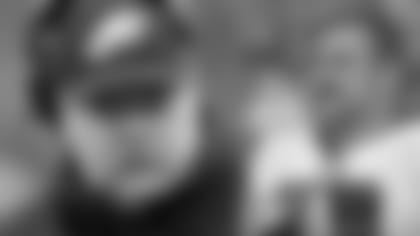 In recent years, players like Todd Herremans have been very supportive of the Movember movement, and even Mr. Donnie Longball himself has been known to rock a sweet, sweet mustache.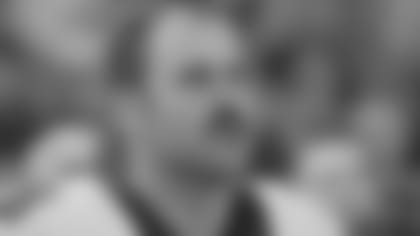 But, with all that said, there is one 'stache to rule them all, one 'stache to find them, one 'stache to bring them all and in the darkness bind them. That belongs to the man affectionately known as The Eagles Mustache Guy.
Today in Smithology, we meet the man behind the mustache. His name is Joe O'Pella, an assistant athletic trainer who has been with the Eagles' training staff since 2008. What most people know about O'Pella is his facial hair, but what people don't see is the hard work that goes on behind the scenes, as O'Pella is a part of one of the best training staffs around.
"I was fortunate here to have some great guys to work with. Dr. Peter DeLuca performed the surgery and he did a great job on it, so I was able to get started really quickly," center Jason Kelce said during his road to recovery from knee surgery in 2012. "The training staff, led by head athletic trainer Chris Peduzzi and Joe O'Pella, who handled my rehab, made sure that I didn't lose a lot of muscle strength in my leg."
As a fan of all art, I had to sit down and talk with O'Pella to get the hairy details on how his mustache came to be and how he keeps it so majestic ...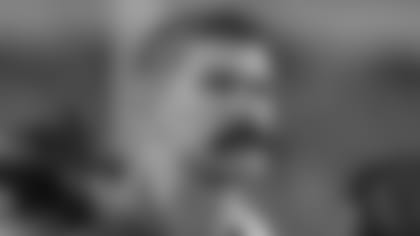 Alex Smith: What's the inspiration for growing out the mustache?
Joe O'Pella: It's for the Movember Foundation. I started doing it just because some of the other guys were doing it. I was just seeing if I could do it. I didn't think I could grow a mustache. I never did it (before), then it turned into this big old thing and I got some tips from some guys and started dying it and Twitter caught it, so I just kept doing it.
Smith: How many years have you done it?
O'Pella: This is my fourth time.
Smith: What's it like to be known as the Eagles Sideline Mustache Guy. You've kind of got a cult following on Twitter.
O'Pella: It's cool. It helps to get some more money in there, and that's why I do it. I think it's funny because my friends get annoyed with it, but I think it's kind of cool just to see the stupid things people can come up with.
Smith: How about family members, do they say anything about it?
O'Pella: Yeah, mom and dad are kind of used to it by now. My sister kind of gets sick of it. My girlfriend, I met her before I had it this year, and she actually loves it in the sense that she publicizes it more than anybody. She's taken over as the campaign manager for me this year. So it's been cool. Overall, my friends kind of get sick of it just because of all the hoopla around it, like when you're going out to bars and people pulling on it and stuff.
Smith: What's the best part of having a mustache?
O'Pella: The best part is that you get admired by everybody or noticed by everybody in some way shape or form.
Smith: What's the worst part?
O'Pella: The worst part is probably when I wax it and getting that wax out, or eating like soups and smoothies and stuff. It tends to cake in there.
Smith: So you use wax? How do you maintain it? What are the steps?
O'Pella:  So the gameday steps are that I have to wax it, probably about a half hour before the team comes to get those curls that I normally do or to style it in whatever way. During the week, I just let it go. It's natural. But gameday is a whole bunch of mustache wax that goes in and curling it around a curling iron-type thing, and then it's game time.
Smith: Any tips from guys on the team?
O'Pella: Kelce obviously worked on it a bunch when he was doing his beard. He just told me certain things, like to trim above the lips, just for, you know, quality of life. The idea of dying it jet black came from Connor Barwin, who told me he did it in Houston once. He told me to dye it jet black just to get more attention. I was like, "That's a great idea," so I've been doing that now for three years. Those are probably the two main guys.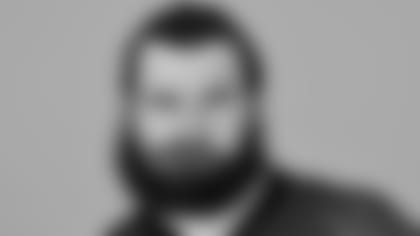 Smith: Does it help you stand out on the sidelines and make it easier for friends and family to spot you?
O'Pella: I think so. I just get some texts throughout the game from my friends or people I know that have tickets, just like "Oh I can see you down there with that mustache walking around." A lot of times it's, "Oh, you're doing that again this year" or stuff like that, but I guess it makes you more identifiable. You go out there for pregame and there's a lot of chatter from people.
So while the mustache looks great, it's even more important that it's for a great cause, as the Movember Foundation continues to support cancer research. Players like Jason Peters and Zach Ertz have already donated to O'Pella's page this season, and if you'd like to outwardly show your support for O'Pella's mustachioed cause, you can check out his page as well.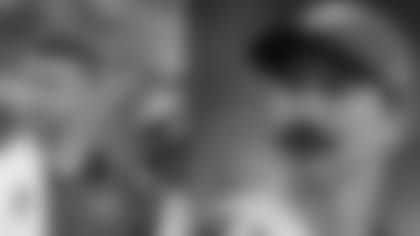 Have a good weekend, everyone.