DeSean Jackson's return to Philadelphia is official after the Eagles announced a trade with the Tampa Bay Buccaneers on Wednesday to bring back the veteran playmaker along with a 2020 seventh-round draft pick in exchange for a 2019 sixth-round selection.
A lot has changed in the five years since Jackson left, but seven players – all cornerstones of the franchise – are still wearing midnight green. Here is a look at the longest-tenured Eagles on the roster who were previously teammates with Jackson.
How acquired: Blockbuster trade with Buffalo in 2009
Peters signed a one-year deal on Monday to remain the Eagles' left tackle in 2019. The Eagles sent Buffalo three draft picks – including a first-round selection – and signed Peters to a lucrative six-year contract. It turned out to be a bargain. Since he arrived, Peters has earned All-Pro honors four times and seven Pro Bowl nominations, tied for second most in franchise history. The Bodyguard is set to put an exclamation point on a Hall of Fame career.
How acquired: First round, 2010 NFL Draft (13th overall)
Signed to a new three-year deal before hitting free agency, Howie Roseman's first draft pick after being named general manager has 42.5 sacks and delivered the biggest defensive play in franchise history with his strip-sack of Tom Brady in Super Bowl LII. Relentless off the edge, Graham is a role model for the young players inside the locker room. He has experienced one of the more impressive career transformations after struggling early in his Eagles tenure to becoming one of the team's most beloved players.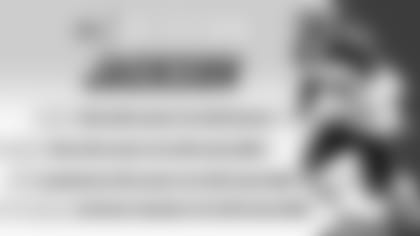 How acquired: Sixth round, 2011 NFL Draft (191st overall)
There's a similar theme with the first three players on this list. They all received new deals this offseason. The NFL's best center received a new three-year contract that runs through the 2021 season. Extremely intelligent and athletic, Kelce is the perfect anchor for the Eagles' offensive line. And he knows how to deliver a speech.
How acquired: First round, 2012 NFL Draft (12th overall)
After Reggie White, Fletcher Cox is making a strong case as the best defensive lineman in franchise history. A four-time Pro Bowl selection, Cox is the all-time team leader in sacks by an interior defensive lineman with 44.5. Cox doesn't turn 29 until December and is coming off a season with career highs in sacks (10.5) and quarterback pressures and hits (74). Plus, the Eagles added another Pro Bowl tackle in Malik Jackson on Wednesday to complement Cox.
How acquired: First round, 2013 NFL Draft (4th overall)
There is something to be said for investing in the trenches. Johnson was the third offensive lineman taken in the 2013 draft, but was the Eagles' top target and clearly has been the best of the trio. An All-Pro and Pro Bowl selection, Johnson has helped change the mindset of the importance of the right tackle position around the league. He's consistently risen to the challenge against the league's elite pass rushers over the past two seasons, including Chicago's Khalil Mack in the NFC Wild Card victory.
How acquired: Second round, 2013 NFL Draft (35th overall)
Another one of the elite players at his position in the league, Ertz is coming off a season in which he set the franchise record along with the NFL tight end record for most catches in a season with 116. Since 2017, Ertz ranks first in the league with 15 red zone touchdowns. In just six years, Ertz ranks third in franchise history in receptions and should be second by the end of 2019. Ertz only played one season with Jackson, but is already excited about what he brings to the table.
How acquired: Free agency, 2014
A bit of a stretch since they were only teammates for a couple of weeks, but Jenkins was signed by the Eagles just before Jackson was released. One of the best free agent acquisitions in team history, Jenkins has been named to two Pro Bowls, played in every game since being signed, and established himself as one of the preeminent leaders not just in the Eagles' locker room but around the league. He's so integral to the success of the Eagles' defense because of his ability to play any position in the secondary as well as serve as a quasi-linebacker.