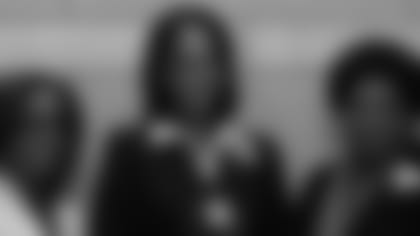 Pamela Browner Crawley (center) at the ceremonies
Pamela Browner Crawley, the Eagles' senior vice president of public affairs and government relations, was one of four honorees who recently received the Thurgood Marshall Award at the seventh annual Awards of Excellence ceremonies in Philadelphia.
Crawley's primary responsibility with the team is to serve as the official spokesperson for the organization, manage day to day media operations and community outreach programs for the team.
A stalwart supporter of issues impacting the economic health of the community, Crawley has served on the board of the Philadelphia Workforce Investment Board, and has chaired both the PWIB and the board's Youth Council. She recently rejoined the board of the Philadelphia Youth Network and serves on the board of Widener University. Click here to read her complete bio.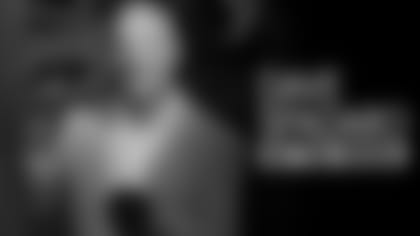 news
How will these moves impact the Eagles in 2022?
From the return of key veterans to some new faces, here is a recap of under-the-radar transactions from the offseason.