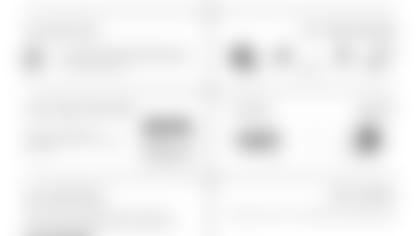 Expect Lincoln Financial Field to be rocking for head coach Chip Kelly's first regular season home game when the Eagles take on the Chargers in a Week 2 matchup. It's the dawn of a new era in both San Diego and Philadelphia, as both teams' head coaches will match wits in their first seasons in charge of an NFL franchise.
Offensively, quarterback Philip Rivers is still the captain of the San Diego squad and is the straw the stirs the drink. After throwing for at least 4,000 yards and 27 touchdowns each year between 2008 and 2011, last season was something of a down year for Rivers. He threw for 3,606 yards, 26 touchdowns and 15 interceptions. Of course, those numbers are nothing to dismiss, and the Eagles defense will need to make sure they can get to Rivers early and often. And they should have their opportunities – the Chargers' offensive line allowed Rivers to be sacked a career-high 49 times last season. That's a large part of the reason why the Chargers spent the 11th overall pick in April's NFL Draft on offensive tackle D.J. Fluker, who is likely to start from the get-go at right tackle.
The Chargers have had a shaky all-around defense of late, as the unit was ranked 24th in yards per game. While their pass defense numbers are solid (the Chargers were ranked 15th in passing yards allowed per game last season), their real strength comes against the run. Last season, San Diego was sixth against the run, averaging 96.4 yards allowed per game on the ground. Second-round pick Manti Te'o will be closely followed during his rookie season in the middle of the Chargers defense.
In this contest, running backs LeSean McCoy and Bryce Brown will certainly have their hands full. It's going to take a full team effort to pick up Kelly's first career win at home.