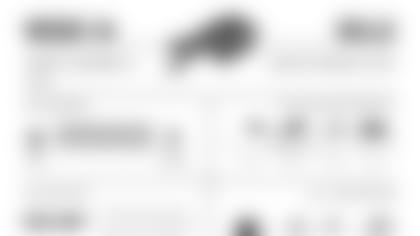 Prior to March, Eagles fans most likely didn't have the Buffalo Bills game pegged as one of the biggest of the season. Aside from Randall Cunningham's improbable 85-yard touchdown pass to Fred Barnett back in 1995, the Bills and Eagles haven't had much history, meeting just 12 times since 1973.
The Eagles sent LeSean McCoy, the franchise's all-time leading rusher, to Buffalo. In exchange, the Eagles received Kiko Alonso, a young linebacker who took the league by storm in 2013 before an injury robbed him of his 2014 season. Now, a game that didn't look so enticinghas become one of the most anticipated games of the season and one of the most anticipated Eagles' homecomings. Mark your calendars: December 13th is LeSean McCoy's Lincoln Financial Field return. It will be the first of three straight December home games and will cap off the Eagles' AFC schedule.
McCoy obviously adds a huge spark to Buffalo's backfield, but the real question for the Bills may lie at the quarterback position. Kyle Orton, who threw for over 3,000 yards in 2014, has retired, and former first-round pick E.J. Manuel has not panned out the way the Bills have hoped. Veteran Matt Cassel was acquired from the Vikings to give the position a lift, though he's started just nine games over the past two seasons. The good news for Buffalo is that no matter who is playing quarterback, he'll be able to hand the ball to McCoy or spread it around to targets like Sammy Watkins, Percy Harvin, Charles Clay and Robert Woods.
Buffalo has made a number of changes on offense, but the real mark of the team remains on defense, and the hiring of head coach Rex Ryan only strengthens that claim. Last season, the Bills ranked fourth in yards allowed per game (312.2) and points allowed per game (18.1). Mario Williams has piled up 91.0 sacks in his nine years in the NFL, and 2014 proved to be his best season with 14.5 sacks. Defensive linemen Jerry Hughes and Marcell Dareus also pitched in 10 sacks apiece, giving the Bills one of the best pass-rushing teams in the league.