Here's a rundown of what to expect from the Chargers on Sunday as the Eagles open the home portion of the schedule at Lincoln Financial Field ...
When The Eagles Have The Ball
After the Eagles offense sprinted its way to 31 points and ran the Washington Redskins defense ragged with an up-tempo, high-octane attack that was as advertised and more, it is already time to think about what the unit will do for an encore. The San Diego Chargers come to town after a devastating 31-28 loss to the Houston Texans, in which they squandered a 28-7 lead and lost on a field goal as time expired.
The offensive line of Jason Peters, Evan Mathis, Jason Kelce, Todd Herremans and Lane Johnson was masterful overall in the season opener. As run blockers, the unit paved the way for LeSean McCoy to rush for 184 yards (one yard shy of his career best) and a touchdown on 31 carries, while Michael Vick ran nine times for 54 yards and Bryce Brown carried the ball another nine times for 25 yards. In total, the Eagles racked up 263 rushing yards on 49 attempts (including a bunch of Vick scrambles), their most in game since posting 50 on October 10, 1997, also against the Redskins. As pass blockers the offensive line allowed three sacks but often gave Vick a clean, comfortable pocket and enabled him to go through his progressions.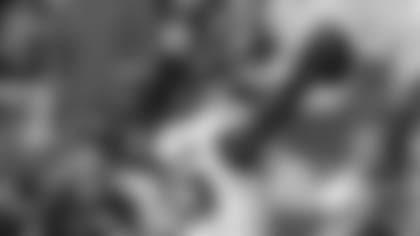 Vick himself was a calming influence, expertly executing the offense and throwing darts all over the field, to the tune of 15-for-25 for 203 yards, two touchdowns, no interceptions and a 112.6 quarterback rating. He made plays with his legs when he had to and even threw a few blocks when McCoy cut back to open space. Vick's favorite target was DeSean Jackson, who finished with seven catches for 104 yards and a touchdown, as the two continued their sublime chemistry from Training Camp and preseason. Fellow starting wide receiver Riley Cooper played all 80 snaps against the Redskins and, though he only recorded two receptions for 14 yards, demonstrated his value by making a number of tremendous downfield blocks that helped spring both McCoy and Vick on long runs. Jason Avant remains the primary slot receiver, while Jeff Maehl played a mere two snaps and Damaris Johnson just one. It appeared in Training Camp as if Chip Kelly had big plans for Johnson in this offense, so he is still a player to keep an eye on despite his ephemeral usage against the Redskins.
At tight end, Brent Celek was the team's second-leading receiver against the Redskins, with two catches for 56 yards and a touchdown. He showed the hands, toughness and after-the-catch ability that have made him such a key member of the Eagles offense over the years. Rookie Zach Ertz recorded his first career catch, for 11 yards, on three targets, and figures to have an ever-expanding role in the offense moving forward. James Casey is lying in wait, ready to show the Swiss Army knife talents that made him the Eagles' primary target in free agency.
Facing the Eagles offense is a Chargers defense that played excellent football for the first three-and-a-half quarters against the Houston Texans but faltered down the stretch, en route to allowing 24 total points (the Texans' other seven points came courtesy of an interception return for a touchdown) and 449 total yards on 75 plays (an average of 6.0 yards per play; the Eagles averaged 5.8 yards per play against the Redskins).
The Chargers employ a 3-4 scheme led by defensive end Corey Liuget, a first-round pick (18th overall) in 2011 who had a breakout season in 2012, when he recorded 51 total tackles, 7.0 sacks and one forced fumble. In addition to his rare physical and athletic gifts, Liuget shows supreme awareness by getting his hands up in passing lanes. He ranked second behind only J.J. Watt among defensive lineman with nine passes defended in 2012. Cam Thomas is the nose tackle and Kendall Reyes is the other defensive end.
Behind the defensive line is a quartet of linebackers led by two veterans on the outside in future Hall-of-Famer Dwight Freeney, a free agent signing during the offseason who showed against the Texans that he is still a serious threat as an edge rusher, and Jarret Johnson, whom the team signed as a free agent in 2012. They bookend inside linebackers Donald Butler and Bront Bird, who filled in admirably for injured rookie Manti Te'o against the Texans and led the team with 14 tackles. Bird stands 6-foot-4, 250 pounds and, after being one of the team's final cuts in 2012, was brought back later in the season and ingratiated himself to the coaching staff by showing he can be an impact player at the NFL level. Te'o missed the opener with a sprained foot and is out for Sunday's game, as well.
The  Chargers secondary is led by one of the NFL's premier safeties in Eric Weddle, an adept playmaker (16 interceptions, two forced fumbles and five sacks in his first six seasons) with excellent instincts and range, who teams with third-year pro Marcus Gilchrist as the Chargers' last line of defense. They are flanked by cornerbacks Derek Cox, who came over from Jacksonville as a free agent, and Shareece Wright, who is in his third season with only 18 games of experience but won the starting job in Training Camp and preseason. Veteran Richard Marshall handles the nickel responsibilities.
Eagles Projected Starting Lineup
Offense
Defense
QB Mike Vick
DE Cedric Thornton
RB LeSean McCoy
NT Isaac Sopoaga
TE Zach Ertz
DE Fletcher Cox
WR Riley Cooper
ROLB Trent Cole
LT Jason Peters
MLB Mychal Kendricks
LG Evan Mathis
MLB DeMeco Ryans
C Jason Kelce
LOLB Connor Barwin
RG Todd Herremans
LCB Brandon Boykin
RT Lane Johnson
RCB Cary Williams
TE Brent Celek
S Nate Allen
WR DeSean Jackson
S Patrick Chung
When The Chargers Have The Ball
In the Chargers' Monday night opener, things started out swimmingly for the offense. On their very first play from scrimmage, Phillip Rivers hit running back Ryan Mathews on a wheel route for a 14-yard touchdown. As expected, Rivers took charge of the offense, throwing for three first-half touchdowns and leading San Diego to a 21-7 halftime lead over the Houston Texans. Less than five minutes into the second half, Rivers had thrown his fourth touchdown pass (and his second to Eddie Royal) and the Chargers held a commanding 28-7 lead. It was all downhill from there, though, as the Chargers squandered the lead and ended up falling to 0-1 on a last-second field goal.
Expect a heavy dose of passing from the Chargers against the Eagles. Their running game was virtually nonexistent in their opener. Mathews gained just 33 yards on 13 carries, and while former Eagle Ronnie Brown pitched in with 27 yards, San Diego accumulated just 80 yards on the ground as a team. After shutting down Washington's Alfred Morris, the Eagles defense will once again be primed to shut down the opponent's running attack. The Chargers offensive line is also a question, as just one starter (center Nick Hardwick) returns to the same position that he was in last year. Former Eagle King Dunlap and first-round draft choice D.J. Fluker start as the bookend tackle, but neither covered himself in glory in the season opener.
This means that Rivers may have more opportunities to spread the ball around. Despite throwing four touchdown passes, Rivers was highly inconsistent against Houston, completing 14 of his 29 attempts (48.3 percent) and throwing an extremely costly interception to Brian Cushing that was returned for the game-tying score. The Eagles defended the pass extremely well against the Redskins for the first three quarters, which included two interceptions (one each from Brandon Boykin and Cary Williams), but the unit struggled in the second half as the Redskins went into desperation mode. Robert Griffin III ended up throwing for 329 yards and completing 61.2 percent of his passes. After throwing for only 195 yards against the Texans, expect Rivers to come out firing to test the Eagles secondary.
Even though San Diego is without wide receiver Danario Alexander, who tore his ACL during Training Camp, they maintain an impressive list of weapons at Rivers' disposal. On the outside, Malcom Floyd and his 6-foot-5 frame will pose a challenge for Cary Williams, who was excellent in his first game as an Eagle. Opposite Floyd stands Royal, a smaller, speedier receiver who caught two touchdown passes on Monday night. Moving inside, Antonio Gates remains a threat at the tight end position. Now 33 years old, Gates has compiled nine straight seasons with at least seven touchdowns and he and Rivers have combined for the most touchdowns ever for any quarterback-tight end tandem (56). Gates will end up in Canton one day, and Trent Cole, Connor Barwin and the rest of the linebackers will have a difficult challenge defending the Kent State product.
Chargers Projected Starting Lineup
Offense
Defense
QB Philip Rivers
RDE Corey Liuget
RB Ryan Mathews
DT Cam Thomas
WR Eddie Royal
LDE Kendall Reyes
WR Vincent Brown
OLB Dwight Freeney
LT King Dunlap
ILB Bront Bird
LG Chad Rinehart
ILB Donald Butler
C Nick Hardwick
OLB Jarret Johnson
RG Jeromey Clary
RCB Shareece Wright
RT D.J. Fluker
SS Marcus Gilchrist
TE Antonio Gates
FS Eric Weddle
WR Malcom Floyd
LCB Derek Cox