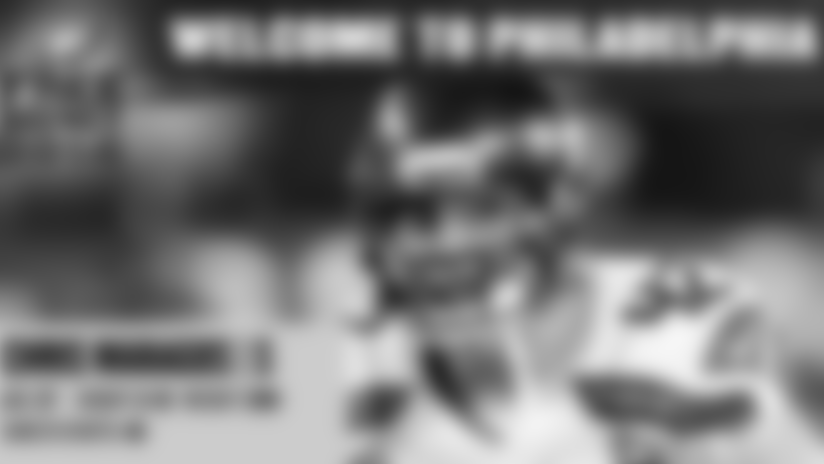 The Eagles got to work early on the second day of free agency, agreeing to terms on a three-year contract with former Seattle Seahawks safety Chris Maragos. The 27-year-old  Maragos was a core special teamer for the Super Bowl-champion Seahawks and is expected to make a big impact in that area of the game for the Eagles.
Maragos, 5-10, 200, originally entered the league as an undrafted free agent with the San Francisco 49ers in 2010. After a year with the 49ers, the Wisconsin product joined the Seattle Seahawks practice squad, before he was called up to the active roster. In his four-year career, Maragos has totaled 37 tackles in 46 games.
"I know my value. In my opinion, I am one of the better special-teamers in this league," Maragos told the Seattle Times in January. "I think when you turn on the tape and see what other teams are doing, they would agree with that, too."
Maragos is the second safety the Eagles have signed thus far in free agency, joining Malcolm Jenkins. Those two join Earl Wolff and Keelan Johnson as the four safeties currently on the roster.
Bob Condotta's *Seattle Times *article mentioned above provides more insight into Maragos' value:
"He is a key member of every special team, including serving as the up back (or the punt protector) on a punt team that threatened to break an NFL record for fewest return yards allowed.
'He kind of runs the whole show there,' said special-teams coach Brian Schneider of Maragos, who finished the season with 10 special-teams tackles to go with three more as Earl Thomas' backup at free safety.
"Maragos also is regarded as one of the team's fastest players, which he proved often this year on kickoffs. Players race to the 25-yard line, and then if it's a touchback, to the end zone. Schneider tracks who finishes first at each spot, and gives a point to that player. That player is recognized at the Monday special-teams meeting. Maragos was the season points leader."