General manager Howie Roseman stayed at home with his family for Sunday's Super Bowl, in which the Seattle Seahawks captured the franchise's first championship by dominating the Denver Broncos. As he watched the game, there was one pervading thought that entered his mind:
"You just wanted (the game to be) over," Roseman said during a 25-minute interview Monday with Anthony Gargano and Rob Ellis on SportsRadio 94WIP. "Let's get on to 2014, everyone at 0-0. You sit watching all these playoff games that you're not in, you take notes and you go through your roster. I sit with all my stuff in front of me – draft, free agency – and it's hard not to be excited when football's on, it's hard not to be excited about our team and how we're building it, our improvement and trying to get better this offseason. We're going to continue to try to get better both in free agency and the draft and do things the right way."
Roseman's job, as team architect, is to continuously look for ways to improve the team and focus on building a roster than can compete and be successful for years. The process of constructing his team the "right way" through the draft, allowing it to grow and mature together, then supplementing the core talent with free agents is what Roseman envisions for the Eagles.
"That's what the draft has to be – it has to be taking the best players, accumulating really great players and then you look to free agency to fill holes and try to get incremental upgrades," Roseman said. "The draft is about getting guys that we're trying to keep around for a long time."
That's precisely what the Seahawks did in building a Super Bowl champion.
"When you look at what Seattle did throughout the course of the season, you just have a tremendous respect for that football team and the way they're built," Roseman said. "I think they did things the right way – they built through the draft, then they supplemented with free agents who fit their scheme. They have good players, and I think it showed that you can win in more than one way. As you've seen the past few years with teams who have won the championship, that there are teams who are really strong offensively who have gotten it done. But you also see that when you have a defense like (Seattle's), that makes such a difference, that's impressive as well."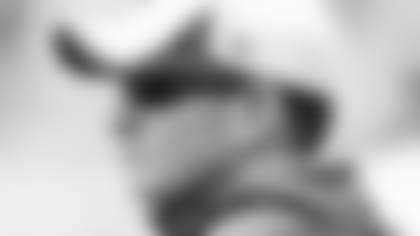 The inherent issue with looking at the Seahawks as the model to emulate, however, is the reality that if you're trying to catch up to the curve, you're already falling behind on pioneering the new, revolutionary trend. In hiring Chip Kelly as head coach, Roseman hoped to find that innovator whose methods would become so successful that it forced the rest of the league to play catch up.
"When you're chasing teams like that, you've probably already missed the window," Roseman said. "You know, it's a copycat league, so now everyone's going to go into the draft and moving up these big corners with length. We tried to do that starting last year, those were the kind of defensive backs we were looking for. ... One of the reasons we were so excited about hiring Coach (Chip) Kelly is, we want to be at the forefront of what we're doing and have people follow us, as opposed to being at the back end of it because when you are on the back end of it, it may be already too late or those (prospects) are going to be overvalued right now, as opposed to finding something there that you can take advantage of."
In the first year of the Chip Kelly era, the Eagles have built a tremendous foundation for the head coach's program and are well on their way to achieving the ultimate goal of fielding an annual competitor that can challenge for and win the Super Bowl. Aside from on-field results, the impact of Kelly's proprietary sports science initiative has been well documented, and conventional wisdom dictates other teams will follow suit in an attempt to maximize their players' health and endurance over the course of the season. The system is ever-evolving and strengthening – the next ingredient is to continue adding the right players to the mix.
"We're trying to get our system in place, pick the right guys and do something that lasts," Roseman said. "When you look around the league and look at some of these young teams and teams with some age, you look at the opportunity if you do things the right way ... to sustain (success). That's the big thing you take away from Seattle. (General manager) John Schneider did a great job hitting on those draft picks, there are a lot of homegrown guys who are really Seattle Seahawks. We talk about having Philadelphia Eagles here and how the name on the jersey should matter to us because they are Philadelphia Eagles, and it's not just independent contractors you're bringing in who only care about their stats or their money. It's about getting the right guys in here."
On the personnel side, the Eagles are ramping up draft preparation with the NFL Scouting Combine less than three weeks away. Given the strict parameters provided by the coaches for the players they wish to acquire at specific positions, the personnel department can whittle the talent pool and highlight prospects worthy of increased attention. Roseman and his staff have relayed to coaches the names of certain prospects throughout the college football season who could be of interest come May's draft, but now is the time that the coaches really get involved in the scouting process.
"All our scouts come in tonight (Monday), and we start draft meetings starting tomorrow (Tuesday)," Roseman said. "What we really do for that is get prepared for the Combine. We'll narrow down (the list) and make sure our coaches are focused on the guys that we like. We talk about knowing a lot about a little instead of a little about a lot. There are so many players, so when these guys fit us – whether because of the height-weight-speed requirements that we're looking for or from a character perspective, given by position by our coaching staff – then we can narrow it down and really zone in on those guys and really get to know them really well. I think that's worked out for us really well the last two years. With Coach (Kelly), obviously step by step throughout the course of the year, if I see a guy I really like, Coach is two doors down from me, I go in and I go, 'Man, Coach, you're going to be real excited to watch this guy.'"
In the 2010 and 2011 NFL Drafts, the conundrum of appropriately reconciling needs with value negatively impacted the Eagles' player selection process. Roseman vowed that such errors would not be repeated and that a "best player available" strategy would take precedence. If that means selecting a player the Eagles really like and believe in, even though he plays a position where the team appears set, then so be it because odds are the move will pay dividends down the line.
"We talk about the guys that we think can fit us in free agency and the draft and try to balance our needs with who might be on the board," Roseman said. "This player at (pick) 22 may be available. He's a really good player. He may not be ideally the position we're looking for, but we have to spend our time on him because he might fall and a year from now he may be (worthy of) a top-10 pick. Those are the kinds of conversations we're having daily. It's exciting, we want to get better and we want to be where those teams were (on Sunday, in the Super Bowl). For us, it's a constant effort to improve. Wherever it is, looking at the CFL, we get videotapes sent to us and we're going to watch those video tapes – whatever it takes to improve our team."
Roseman also addressed Nick Foles' rise in 2013, and what the Eagles' young starting quarterback needs to do to maintain that level of play in 2014 and beyond. After all, opposing defenses will have a full offseason to study him, and with the kind of brain power that exists among coaches in this league, schemes will be devised to exploit his weaknesses. Foles, like his head coach, will have to stay one step ahead of the competition.
"There's going to be a book on him. You know that the teams in our division, the teams we're going to play, they're going to study all the tapes and try to find out his weaknesses," Roseman said. "For everyone on our team, and particularly when you look at the quarterback situation, you better work on your weaknesses because they're going to be exposed and people are going to try to take advantage of them. I think (Foles) did a tremendous job from year one to year two, and he knows the things he has to work on as he comes back and there's sort of a book on him in order to continue to get better. When you talk about Nick and just how he handles things – I don't know if you guys got a chance just to even see him at the Pro Bowl and how he handles that, and this week at the Super Bowl he had an opportunity to just handle those situations, and he does it with such class. I'm proud that he's a Philadelphia Eagle, no doubt about it."
If the Eagles make the right moves in free agency and the draft in the offseason, and Foles shows in 2014 that his 2013 performance was a harbinger of things to come, a year from now the Eagles could very well be the ones who find themselves on stage at midfield, clutching the Lombardi Trophy. And if – no, when – that does happen, Roseman promises he'll celebrate just like any other fan.
"There is no limit to what I will do when we win the Super Bowl, I promise you that," Roseman said. "Let's go."