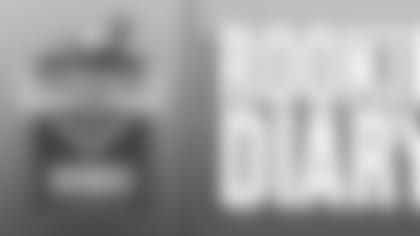 Wide receiver Rasheed Bailey was born and raised in the Roxborough section Philadelphia. He grew up a die-hard Eagles fan and became the first player in 22 years to sign with the Eagles out of Delaware Valley College, where he set the all-time school record for yards receiving. In his Rookie Diary, Bailey shares the experience of going from a fan to a player ...
Training Camp has been an awesome experience for me thus far. Playing for the Eagles and being part of the NFL is more than just a dream now. The dream stage has passed. It's all about handling your business right now, and I'm going to work my hardest to make sure I do just that.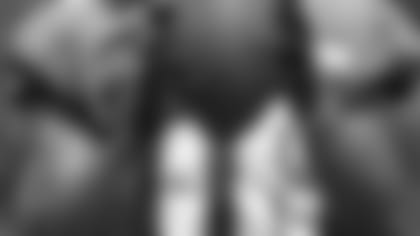 Being from Philadelphia, walking onto Lincoln Financial field was one of the best feelings in the world. When I walked into that stadium the other day for the Open Practice, I felt excitement. I felt joy. I felt Philly all around me. It was amazing that I went from this boy looking down from the stands in this very city to a man looking up at that crowd. I can't explain that feeling, and I want to do everything to keep that feeling. Every day I come here and hit the reset button. Let's go. Let's grind. Let's get the job done.
The knowledge and the resources I have here are also incredible. As a wide receiver, I've got guys like Jordan Matthews, Josh Huff, Riley Cooper, Miles Austin to learn from. Those guys are teachers and I'm listening. I'm constantly taking stuff from them. These guys are amazing and I've never had these types of people to learn from. They all work very hard and I'm taking every little piece I can. I'm always asking myself what I can take from them and add to my own game. It's a little bit like the process in college. When I was a freshman I asked myself, "What can I do to be better?" I took every aspect I could from my teammates and it worked out. I had a dominant football career in college and I'm looking to do the same thing here.
Speaking of college, I've found that there isn't as big of a difference between that and the pros as some might think. I feel it's all mental. This game is all mental. This game is all about being smart and having different techniques to beat the talent you're going up against. Everything matters mentally in the NFL, having that mental toughness, having that mental confidence. It's all about being confident.
Even though most people are focused on our first preseason game, I'm actually not thinking about Sunday. I'm thinking about today and what I can do to work harder and improve during practice. These days in Training Camp aren't promised. I can't sit here and think about Sunday when we have time in between to learn and get better. I don't even know if I'm going to be here. I can only control now. If I can control right now and be in the moment right now, take things day by day, Sunday will come. !