INDIANAPOLIS - Eagles Nation is loud and proud in Indianapolis. We caught up with some die-hard fans as they shared stories of family and #FlyEaglesFly ahead of tonight's showdown.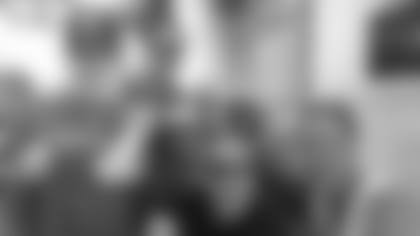 Eagles Nation ID: Bruce South (Far right in the picture)
Eagles Nest: Bakersfield, Calif.
Bleeding Green For: 54 years. "I was born in the City of Brotherly Love. I love all the greats, Wilbert Montgomery, Cunningham, Bill Bergey, Jaws, Reggie White, Jerome Brown, on and on."
Brotherly Love: "I have family in Philadelphia and Indy, so we came together for Monday Night Football and a family reunion at the same time. (But the Eagles are the main reason!)"
Favorite Eagle: "There are so many, it's hard to pick one ... I'm going to go with LeSean McCoy. That Detroit game last year in the snow, I was sitting on the couch, biting my nails. It was make or break for the playoffs, and then McCoy took over the whole game."
Favorite Eagles Moment: "DeSean Jackson's Miracle and how he ran across the end zone taunting the Giants."
Monday Night Showdown: "Win, lose or draw, we're going to show up in our Eagles green. I'm predicting 31-21, Eagles, and I'm most excited to see the players come out, have sportsmanship and no injuries."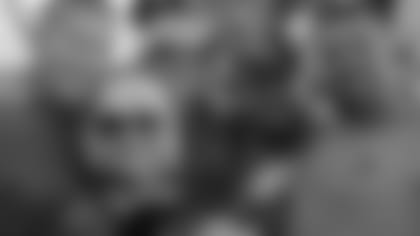 Eagles Nation ID: Christine Callahan
Eagles Nest: Glenolden, Pa.
Brotherly Love: "This is my family's first year as Season Ticket Members and our fourth road trip ever to see the Eagles."
Bleeding Green For: 40 years. "Ever since Coach Dick Vermeil. I loved his enthusiasm ... and he was cute!"
Favorite Eagle: Nick Foles. "He makes everybody play up a level."
Favorite Eagles Moment: 4th-and-26. "Everybody counted us out, we were going to lose, but they made it happen!"
Monday Night Showdown: "I'm hoping for a win. It's going to be tough on the road and Indy lost last week, so they're hungry, but I'm enthusiastic. The Eagles are going to make the playoffs. They're playing as a team right now and to come back from a deficit last week was awesome."