Andy Reid, as the head coach, has to balance risking the health of his football team and the necessity of having them face live competition in the preseason.
As of right now, he is still unsure of how long the starters play, if at all, in the preseason finale Thursday night against the New York Jets.
"We have a long time before that first game, so I'm contemplating on that as we speak," Reid said during Sunday's press conference.
In the 10 years with Reid, quarterback Donovan McNabb has noticed the irregularity of the playing time during this preseason thus far.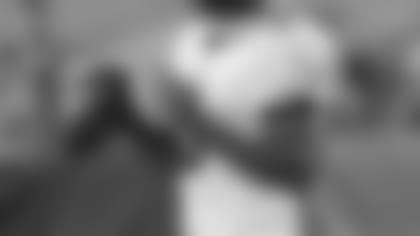 QB Donovan McNabb showed that he is ready in the preseason
"Things have been different this year," McNabb said. "Normally, we would go three series in the first game. He had us set to go a quarter and a half. Normally (in the second game), when we would just go for a quarter and a half, he had us set for a half. And then in the third game, we usually just go the first half and a series, he had us set for three quarters.
"So, who knows what Andy's going to do. He might have us play the whole game. Right now, we're just pretty much preparing for whatever and just making sure we stay sharp on offense as well as defense. Then, when we get the call, that's when we'll go in. (Jokingly) I wouldn't mind sitting out this game. Who wouldn't? But also, I wouldn't mind playing."
McNabb has enjoyed a fine preseason completing 63 percent of his passes for 375 yards and two touchdowns, earning a QB rating of 95.8.
No. 5 said his approach may have been different this preseason due to his health and because of his stringent offseason training he's looking forward to having a great year.
In order to have a successful season as a team though, the coaching staff will have to get as much production out of the youth on this team as they can. It's possible that Reid has played the veterans to serve as examples for the young guys to imitate.
"I think he's leaning on us a lot more," said free safety Brian Dawkins. "We do have a pretty young team and I think he's leaning on us to lead the way of how this season is going to go. Whether it's practice or eating habits, whatever the case is, he's leaning on us to show the young guys how we're going to do things this year.
"That's a smart move on his part. He's also leaning on us to do what we're supposed to do, obviously, by giving us more reps to be ready for the season. I think he's also leaning on us to do what we're supposed to do."
In the past, the Eagles' final preseason game served as the last opportunity for most second- and third-team players to make the team or solidify their spot on the depth chart.
For Brian Westbrook, who is coming off a career year and just signed a new contract with the organization, September 7 is all that matters.
"I think every coach has a different philosophy as far as going into that last preseason game," Westbrook said. "I think more so than the last preseason game, we have to get ready for the first regular season game. We can't take a lackadaisical approach going into that week leading up to that game, and hopefully we'll be ready for that game."
Needless to say, Westbrook and the rest of the Eagles will be prepared and ready to go in Thursday night against the Jets – if the coach calls them in.