It is the cycle of pro football. Players come and go, same with coaches and even owners. But for 46 years, Jim Gallagher was the thread that connected generations of Eagles football.
Jimmy Gal, as he was affectionately known, joined the team in 1949 as a stenographer earning $50 a week, later moved into the personnel department, served as director of public relations, and also worked as traveling secretary and coordinator of alumni events. He poured his life into the franchise before finally retiring in 1995 at the age of 66.
Sadly, Jimmy Gal passed away Friday morning and anyone who ever passed through the Eagles' office in those many years feels the loss. He was a treasure.
No one else lived the team's history the way he did. He took dictation from Bert Bell. He drank coffee with Norm Van Brocklin and wrote press releases for Joe Kuharich. He went to a Super Bowl with Dick Vermeil and a Fog Bowl with Buddy Ryan. He was there for all of it, always with a smile and a kind word.
The Eagles now have their history stored on computers, but it isn't the same as having Jimmy Gal around. He could tell you how many rushing yards Steve Van Buren had in the 1949 NFL Championship Game (196), what the weather was like (heavy rain in the Los Angeles Coliseum), what celebrity crashed the Eagles locker room (actor Clark Gable), and who sang at the victory party afterwards (halfback Bosh Pritchard).
He was invaluable for the perspective he brought to his job. His phone rang constantly with requests ("Where can I get a film of the '60 title game?"), with questions ("When did the Eagles move to Franklin Field?"), with memories ("How can I write to Chuck Bednarik?"). He was the link to all of that.
He was the last of a breed, the career football man. He did the behind-the-scenes work for five Eagles owners and 17 head coaches and he did it with a warmth and wit that was unmatched in professional sports. When he retired, he received dozens of letters from people in the NFL from former commissioner Pete Rozelle to Steelers president Dan Rooney and Giants owner Wellington Mara. He was a friend to all those who walked into his office or the Vet Stadium press box, but everyone knew his heart was with just one team and it was the Eagles.
"It gets in your blood," he once said. "It's like whenever I hear a string band, I get up and dance. I see the green and silver and that's my team. It was my whole life."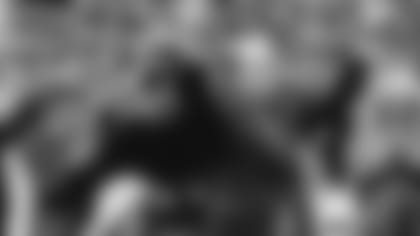 Jimmy started working for the team two years before Chairman and CEO Jeffrey Lurie was born. A North Catholic High School graduate and Korean War veteran, he was hired as a stenographer but he filled a variety of roles: answering telephones, selling tickets, helping in the personnel office. He became a full-time scouting assistant, filing reports, working the phones, following leads, and signing free agents.
He was responsible for the Eagles drafting Tommy McDonald, the dynamic wide receiver who scored 67 touchdowns in seven seasons with the team. It was the third round of the 1957 draft and McDonald, an All-America halfback at the University of Oklahoma, was still on the board.
"Tommy was 5-9 and Vince (McNally, the general manager) thought that was too small," Jimmy recalled. "I said, 'I've seen him on film and all he does is score touchdowns.' Vince said, 'OK, Jim, you studied it. You should know.' It was one of the few times I spoke up. I'm glad I did. It turned out Tommy was one of the best receivers ever. He helped us win the championship in 1960."
Jimmy and I worked together in campaigning for Tommy McDonald to make the Pro Football Hall of Fame. Jimmy dug through his archives for articles and clippings which we sent to the various Hall of Fame voters. He called many of the voters personally, using his gentle Irish charm to win them over to McDonald's side. When McDonald was voted into the Hall in 1998, he made a point of thanking Jimmy Gal from the stage in Canton.
Jimmy had a heart as big as the Vet. In 1958, John Madden was a rookie tackle trying to make the Eagles' roster. He was a 21st-round draft pick from Cal Poly, a sleeper who Jimmy discovered and signed. Madden hurt his knee in Training Camp and underwent surgery that ended his playing career. Jimmy felt sorry for the rookie, alone and far from home, so he drove from the Training Camp in Hershey to the hospital in Philadelphia to bring him a stack of magazines and a bag of Hershey's chocolate. Years later when Madden came to town for an Eagles game, the first person he asked for was Jimmy Gal.
He always performed his duties in a professional manner. Whether the Eagles were good or awful (and they often were the latter), he went about his job the same way. He didn't cheer during games nor did he swear or pound the desk but we all knew what was churning inside.
That's why I so love the NFL Films shot of the Eagles bench at the end of the 1980 Championship Game, the 20-7 win over Dallas at the Vet. Vermeil is embracing defensive coordinator Marion Campbell and in the foreground there is a man in a top coat and scarf, pumping his fist and whooping in celebration. That man is Jimmy Gal. He was one of a kind.
*An award-winning writer and producer, Ray Didinger was inducted into the Pro Football Hall of Fame in 1995. He has also won six Emmy Awards for his work as a writer and producer at NFL Films. The five-time Pennsylvania Sportswriter of the Year is a writer and analyst for Comcast SportsNet. Didinger will provide Eagles fans a unique historical perspective on the team throughout the year for PhiladelphiaEagles.com. You can read all of his Eagles History columns here. He is also the playwright of Tommy and Me, which is on stage now through August 20.
*