The Last Dance, the 10-part documentary about the 1997-98 Chicago Bulls team that won the franchise's sixth NBA title in eight years, served as must-see TV over the past five Sunday nights with the void of live sports programming.
The Bulls' head coach and one of the central figures of the series, Phil Jackson, spoke to the Eagles on Thursday morning during the team's virtual meeting. The Hall of Famer won a total of 13 NBA titles – 11 as a head coach and two as a player, including a stretch of six straight between Chicago and the Los Angeles Lakers from 1995-96 through 2001-02.
Defensive end Brandon Graham posted a photo of Jackson on his Instagram story.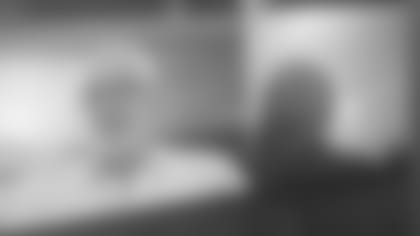 "It was cool because that's a legend right there," Graham said of Jackson.
Jackson shined a light on some of the role players who didn't have starring roles in The Last Dance, but were vital to the team's overall success.
"Everybody's got to know their role and enjoy your role because if we're a team, everybody has a place and everybody has a job, so whatever that job is issued to you, that's what you have to accept until things change," Graham said of Jackson's message to the team. "Injuries happen. All kinds of things happen. But how you handle yourself as a teammate is very important. I think that's going to translate real good, especially hearing it from him."
Hopefully, 2020 isn't some sort of last dance for the Eagles and just the extension of the team's streak of three straight playoff campaigns.