Believe it or not, the beginning of the 2014 season is rapidly approaching. Players will report back to the NovaCare Complex on April 21 for the start of the Eagles offseason program. Join us as we count down until the Eagles are back in town ... LeSean McCoy is coming off the best rushing season in Eagles' franchise history and led the NFL in both rushing (1,607) and total yards from scrimmage (2,146). His landmark performance in 2013 was four years in the making, the culmination of supreme skill and a favorable offensive scheme under Chip Kelly. McCoy was selected in the second round of the 2009 NFL Draft as the heir apparent to Brian Westbrook, who had been one of the league's most productive running backs over the past three seasons but was about to turn 30. He began his rookie season as a backup but was quickly thrust into a bigger role when Westbrook went down with injuries. McCoy's first start came in Week 3 against the Chiefs, and he went on to gain 637 yards on 155 carries while showing the flashes of transcendent ability that signaled he could one day be one of the league's best.
It was not until McCoy's second year, in 2010, that he took over as the full-time starter and truly established himself. The story of that season was the resurgence of Michael Vick, but McCoy quietly was the second-most efficient running back in the league (among qualified candidates with at least 200 carries), averaging 5.2 yards per carry – which remains a career high – and breaking the 1,000-yard barrier for the first time. He averaged exactly 72.0 rushing yards per game in 2010. First Eagle To Wear 72: OT/DT Hodges West (1941)
Current Eagle To Wear 72: DE Cedric Thornton (2011-present)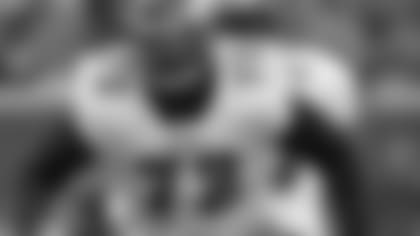 The Eagles' first-round pick, 11th overall, in the 1998 NFL Draft, William "Tra" Thomas played 11 seasons in Philadelphia from 1998-2008 and emerged as a cornerstone piece of the franchise's rise to prominence during the early 2000s under Andy Reid.
A mountain of a man at 6-foot-7, 349 pounds with a sleek build, rare movement skills and athleticism, Thomas was the all-important left tackle who protected quarterback Donovan McNabb's blind side. He was a model of durability (starting 166 of a possible 176 games) and consistently ranked as one of the NFL's best at his position.
Thomas was selected to the Pro Bowl three times (2001, '02 and '04) and made one All-Pro team (2002), as well as the Eagles' 75th Anniversary Team in 2007.