Believe it or not, the beginning of the Eagles 2014 season is rapidly approaching. Players will report back to the NovaCare Complex on April 21 for the start of the Eagles offseason program. Join us as we count down until the Eagles are back in town … Only one player in Eagles franchise history has recorded exactly 59 catches in a season – Ben Hawkins in 1967. The team's third-round pick out of Arizona State in 1966, the 6-foot-1, 180-pound Hawkins made a major impact at split end in his second season, leading the Eagles in receptions, yards (1,265) and touchdowns (10), all by wide margins, and emerging as a dangerous one of the NFL's preeminent deep threats. His 1,265 yards receiving set an Eagles' record at the time and led the league, while his 59 receptions and 21.4-yard per reception average ranked fifth and 10 touchdowns ranked third. Hawkins would play eight of his nine NFL seasons in Philadelphia, with 1967 as his career best, totaling 261 catches for 4,764 yards and 32 touchdowns. First Eagle To Wear 59: DE Joseph Wendlick (1940-41)
Current Eagle To Wear 59: LB DeMeco Ryans (2012-present)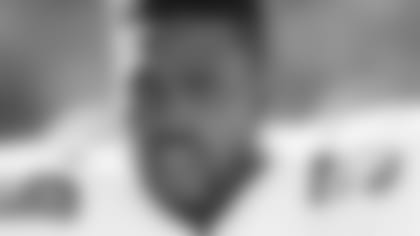 Selected out of Texas-El Paso in the eighth round of the 1986 NFL Draft, the 6-foot-2, 241-pound  was an intimidating physical presence at the linebacker position who struck fear into opponents. He was a backbone piece of the dominant Eagles defenses in the late 80s and early 90s, including the 1991 unit that is considered one of the best of all-time. Joyner played eight seasons for the Eagles, easily topping 100 total tackles in each of his final six as a starter. A superb all-around linebacker who could blitz, stuff the run, play in space and cover like a defensive back, he was a two-time Pro Bowler and big-time playmaker, recording 37.0 sacks, 17 interceptions and 21 forced fumbles as an Eagle. After leaving Philadelphia, Joyner played two seasons for the Arizona Cardinals, making another Pro Bowl, before finishing his career with the Green Bay Packers and Denver Broncos, with whom he won Super Bowl XXXIII. His versatility was such that he remains the only player in NFL history to record at least 50 sacks and 20 interceptions throughout his career.