Believe it or not, the beginning of the Eagles 2014 season is rapidly approaching. Players will report back to the NovaCare Complex on April 21 for the start of the Eagles offseason program. Join us as we count down until the Eagles are back in town … "Nick Foles can't work in Chip Kelly's offense because he's not a mobile quarterback." How many times was that sentence uttered this past season? Too many times, yes, and yet Foles quickly dispatched that notion. Once thought of as an immobile quarterback, Foles proved that he could move the Eagles offense just fine thank you very much, and that, when called upon, he could do some damage on the ground himself. Foles did a very nice job of moving around in the pocket to extend plays, and he was also very effective when he tucked the ball away and ran with it. Foles had 57 rushing attempts this season (10th most among all NFL quarterbacks) and amassed 221 yards on the ground (11th in the NFL). Those stats become even more impressive when considering that Foles only started 10 games in 2013. First player to wear 57: DT Ernie Calloway (1969-1972)
Most recent Eagle to wear 57: LB Jason Williams (2007)
Other Notable 57s: LB Keith Adams (2002-2005), Chris Gocong (2007-2009)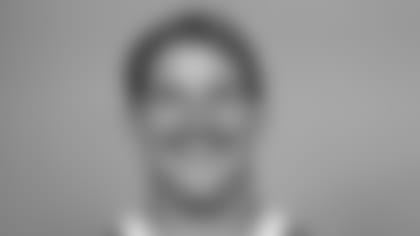 LB Bill Cowher (1983-1984)
For the second time on our countdown, we have a former Eagles player who went on to achieve greatness as a head coach. Many people will remember Bill Cowher for his hard-nosed style of coaching and the scowl that seemed to permanently be engraved on his face. But long before his days spent coaching the Pittsburgh Steelers, Cowher was a member of the Eagles.
Though he originally went undrafted out of North Carolina State, Cowher spent three years with the Cleveland Browns before he was traded to the Eagles. In two seasons with the Eagles, Cowher played primarily on special teams. He appeared in 20 games over two seasons in Philadelphia.
After the 1984 season, Cowher jumped right into coaching, becoming the Cleveland Browns special teams coach under head coach Marty Schottenheimer in 1985. Cowher became the Steelers head coach in 1992 and by 1995 he had the Steelers back in the Super Bowl. They would lose to the Dallas Cowboys, but Cowher would lead the Steelers to a Super Bowl victory over the Seattle Seahawks in 2005. Cowher stepped down as the Steelers head coach in 2007 and had enjoyed a career as a broadcaster ever since.