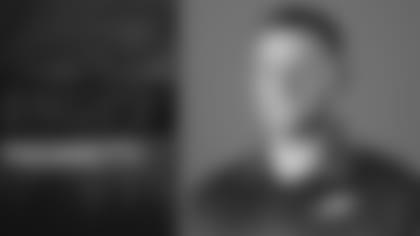 T.J. Paganetti enters his second season as the Eagles offensive quality control/assistant offensive line. Paganetti originally joined the organization in 2013 as an analyst working with the offense and quarterbacks.
Prior to his work with the Eagles, the Bedford, Mass., native held numerous stints with the Oregon Ducks football program. Paganetti served as the program's undergraduate intern in 2007 and 2008 working with the offense before becoming a student assistant coach from 2009-2012 working with the offense and quarterbacks. Following his graduation in 2012, Paganetti was elevated to the position of offensive intern where he worked with the quarterbacks. After his first two seasons with the Eagles, Paganetti returned to Oregon as a Graduate Assistant/Linebackers coach for the 2015-2016 seasons.
Paganetti earned his degree in political science from Oregon in 2012.