The NFL has announced that the 2015 schedule will be released at 8 PM on Tuesday. Here is a look at the Eagles' opponents.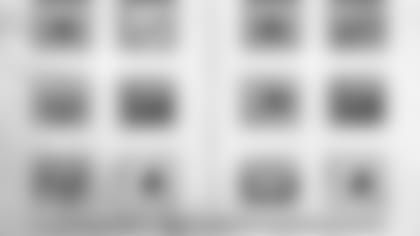 While we wait for the particulars regarding the regular season schedule, the Eagles will start the 2015 preseason with a bang when they open with three straight games against teams that won playoff games in 2014.
Lincoln Financial Field will be the site of the first two games of the Eagles preseason, with Andrew Luck and the Indianapolis Colts coming to town for the preseason opener. The following week, the Baltimore Ravens will make the short trip up I-95.
Then, in the all-important third game of the preseason, the Eagles will travel to Green Bay to square off with Aaron Rodgers and the Packers. The Eagles have played regular season games in Green Bay each of the last two seasons, splitting with the Packers a win apiece. The two teams last met in the preseason in 2002 in Philadelphia, with the Eagles winning 20-13.
Finally, the Eagles will once again close the preseason with a matchup against the New York Jets. This will mark the 15th consecutive season in which the two teams have closed the preseason against each other. The Eagles and Jets are also slated to play each other in the 2015 regular season.
The exact dates and times of the preseason games will be announced at a later date.
Make sure you're the first to know when the 2015 regular season schedule is announced.
2015 Preseason Schedule
Date
Time
Opponent
TV
Radio
Aug. 13-17
TBD
Home vs. Indianapolis
ETN/NBC10
94 WIP
Aug. 20-24
TBD
Home vs. Baltimore
ETN/NBC10
94 WIP
Aug. 27-31
TBD
Away at Green Bay
ETN/NBC10
94 WIP
Sep. 3-4
TBD
Away at New York Jets
ETN/NBC10
94 WIP
// <![CDATA[ hbspt.forms.create({ portalId: '224659', formId: 'f7e50b14-accf-436d-9791-b3311feaa221' }); // ]]>