Nate Allen will start at safety opposite Patrick Chung when the Eagles open the season against the Washington Redskins on Monday night. Head coach Chip Kelly explained the decision-making behind the team's lone remaining starting spot up for grabs.
"Film evaluation, games played, production so far throughout the preseason camp and OTAs," Kelly said, when asked where Allen had the edge over fifth-round rookie Earl Wolff.
Still, Kelly expects Wolff to play on defense for the Eagles Monday night.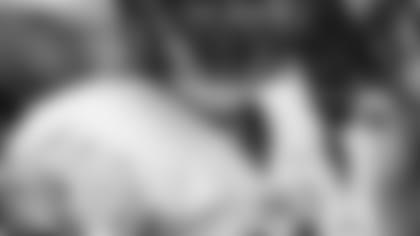 "He'll play at safety too," Kelly said. "We just have to get him in the game. It's not a special package where have an 'Earl Wolff defense.' He's going to go out there and play safety ... I don't know the exact rotation, it's not a set thing, but we know we have to get Earl in at safety."
Missing from action for the Eagles in the season opener will be offensive lineman Dennis Kelly (back) and, most likely, cornerback Brandon Hughes (hand).
"I haven't got the final (word) on that, but I would imagine I don't think he'll be able to get cleared," Kelly said of Hughes. "But he's got another meeting with the doctor later in the week."
Kelly also explained the thought process behind many of his decisions as the Eagles trimmed the roster to 53 players.
"It's about special teams," Kelly said. "Every backup player on this team, and we've said it from day one, there are three ways to make this football team – special teams, special teams, special teams. So it's where did they contribute from a special teams factor. So if you're going to be the fourth or fifth receiver, and right now that's Damaris (Johnson) and Jeff (Maehl), it's the value that they have to (special teams coordinator Dave Fipp) and our special teams. It's the same thing with why did we keep three backup inside linebackers as opposed to one backup outside linebacker, it's how those three players contribute on special teams. That's why we made the move to get (Najee) Goode from Tampa Bay, it's the same thing.
"The special teams consideration, at times, outweighs their contribution as a backup linebacker or a backup wide receiver because, 'How are they contributing to the game?' They're contributing as a special teams player. All of our decisions were based on special teams when it came to backup guys."
Kelly expanded on the decision to keep only three outside linebackers.
"Right now at our outside linebacker spot, we had a lot of rush guys and not a lot of drop guys," he said. "The one drop guy we have is Connor Barwin. So to keep a third rush guy, we kept Vinny (Curry) and we kind of look at Vinny, he could play in that spot for us if possible. But to keep another rush guy who's not contributing on teams, just wasn't going to help us especially when you get to 46.
"We'll cross-train Casey (Matthews) a bit just because if you're at 46 in a game, you better have some versatility so that if somebody like Connor were to go down, you'd have another guy who's a drop-type guy."
Finally, Kelly was asked how the team will prepare defensive against Robert Griffin III, who is set to play in his first game since tearing his ACL in early January during the Redskins' playoff loss.
"I think we have to prepare for what we've seen on film," Kelly said. "If we start trying to dream up what we predict we think he may be, I think we're going to fool ourselves … What they ran on tape and what we've seen out of him, he's obviously an extremely dangerous person with the ball in his hands, throwing it and running it and we have to prepare for that."