The Eagles arrived in Philadelphia overnight following Sunday's 33-26 loss to the Arizona Cardinals. The Eagles battled back from a 16-0 first-quarter deficit to tie the game going into the fourth quarter before falling just short.
The Eagles are now 4-9-1 with two games remaining in the season, starting with a trip to Dallas after the Christmas holiday. Head Coach Doug Pederson will address the media at 12:30 this afternoon, at which time he said he plans to announce his starting quarterback for Sunday's matchup with the Cowboys. Until then, catch up on everything from Sunday in our Morning Roundup, presented by Microsoft.
Microsoft Teams Top Connection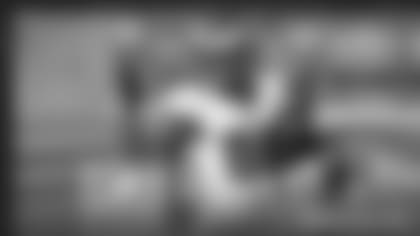 On a third-and-20 from the Arizona 32-yard line, rookie Quez Watkins took a screen pass in the flat, put on a spin move, got two key blocks from tight end Dallas Goedert and tackle Jordan Mailata, and blew past the rest of the Cardinals' defense for his first career touchdown. The score provided the Eagles' first points of the game early in the second quarter to chip away at the early 16-0 Arizona lead.
1. Eagles Insider Dave Spadaro: Jalen Hurts shows brilliance, but Eagles fall to Cardinals
Making his second start, Eagles quarterback Jalen Hurts had the Eagles on the doorstep of a touchdown twice in the final two minutes, and on third- and fourth-and-21 plays from the Arizona 22-yard line, two passes to tight end Dallas Goedert were incomplete, but not by much. Then Hurts got the ball back at the Eagles' 22-yard line with 1:28 remaining and no timeouts to use and was able to gain three first downs and reach Arizona's 31-yard line. Two heaves into the end zone were incomplete, and the Eagles fell to 4-9-1 for the season.
Too bad, because Hurts was every bit as brilliant, in a different way, as he was in the first start a week earlier when the Eagles defeated New Orleans. Hurts completed 24 of 44 passes for 338 yards and three touchdowns – two to Greg Ward and one to rookie Quez Watkins, who took a bubble screen and turned it into a 32-yard sprint to the end zone – and added 63 yards on the ground as the Eagles erased a 16-0 deficit in the first quarter to tie the game at 26-26 late in the third quarter on a Hurts 7-yard run for a score. There were mistakes – Hurts was penalized in the first quarter for intentional grounding from the end zone, a penalty that cost the Eagles a safety, and he was sacked six times and missed a receiver or two – but for the most part Hurts took a definite step forward by delivering from the pocket, keeping his poise, and bringing the Eagles back from the early hole and putting the team in position to win the game at the end.
"Those 300 yards didn't win us the game, whatever it was," Hurts said after the loss. "That's what matters. You can go out there and throw five picks, fumble the ball three times, whatever. It can be 2-0. If we score more points than them, that's all that matters. It's a great opportunity for us to learn and we will learn, and we will be stronger moving forward.
"You can't ask for a better situation. Having the ball last, having the ball in your hands for the last drive of the game, that's what you want. The great ones … it was a learning experience for myself and for this football team."
2. Valiant effort by the young defensive backs
There weren't a whole lot of choices for Defensive Coordinator Jim Schwartz lining up against an Arizona offense featuring quarterback Kyler Murray and a star-studded receiving crew with a secondary of who-are-they players replacing three starters who stayed in Philadelphia with injuries: He could either go after Murray and risk the fleet-footed quarterback inflicting damage with his legs or he could take his chances playing coverage on the back end.
Schwartz mixed things up and did everything he could to keep Murray off balance, but in the end, Arizona's second-year quarterback passed for a career-high 406 yards, completing 27 of 36 passes with three touchdowns and an interception in the Cardinals' 33-26 win in Arizona. It was a shootout, as the teams combined for 59 points, 948 total yards, 52 first downs, and one big play after another.
The Eagles used Jalen Mills, Marcus Epps, and K'Von Wallace at safety, and rotated Nickell Robey-Coleman, Jacquet, and Kevon Seymour at cornerback. They moved Mills around – he briefly went to cornerback after Seymour exited briefly due to injury – and he responded with five total tackles. Jacquet had a half-sack, and Robey-Coleman made 10 tackles, forced a Murray fumble that he recovered, and played big against the physical Arizona receivers. Epps had an interception in the end zone and two passes defensed.
Still, it just wasn't enough against Arizona's offense, which rang up 526 total net yards.
"One thing I can say is I tip my hat off to those guys," Mills said, referring to the reserve defensive backs forced into action. "Mike, young rookie, I feel like he played really, really well. He competed, he wasn't scared, and that's what you want to see. Kevon as well and even Ro (Robey-Coleman), taking on that role (as an outside cornerback) even though he is our slot guy.
"We knew coming into this game that Kyler was going to force-feed (Hopkins). We had injuries at our cornerback position. He's a top-three receiver in this league right now and you knew he was going to make some catches, some crazy catches, and he's going to make some plays at the end of the day. Give one clap for the bad guys and it's on to the next snap."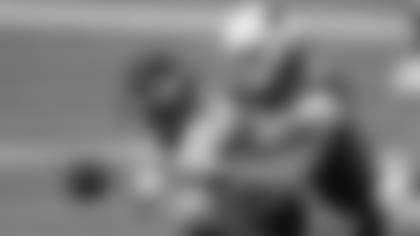 Postgame Show: Eagles fall, 33-26
The Eagles overcame a 16-0 first-quarter deficit, but couldn't quite finish the job losing 33-26 to the Cardinals in Arizona. Amy Campbell, Fran Duffy, Ike Reese, and Eagles Insider Dave Spadaro recap the action on the Postgame Show presented by Ricoh.
3. Eagles start slow once again
Slow starts have hurt the Eagles for much of this season and in this late-December game, one so critical to the team's playoff chances, it cost the Eagles so dearly. Taking a safety to go down 2-0, followed by the defense giving up a 66-yard touchdown drive, and then having the special teams allow a Cameron Johnston punt to be blocked ... it was the worst way for the Eagles to open in Arizona.
"I felt like we had a lot of opportunities in that game to go ahead and we just didn't do it. We waited until the end and it was too late," defensive end Brandon Graham said. "We can't keep spotting people points in the beginning because that's what hurt us today. We spotted them 16 points today and before you knew it, it was 16-0 and we were already down. We felt good coming in. Everybody had the energy. But we can't spot everybody points."
4. Special teams mistakes costly in defeat
In the first quarter, with the Cardinals ahead 10-0, Cameron Johnston came on to punt on a fourth-and-19 situation at the Philadelphia 42-yard line. But Ezekiel Turner burst up the middle, beating long snapper Rick Lovato, and Johnston never had a chance as Turner blocked the punt and Arizona recovered at the Eagles' 6-yard line.
Two plays later, Cardinals quarterback Kyler Murray completed a pass to running back Chase Edmonds for a touchdown and Arizona extended its lead to 16 points. It was one of several mistakes the Eagles made in a first quarter during which the Eagles fell behind 16-0.
"We self-destructed," Head Coach Doug Pederson said.
In the third quarter, with Johnston out for the game as he was being evaluated for a head injury, quarterback Jalen Hurts ran 7 yards for a touchdown to complete an 80-yard scoring drive to tie the score at 26-26, but the Eagles failed to take the lead when Lovato's snap on the point-after kick skidded back to new holder Zach Ertz, replacing Johnston, and placekicker Jake Elliott never had a chance to kick the PAT.
Early in the fourth quarter on a fourth-and-2 play, Arizona lined up for an apparent punt, but punter Andy Lee instead floated a pass to Turner, who released up the middle and beat Marcus Epps into the clear and caught Lee's pass for a 26-yard gain to the Philadelphia 41-yard line. The Eagles' defense held, though, stopping Arizona on a fourth-and-2 play to take possession of the football with the game tied at 26-26.
Washington's loss to Seattle kept the Eagles' chances of winning the NFC East alive. Here's what has to happen in the next two weeks for the Eagles to make the playoffs:
• Eagles must handle their business next Sunday in Dallas and on January 3 when Washington comes to Lincoln Financial Field in the regular-season finale.
• Washington must lose to Carolina in Week 16 (and then to the Eagles in Week 17).
• New York Giants must lose one of their final two games (at Ravens, vs. Cowboys).