According to Tim McManus of PhillyMag.com, Atlantic City Mayor Lorenzo Langford presented quarterback Michael Vick with a key to the city on Thursday afternoon.
Last November, Vick spoke to high school students and visited a shelter for residents who were displaced by Superstorm Sandy. In addition to his visit, Vick made a $50,000 donation to the Red Cross relief efforts.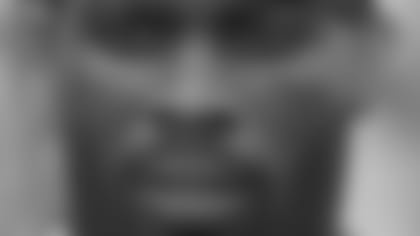 "Michael Vick is caring and compassionate enough to reach out to our city when we were at our lowest point during the immediate aftermath of Superstorm Sandy," said Mayor Langford, per McManus. "Twelve hours after a nationally televised Monday Night Football game, he was lifting the spirits of our residents confined to shelters with his generosity, particularly our young people.
"And now, here he is again, helping us to spread the message that Atlantic City is open for business and ready for the summer season, all while continuing to encourage our youth to make positive contributions to the community."
Vick returned to Atlantic City to support the "Restore the Shore" effort and is expected to take a tour of the renovated Boardwalk before meeting with high school students.
"It's a totally different make-up then what it was back in October when the hurricane hit. Just great to see everybody out, everybody just excited about the new opportunities," Vick told Piers Morgan on his CNN show. "Just a very vibrant feel. And it (doesn't) get any better than that."
Recently, the 2013 edition of the renowned Philadelphia Eagles Cheerleaders Eco-Friendly Swimsuit Calendar was photographed in New Jersey to support revitalization efforts of the shore after Superstorm Sandy. All net proceeds from the shoot will be donated to the Hurricane Sandy New Jersey Relief Fund, which is chaired by First Lady Mary Pat Christie and has raised over $32 million from more than 22,900 donors worldwide.