Philadelphia Eagles Chairman/CEO Jeffrey Lurie and Christina Weiss Lurie, president of Eagles Youth Partnership, were executive producers of the documentary "Inside Job" which won the Academy Award in the Best Documentary (Feature) category on Sunday night.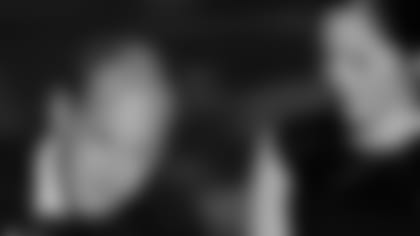 Charles Ferguson and Audrey Marrs accept the Academy Award for Inside Job
Directed by Academy Award nominated filmmaker Charles Ferguson, "Inside Job" was the first film to expose the shocking truth behind the economic crisis of 2008. Narrated by Academy Award winner Matt Damon, "Inside Job" traced the rise of a rogue industry and unveiled the corrosive relationships which have corrupted politics, regulation and academia.
"The Academy's recognition of Inside Job is a distinct honor. We are humbled by winning this Oscar and we are very proud of the outstanding work of Charles Ferguson, Audrey Marrs and the entire team associated with the movie. Our goal was to bring a fair and thoughtful presentation of the actions that led to the financial collapse and show how it has negatively impacted millions of lives across the globe," said Jeffrey and Christina Lurie. "Many people are still suffering from this economic disaster and it is our hope that by understanding its root causes it can be better prevented in the future."
"Inside Job" was also named the Best Documentary by the New York Film Critics Circle as well as one of the Top 5 Documentaries of the Year by the National Board of Review.
The Luries were also involved with the production of "Autism Is A World," a short documentary film that was nominated for an Academy Award in 2005.
Check out the trailer for "Inside Job."