It started as a way to showcase fashion ideas while shopping on a shoestring budget. It matured into a community of over 100,000 Instagram users following the journey of a young woman through marriage and the beginning of motherhood. Along the way, Lindsey Stackhouse has not shied away from sharing the peaks – and valleys – of her life.
Born and raised in Washington Township, New Jersey, Stackhouse's mother, Barbara, is a retired teacher who specialized in English as a second language and basic skills courses. Stackhouse was inspired doing a service project in his senior year at Washington Township High School to follow in her mother's footsteps.
After graduating from the University of Delaware in 2006, Stackhouse taught fourth and fifth graders in Vineland, New Jersey, for two years and then taught sixth graders in Deptford, New Jersey before moving to Raleigh, North Carolina. When she returned home in 2015, Stackhouse started an Instagram account aptly titled "thefashionablybroketeacher," something most teachers can easily relate with. Stackhouse posted photos of what she was wearing each day, providing inspiration not only for other teachers, but anyone looking to up their fashion game.
People started to take notice. Stackhouse's account was quickly gaining steam, welcoming in tens of thousands of followers. Fashion brands started realizing Stackhouse's impact and would send her clothes to model for the account, most of which she donates to charity.
The tenor of the account changed, however, in 2016 when Instagram introduced Stories to the platform. Instead of just displaying cool fashion ideas, Stackhouse leveraged the app to open a window into her world as a person – a daughter, a sister, a friend, a teacher – not just a fashion model. Last year, she turned the account into an eponymous one, shedding the label of "thefashionablybroketeacher."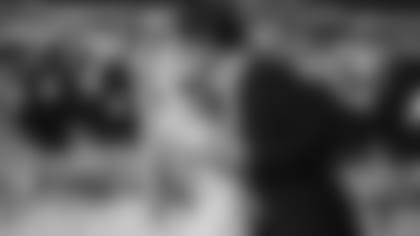 "It's almost like I'm just talking to a friend. It just feels kind of organic," Stackhouse says of posting to her account. "It feels so cliché to say, but the key is basically just being yourself and not comparing yourself to others and just think about what is that thing you want to share. What is something that comes easy to you and that you're really passionate about and then you can always grow from there."
Stackhouse's ability to cultivate that connection with her tribe has grown the account to more than 100,000 followers. According to a 2021 study by Mention Solutions, fewer than 2% of all Instagram accounts reach the six-figure benchmark. So, when she met her husband John, a sixth-grade math teacher who was born and raised in Radnor, Pennsylvania, in 2018 through a mutual teaching friend, he was able to learn all about her through the Instagram posts.
"When I first met John, I didn't tell him right away what I did or document that," she says. "He kind of knew, so he's been a part of it. He's such a good sport. If I ask him to help me with something or be on camera, he's all about it. He's very, very supportive. I never thought that I would marry or date another teacher, but we just clicked."
Her timeline on Instagram gracefully transitioned from their engagement in 2019 to their marriage in 2020. Yes, during the pandemic, Lindsey and John tied the knot on October 24, 2020, on the beach just a few minutes from their home in Linwood, New Jersey. The marriage was officiated by Kelly Prohammer, the mutual friend who introduced them in the first place. At the wedding, they announced to their friends and family they were expecting their first child. Lindsey told John that she was going to chronicle the whole experience.
On November 27, 2020, she announced to her followers on Instagram that she was pregnant. Three days later, she posted an update, one that was a tragic development – she lost the child in a miscarriage. She quickly realized in her darkest moment that she wasn't alone – far from it. Her honesty and transparency provided an outlet for others to tell their stories.
"I didn't realize how many women went through miscarriages. People were just saying what happened to them and how they got through it," she says. "Communicating about the miscarriage has been really helpful for me. I've always tried to be pretty open with that because it really helped me get through that time too."
The miscarriage also strengthened the bond between Lindsey and John.
"We just communicate nonstop," she says. "He's my best friend. We're just always talking through everything, and he has so much patience."
Last spring, Lindsey and John were blessed to learn that they were once again expecting, and on January 19, 2022, Hudson Finn Stackhouse was born. The lessons learned molding the future of young children for over a decade as a teacher could now be used in her newest role as a mother.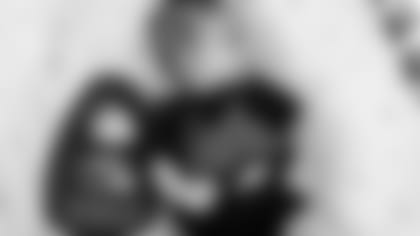 "I think a lot of teaching is listening to the kids and being able to learn together about their needs and it's not always obvious at first, but you're growing and learning together," she says during a 45-minute conversation, hoping that Hudson settles in for a morning nap.
Stackhouse is on maternity leave through the rest of the school year, but her Instagram account is still going strong with daily updates on Hudson Finn, the joys of motherhood, and, of course, a dose of fashion for both women and babies. Hudson Finn has his Eagles gear ready to go to cheer on the Birds this fall with his parents, both die-hard fans. Now as a parent, Stackhouse has an even greater appreciation for the role that teachers play in providing safe spaces for children.
"I think with everything going on in the world, kids are absorbing what's been going on," she says. "They might be confused about different things, but you're just making sure that they are safe. Whether it's at home with Hudson or at school, you're providing a safe space for them where they can come and talk to you at any time. Being able to show kids what you can do to help others I think is huge, especially now, in giving them hope for the future."