Division games in the NFL are special.
Baseball, basketball and hockey teams also play division games and have great rivalries, but there are so many games a year that they don't have the same amount of importance built into them. The Eagles get two chances every year to beat the Redskins, Giants and Cowboys. Those are critical games.
The NFC East has been struggling for a while, but things appear to be changing. Dallas is 4-1 with some impact rookies. Washington is 3-2 and it has won some crazy games. The Giants are the only team with a losing record (2-3), but they have some really big-time players on that roster and can get hot at any time. We don't know how things will turn out over the course of the season, but the "NFC Least" looks like it is once again becoming a good division. There was a period in the 1980s and 1990s when the NFC East was the best division in football. It would be great to see a return to the glory days, when the division regularly produced the best teams in the entire league.
Division play starts this weekend for the Eagles as they travel down to Washington for a pretty big game on Sunday. A win keeps the Eagles near the top of the division. A loss drops them behind Washington. It is still early, but there aren't many games in an NFL season so peeking at the standings is allowed once the calendar turns to October. The game is also big because this will be Carson Wentz's first division game. He knows about rivalry games from college, but this is a bit different. Doug Pederson knows this rivalry from his time as a player and as a coach with the Eagles.
This will be the first game all year when the Eagles are coming off a loss. I'm guessing that will have them focused and ready to go on Sunday. The Eagles better be ready because Washington is hot, having won three games in a row. All of the games were close affairs with lots of pressure involved. The Redskins made the key plays to come away with wins. That can be the sign of a good team. The flip side of that is that you argue the Redskins aren't playing all that well and that is why they find themselves needing to come through in the clutch at the end of games to win. The Eagles have taken control of their wins early on in the fourth quarter, if not sooner.
Quarterback Kirk Cousins has played much better in the past three weeks. In the first two games, he had just one touchdown and three interceptions. Since then, he's thrown six touchdowns and just two picks. Big difference. Early on, Cousins was simply missing some open throws. He also made some questionable decisions. He has settled down since then and is doing a good job of getting the ball to his playmakers. Cousins has given the Eagles fits in the past two years. He is 2-1 as a starter in those games with a passer rating of 105.1. Washington has averaged 32 points over that span.
He won't be facing the same defense that he did in the past couple of seasons, but don't be lulled into thinking the Eagles will just shut him down with ease. The scheme is different, but many of the Eagles' players are the same. There is something about these players and these teams that seems to bring out the best in Cousins. Jim Schwartz and his defense have their work cut out for them.
Schwartz said in his press conference this week that he thinks the battle up front will be huge. Cousins has only been sacked eight times in five games. The Eagles like to get the opposing quarterback on the ground as much as possible. They have at least three sacks in each game and have knocked a couple of quarterbacks out of the game. Matthew Stafford played well against the Eagles last week, but took a real beating in the process. Last year, the Eagles sacked Cousins three times in both games … combined. It should be no surprise that the Eagles lost both games. That just wasn't enough pressure on Cousins.
If the Redskins' offensive line can protect Cousins, he does have weapons to get the ball to. There is some question about whether tight end Jordan Reed will play. He is in the concussion protocol, which makes you doubt he will play. Reed is one of the best tight ends in the league and is huge for Washington so I'm sure they will push him to play, if he's anywhere close. Reed had nine catches for 129 yards and two touchdowns against the Eagles last December. That should give you an idea of how good he is. Reed doesn't have ideal size, but runs very good routes and catches everything thrown his way. He is a gifted receiver.
Former Eagle DeSean Jackson still has elite speed and defenses have to account for him all game long. The Eagles don't have any corner who can run with him so safety Rodney McLeod will have to stay deep and help them out. Pierre Garcon is the big, physical receiver who plays opposite of Jackson. Garcon is especially dangerous after the catch. He is like a running back with the ball in his hands. Jamison Crowder is a weapon out of the slot. He has two touchdown catches this year. Crowder has exceptional quickness and he's very elusive. I'll be interested to see if the Eagles use Ron Brooks on him. Brooks is physical, but I'm not sure he's athletic enough for Crowder.
The Eagles have lost three straight games to Washington. The Redskins built leads of 24-14, 23-13 and 13-0 in those games. That allowed them to do whatever they wanted on offense. You can bet that Schwartz wants to stuff the run and make them one-dimensional. That allows the defensive linemen to pin their ears back and really get after Cousins. If the Redskins have the lead, they can feed the ball to Matt Jones and Chris Thompson. Jones did have a fumble last week when a Ravens linebacker hit him in the backfield and knocked the ball loose. I'm sure Jordan Hicks and Nigel Bradham would like to duplicate that.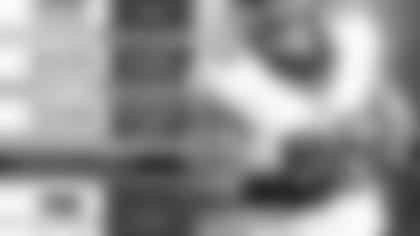 I'm curious to see how the Eagles attack the Skins' defense which is 30th against the run. This could be a week to really feed the ball to Ryan Mathews, Darren Sproles, Wendell Smallwood and Kenjon Barner. Washington really struggles with tackling. That's not just one game, but all year long to this point. Doug Pederson will want to get the ball to his talented backs and then see what they can do in space. After the way last week ended, I might hand the ball to Mathews to open this game. That would show him you still have full confidence in him. He's also the most physical Eagles runner and that matters when going up against the Washington defense. The Skins are allowing an average of 130 yards on the ground per game. As a point of comparison, the Eagles surrender just 73. You can run the ball on Washington. You need to run the ball on them. That will open up your passing game.
Wentz played well last week despite the late interception and needs to continue performing at a high level. The Skins have some talented edge rushers who will get after him. Ryan Kerrigan and Preston Smith are big, talented linebackers who fly off the edge. Trent Murphy comes off the bench, but leads the team in sacks. Rookie Halapoulivaati Vaitai will start at right tackle in place of Lane Johnson. I'm sure the coaches will want to help protect Vaitai, so this could be a week to really try to run the ball.
That said, you can't avoid risk all game. At some point you have to trust Vaitai. Pederson isn't afraid to challenge his young players to step up. Vaitai will have a chance to show what he can do. Wentz needs to play smart, but there will be plays to be made and chances to be taken. He must remain aggressive. Josh Norman is a Pro Bowl corner and he will be an interesting challenge for Wentz. Norman is instinctive. Some might call him risky. He will take chances in coverage. Norman has terrific ball skills so he can make plays when the ball is near him. He leads the Skins in passes defensed and has an interception.
It might be smart for Pederson to call for a deep ball early in the game. Wentz is a smart, confident player, but he's also human. I'm sure last week's interception will be somewhere in the back of his head. You might want him to throw the ball deep just to get that out of his system.
Special teams could play a huge role in this game. Crowder leads the NFL in punt returns. The Skins are second as a team in kickoff returns. They also ran a beautiful fake punt a couple of weeks ago. You better be prepared to handle them in the kicking game.
This is a big game. A win puts distance between the Eagles and the Redskins in the standings. It also keeps the Eagles in first place or at worst a half-game out. This is big in the sense that Pederson and Wentz get to show how they handle division games. One of the reasons fans loved Buddy Ryan so much is that he owned the Cowboys and the Giants. We also get to see how Pederson and Wentz perform when coming off a tough loss. Are there any residual effects or do they come out fired up and ready to roll? It's time to start a new win streak.