Head coach Chip Kelly has often said that there's little difference between coaching football in college and coaching the game in the NFL. At both levels, football is football. But there is one major difference that comes to particular light this week as the team prepares to cull its roster down to 53 players. After releasing 12 players yesterday, the Eagles roster stands at 76 players, meaning that 23 current Eagles will no longer be on the team come 4 PM Saturday afternoon. In college, there are no cuts.
"It is tough," Kelly said Monday. "I think we specifically as a staff went about it that way. (The released players) obviously met with (general manager Howie Roseman), but they met with me, they with their coordinator and their position coach because, for us, we have to make a lot of cuts. We have to go from 90 to 75 and from 75 to 53. But for them, that's it. I think (defensive coordinator) Billy Davis was the one to make the point to me, Billy had his one tryout with the Dolphins and that's the only time you get cut and you remember that for the rest of your life. When we do it, it's part of our job, but I think we were conscious of that ... It's a difficult time. I think a lot of it is just thanking them for what they did in terms of how professional they were when they were here, and what they gave to us when they were here and if we can help them in any way we will.
"Some of them are guys that we would consider as practice squad if the opportunity presents itself, we don't know what's going to be available to you so we can't make any promises, but we did cut down yesterday a bunch of really, really good guys that we enjoyed coaching. That's the hard part. There's a certain number that's going to make it. You start with 90 and end up with 53 and how that comes about is difficult. Sometimes it's an injury for certain players and then they kind of understand I didn't make the team because I got hurt but other guys, they gave everything they had but it's just not in the cards for them right now. It is a difficult time."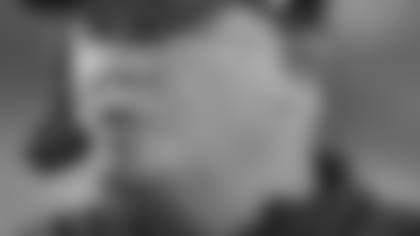 Kelly addressed the release of two players in particular - veterans Jamar Chaney and Kenny Phillips.
"Just our depth at the safety spot," Kelly said of the decision to cut Phillips. "We do have a lot of guys there and probably maybe giving him an opportunity to see if he can catch on somewhere. Our safeties are huge versus special teams, we didn't get a lot of special teams work out of him. So it was just a matter of having to make a decision."
On Chaney: "It's not that he doesn't fit the scheme, it's that we can't keep everybody. As you move on, there's a lot of guys when you sat in there and say, 'Hey.' It becomes a numbers game so someone had to go with the inside linebacker position at this point in time. Where does it fall? You have to make some decisions and sometimes it's razor-thin close. But you can't say, 'Hey, give me a couple more days.' It has to be done. We also didn't feel in every case that's it's not beneficial for them to practice with us Monday and Tuesday and then release them because we have to get the cutdown tomorrow."
The other ramification of Sunday's releases is that veteran Donnie Jones has won the punter competition, outshining undrafted rookie Brad Wing.
"Donnie just proved to us, obviously a better average, a little bit more experience than Brad," Kelly said. "I think Brad's got a big potential in this league but he was going to have to show us. You've got a guy in Donnie that's played a lot of football here, he did a great job with plus-50 punts. At this point in time, we just weren't going to carry two going into the last week when you had a cutdown and we know Donnie's the guy. Hopefully Brad gets a chance to catch on with somebody. I think Brad has the leg to kick in the National Football League, you just don't have the luxury of keeping two."
The big final factor before the cut to the 53-man roster is Thursday night's preseason finale against the New York Jets. Kelly said that Nick Foles will get the start at quarterback for the Eagles and will split the majority of reps with Matt Barkley. The team's starters will not play with one notable exception - the secondary, where the team has suffered a rash of injuries of late. With injuries to Curtis Marsh, Brandon Hughes and now former Eagle Eddie Whitley, only five healthy cornerbacks remain on the active roster. Nate Allen and Earl Wolff are also both expected to play Thursday night.
"We are concerned," Kelly said. "With three of those guys being out. That's where post-game on Thursday will be a big day in terms of what becomes available. Our whole thought is we have to play with what we got. That is a concern when we have three guys out right now."
So where will the most difficult cuts occur?
"I think safety's one, because we're going to have to cut again at that position," Kelly said. "Tight end is a position that's a strength for us in terms of who we're going to release. Offensive line and defense line are probably the biggest ones in terms of quality football players that we're probably not going to be able to keep."
Finally, Kelly touched on the possibility of DeSean Jackson returning punts this season.
"That's in the plan, but I know DeSean can return punts," Kelly said. "It's the same thing, we don't need to expose him in a preseason game but there will be a point in time when DeSean's back there."