Following the initial stretching period of Tuesday's first practice of Training Camp, pared down as it may have been, rookies Brad Wing and Matthew Tucker jogged to a far field to take part in some extra conditioning. Tucker and Wing were unable to participate in the rest of the practice with their fellow rookies and selected veterans because they did not pass their initial conditioning test on Monday. Following Tuesday's practice, head coach Chip Kelly matter-of-factly provided his reaction.
"If your goal in life is to play in the NFL, you have to pass a conditioning test to play in it, so the ball's in their court," he said. "We're talking about passing a minimum standard here, we're not talking about qualifying for the U.S. Olympic team."
Tucker and Wing will have another opportunity to pass their conditioning test -- a series of sprints with baseline requirement for each specific position group -- when the rest of the veterans do so on Thursday.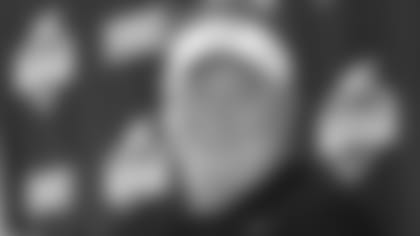 "I would hope they would pass it at that point in time but if they don't pass the test, they're not going to ... get out on the field," said Kelly. "It's really a health thing. If you can't pass a conditioning test, how do you expect to get through one of our practices. We're not going to put somebody out there that isn't ready to go. I think it's kind of a preventive thing. If all of a sudden he can't function through practice, now he's falling down and hurting somebody else. It's a preventive thing but there's a certain physical fitness level that you have to be at - a minimum standard level that you have to be at to get through one of our practices and those guys aren't there right now."
On the opposite side of the spectrum Tuesday were tight end James Casey and center Jason Kelce, who both reported to Training Camp early after missing some work during the spring minicamp.
"They both wanted to be part of it," said Kelly. "I left it up to both those guys in terms of what they wanted to do but both of them were excited to be here and be a part of it. They've been here all summer long every day. It's just now we get to actually work with them. James missed a couple days but (he is) real smart, real sharp. (He) picked up where he left off from the OTAs.
"He was full speed when he was going through the first minicamp we had and he was full speed through the OTAs. We had a pretty good chance to see him. He really just missed three days and if we had a game, he probably could have gone. So it was just more of a preventive thing."
As for the long Training Camp ahead, Kelly said, "For us, the official start of camp is probably Friday" when the veterans get on the practice field. But perhaps the best news dropped by Kelly is that the first contact practice with pads will take place Sunday at Lincoln Financial Field. In other words, get your tickets now.