Wide receiver DeSean Jackson and running back LeSean McCoy are the last two skill-position players to earn Pro Bowl honors as members of the Philadelphia Eagles.
Jackson and McCoy are two of the most dynamic, explosive weapons in the NFL. Jackson is already the Eagles' all-time leader in punt return touchdowns with four. No player in the league with 250 or more receptions since 2008 has more yards per catch than Jackson does with an average of 17.5 yards.
Two seasons ago, McCoy led the NFL with 20 total and 17 rushing touchdowns, which were both also single-season franchise records. Since 2010, McCoy is in the top 10 in the NFL in each of the following categories - rushing yards, rushing touchdowns, yards from scrimmage and total touchdowns.
As head coach Chip Kelly brings his up-tempo, high-octane offense that left opposing defenses gasping for air in college to the NFL, Jackson and McCoy provide toys to make the transition easier.
"I'm looking forward to having a big year in this type of offense," McCoy said. "It's a different pace, but a lot of things are different this year. I'm just excited."
"This offense doesn't have any limits," Jackson said. "There's plenty of options, regardless of how the defense is playing there's still plenty of options. All the quarterback has to do is sit back and find what he needs."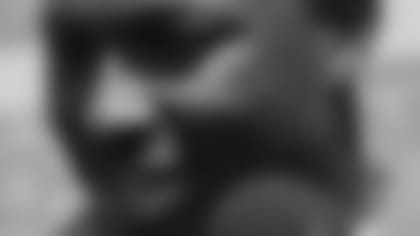 Jackson has never needed a lot of touches to make an impact, but defenses have protected themselves more and more from limiting the big play over the past two seasons. Last year, Jackson had 45 catches for 700 yards (15.6 yards per catch) and two touchdowns before landing on the Injured Reserve list with fractured ribs.
As Jackson enters his sixth season, more is being put on his plate. First, Jackson is learning all of the receiver positions for the first time in his career. Jackson exclusively played the Z position before. Now, Jackson can be moved all around the formation at any given time. He, along with the other receivers, also has option routes in his arsenal. If the cornerback in playing off, he has an underneath route. If the corner plays bump-and-run, Jackson can fly on a go route. Defenses will pay for just squatting down the field on the deep ball.
"They're going to have to play honest," Jackson said. "I don't mind taking the underneath routes, trying to get 15, 20 yards a catch. As long as I know to move the chains and keep that going, we'll be all right."
In addition, Jackson said he expects his role as a punt returner to be expanded in 2013. After returning 79 punts in his first two seasons, Jackson has had only 38 returns in the past three seasons including a solitary one last year. His last punt return for a touchdown was the Miracle at the New Meadowlands in the 2010 season. Jackson was the first person in line during the punt return drills at Monday's OTA. The decision to dust off Jackson was a mutual one between the receiver and Kelly.
"Punt return is going to be a big factor, kind of bring my niche back out there and help out the punt return team," Jackson said. "Not only that and go out and make plays and get that electrifying unit back out there to be able to go out there and score touchdowns."
McCoy, meanwhile, is licking his chops knowing that Kelly's track record at Oregon. Last year, Oregon ranked third in the nation in rushing yards per game with 315.2. More importantly, the Ducks led the nation in yards per carry. McCoy's short-area quickness and elusiveness traits are among the league's elite. With a lot of carries out of the shotgun and misdirection plays, McCoy expects Kelly's offense to get the backs in open space where they can thrive.
"Sometimes that big hole might happen from guys being out of place," McCoy said. "With the backs we have here, you don't even need that much room to get going."
As two of the veteran players with the most accolades on this team, Jackson and McCoy have helped Kelly's transition to the NFL buying into his program.
"I didn't really know him. I like him a lot. I like that he has the player's coach type of thing," McCoy said. "He's very, very intelligent. You know what I like about him? He wants the game played a certain way. ... I like a guy that demands respect."
And Jackson and McCoy look to be two players who, with the help of Kelly, will garner plenty of respect from opposing defenses in 2013.