They are the official eyes and ears of the media world on game days in the NFL. The chatter is constant, the information passed smoothly along once the offense breaks the huddle.
"Shotgun," says Kenny Einhorn, the crew chief/spotter.
From that moment through the end of the play, the stat crew in the Comcast Press Box at Lincoln Financial Field works in unison compiling every piece of statistical data from each play, feverishly and impeccably noting it all. The sum total of the play – description of play, official yardage, defensive tackle, yard line, down and distance – is then announced by press box public address man Jeff Asch.
It is perfect – as close to perfect as possible – in rapid-fire time with a demanding group of media needing the information.
The seven-man crew Einhorn, Asch, Ernie DiLullo, head statistician GSIS entry; Joe Venditti, Auditor/GSIS Audit; Travis Simmons, TV Stats/Assistant Auditor; Tony Orazi, Statistician/Auditor and Dan Goldsmith, Auditor/GSIS Audit – keep every ounce of their attention on every play. They announce it in the press box, they post the information in the league's GSIS system, which then transmits the information to the rest of the media world as an information portal.
The job they do is the official of the official, and then it is all subject to a team's review and subsequent adjustments made by the Elias Sports Bureau.
"The job our stat crew does on a week-in and week-out basis is clearly one of, if not, the best in the National Football League. And the reason for that is the passion and dedication each and every member of the crew has for their job. They literally can't take one play off during the course of a game, whether it's the first preseason game or the NFC Championship Game," said Derek Boyko, the Eagles' director of media relations and the man in charge of the Comcast Press Box. "And there are many different elements of a single play that must be accounted for and they do a great job of it. They are very thorough.
"But the most impressive part of their operation is how well they work as a team and communicate all of those elements to produce a great product."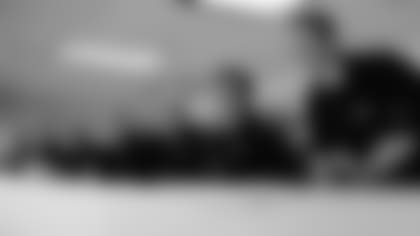 *-- Posted by Dave Spadaro, 8:50 a.m., November 21 *