The weapons are there. The experience is there. But Donovan McNabb realizes that it's going to take a team effort to get the 2008 season off on the right foot Sunday against the St. Louis Rams. At the same time, however, the five-time Pro Bowl quarterback knows it all starts with him.
"This year, I do think it's important to start off on the right note and be able to go into each week knowing that if we all do our jobs individually, then things can happen," McNabb said at his press conference Wednesday. "We can do that this year and it starts with me."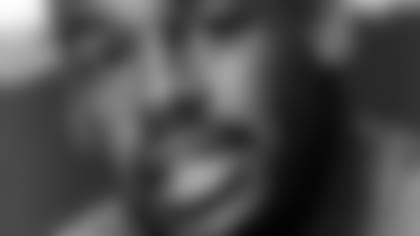 QB Donovan McNabb
All McNabb has to do is look at last year to see how important the season opener can be. The Eagles fell to the Green Bay Packers by a mere field goal at Lambeau Field. The Packers went on to win the NFC North and played in the NFC title game. We all know what happened to the Eagles.
But this is also a different McNabb than a year ago. Last season, McNabb was rebounding back from the ACL injury that ruined his 2006 season. While McNabb was at quarterback, it wasn't the vintage McNabb who used his feet to buy time and had excellent touch on his deep passes. McNabb completed just a shade under 60 percent of his passes, had an 88.4 QB rating as the Eagles stumbled out of the gate to a 2-4 start. As the season wore on, and McNabb got healthier, the team's performance improved. He completed 65 percent of his passes, averaged 272 passing yards per game and had a 96.0 QB rating in the final three starts - all wins.
With his health in tow, McNabb understands what it would mean to come away from Sunday's game against the Rams with a 1-0 record.
"I think it's very important that we do that," McNabb said. "I think you always want to start the season off on the right note and coming off the preseason as well as a great offseason, being able to start the season the right way I think builds confidence early on. No matter how well you played or how bad you played, to come out and win is always good. To get wins in this league is tough and to set the tone at the very beginning of the season will do a lot for you as the season continues on."
At the same time, McNabb realizes that last year is just that - last year. Those three wins to end last season are in the past. This Rams team that will come to Lincoln Financial Field isn't the same 3-13 team that literally limped its way to the second-worst record in the league a year ago.
"We all came together as a team last year and we have to be able to start that this year," said McNabb. "It's not only important that I play at a high level. It's important that we all play at a high level and be able to do a lot of things together as the season continues on ... We have to set the tone from the very beginning together and be able to accomplish everything we set for this year."