Gridiron Pride
The Greater Philadelphia Flag Football League provides a safe space and much more for the LGBTQ+ community and its allies.
For the first time in his life, Chris Scott Jr. took part in Philadelphia's Pride festivities in 2016.
As a gay Black man, it was a milestone moment for Scott, as he had yet to find a place for himself in Philadelphia's LGBTQ+ community.
In the midst of the celebration, Scott made his way to Penn's Landing and stumbled upon an information table for the Greater Philadelphia Flag Football League (GPFFL), a 7-on-7 adult recreational league in South Philadelphia.
Despite growing up in Philadelphia, Scott had never heard of the league, but it instantly piqued his interest. The league welcomed everyone – regardless of ethnicity, gender identity, or sexual orientation. For Scott, it represented the best of both worlds: an outlet for him to play football, which he loved to do, and an environment where he can be himself.
Scott arrived for his first pickup game ready to showcase his athletic prowess on the gridiron, but what he did not expect was to be so welcomed.
"Oh crap, there are others like me," Scott remembered.
"It was a culture shock for me," he added. "Everybody is nice for no reason at all? That's weird."
Five years later, Scott is the GPFFL's commissioner. In the time since that hot summer day in 2016, the league has become much more than a way for Scott to work up a sweat on a Saturday afternoon. It has become a family.
The same goes for the hundreds of others who have signed up for the league since its inception in the spring of 2009. Almost all come out looking to have some fun on the football field. And for the ones who remain involved year after year, they've stayed because of the people and the community they have helped create within it.
It's not only a safe space for members of the LGBTQ+ community, but it's also a safe space for anyone to be themselves without fear of judgment or discrimination.
It has provided that sense of belonging human beings yearn for, but for some, is difficult to find. It has helped spark lifelong friendships and partnerships. It has helped people grow in ways they could never have imagined. And there have been countless lessons learned – whether it was about other people or people learning about themselves.
In a micro way, the league represents what our greater society aspires to be, but has yet to reach. But on a grassy field in South Philadelphia, it can be found within the GPFFL.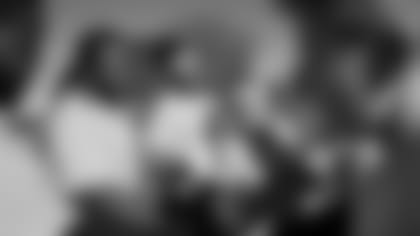 A native of South Carolina, Scott Dinkins moved to Boston for work and lived there for seven years without knowing about FLAG (Friends, Lesbians, and Gays) Flag Football, which is part of a larger network of leagues around the country called the National Gay Flag Football League (NGFFL).
But once Dinkins got involved, he was hooked.
Dinkins loved playing football, but what he loved even more was the sense of community the league provided. After only one season, however, Dinkins was on the move again because of work. This time, he was headed a couple of hours south to Philadelphia in the summer of 2008.
Dinkins wanted to replicate the experience he had in Boston and set out to find a similar league. The only problem was that an LGBTQ+ league did not exist in Philadelphia.
Dinkins contacted the NGFFL for help, who put him in touch with Matt Joseph, Brian Scott, and Christian George. The quartet then came together to begin the process of building a league.
Among the plans were to create fliers and begin distributing them to people at OutFest. While Dinkins was passing out the fliers, he spotted then-Philadelphia Mayor Michael Nutter and his entourage walking down the street.
Dinkins made the impromptu and bold decision to jump out in front of Nutter and present with him a flier. On the bottom of that flier was a list of cities that were already under the NGFFL banner. Nutter's eyes scanned to that portion of the flier and noticed that Philadelphia was not among them.
"So, what do you need from me, Scott, to help start this league?" Nutter asked.
"I need a field, first and foremost," Dinkins replied.
Nutter pulled out a card and wrote down a phone number for Dinkins to contact.
That number was to the office of the late Gloria Casarez, an LGBTQ+ activist and the city's first Director of LGBT Affairs. After speaking with people in her office, Dinkins received a phone call from Stuart Greenberg, who was a program director for the city's Parks and Recreation Department.
With Greenberg's help, Dinkins was able to secure the Tarken Recreational Center in Northeast Philadelphia for the league's very first practice.
After more fliers and some social media promotion, a grand total of 11 people showed up. Gary Isaacs was among those 11.
"I didn't even know until I got out there and started hearing some of the conversations that I realized a lot of these guys were gay," said Isaacs, who is himself gay. "It didn't matter to me. It was fine. It wasn't like I was looking for a gay league. I just wanted to play."
As the weeks went by, the attendance grew slightly, but not enough to formulate an entire league. Only enough to toss the ball around, run some drills, and play a quick pickup game or two.
This caused Dinkins to go back to the city and ask for a field that was more centrally located. Dinkins appreciated the city's help in finding a field but being in the Northeast was not going to help the league grow beyond a small group of people.
"We need a place close to the Gayborhood, right where everyone kind of lives to get it started," Dinkins told the city.
After pleading his case, the city granted Dinkins Columbus Square Park in South Philadelphia. The move proved successful as the league quickly doubled its membership from 17 to 34 people, enough to create a four-team league in the fall of 2009. By 2014, it boasted more than 100 members on 10 teams. The rapid growth necessitated a move to a new field at FDR Park on Pattison Avenue near the NovaCare Complex.
In October of the same year, the GPFFL hosted the Gay Bowl, the NGFFL's premier tournament. In five years, the GPFFL went from 11 people playing in Northeast Philadelphia to a thriving league with two travel teams – one for men (Philadelphia Revolution) and one for women (Philadelphia Lightning), more than 100 members, and hosting one of the largest national flag football tournaments in the country.
Dinkins' vision had been fully realized.
"It was what I had always imagined," he said.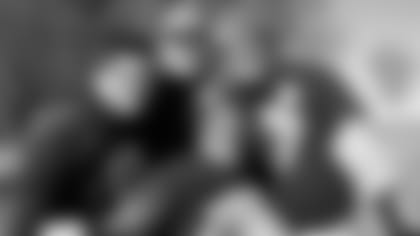 Coming out as LGBTQ+ is not a one-time experience. It is, in fact, a series of experiences that occur whenever an LGBTQ+ person meets someone new. Eventually, that individual reveals who they truly are, leaving themselves vulnerable to whatever reaction may follow – positive or negative.
"It's like a constant boxing match and you're just hoping someone doesn't catch you with a haymaker and knock you the hell out," Scott described.
Coming out can be a lifelong experience that has caused LGBTQ+ members to be physically harmed or even murdered, instances of such have seen an unfortunate uptick in recent years.
That experience is much less combative when joining the GPFFL, as it welcomes players of all backgrounds and skill levels.
"I personally didn't know how I'd fit in just anybody's league, so the fact that the GPFFL was an LGBTQ+ league kind of just gave me a better sense of safety," said league secretary Matty Lehman. "It kind of took a wall down."
Once that wall is taken down, the bonds begin to form.
"I made friendships through the league I otherwise would not have had," said Isaacs, a former league commissioner. "People say, 'Oh, you do so much for the league.' I could never give back to the league more than it has done for me. That's how I've always felt."
That sense of community is built into the structure of the league. At the beginning of each season (fall and spring), a pair of captains are selected for each team. The pairings are made by the league with the intention of putting people from different backgrounds together. One captain may be LGBTQ+ where the other is straight, or one may be a highly skilled player where the other is not.
A draft is then held for the remaining players in the league and the teams are formed. The league typically hosts a party at a local establishment to celebrate the beginning of a new season and have players meet their new teammates.
The teams then play two games per week for the regular season, followed by a postseason where a champion is crowned. The season is then capped off with another big party.
Once that season is done, the teams are then broken up, a new group of captain pairings is selected, and the entire process starts all over again.
Having new teams every season helps the league maintain competitive balance, as there is never one dynastic team dominating the league season after season. It also helps the camaraderie, as your opponent may one day become your teammate and vice versa.
"I do love football so much, but I think what's kept me hanging on for so long and what makes me feel like I have something to provide and give to the league, almost like a responsibility to show up every week and welcome the new players, is that sense of culture and community that's built around the league," said Ali Doran, who met her husband and GPFFL assistant commissioner Mitchell Doran through the league. They are one of the many couples that connected because of the GPFFL.
"To find love in a flag football league is kind of crazy, but it's like a life partner. That's wild," Mitchell Doran said.
Mitchell Doran is one of the league's many straight allies, which Lehman believes are a vital part of the league.
"The allyship has been very impressive and I don't know that you'd find that in a random group of people," Lehman said.
"It's a very unique situation," Lehman added. "It's also really special to see it and it's really important that we continue to build our culture around that and really embrace it."
Jae Clark, another straight ally, has played in a variety of adult flag football leagues, but has yet to find one that replicates the feeling he gets from stepping onto the field in the GPFFL.
"Here, it's different," Clark said. "It's more like, 'Yeah, we played the game, but let's all go out and have a beer or have a couple drinks after.' Like, you actually get to know the person."
That sense of community is something Scott cherished so much that he ran to become the league's commissioner, just so he can help maintain it.
"So many people depend on that league for comfort, for a release, and I had the opportunity to continue to keep the doors open, so to speak. I jumped at it," he said.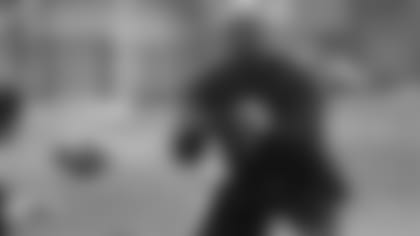 ---
---
Lessons learned/personal growth
If there is a conversation about star quarterbacks in the GPFFL, it has to begin with Mitchell Doran. His teams are consistently in contention, and he has led them to multiple league championships.
But when he first joined the league alongside his older brother Terrance in the spring of 2012, he was a shy, unassuming 18-year-old who was not totally comfortable with his leadership position on the field.
After primarily playing wide receiver during his first season, Mitchell Doran switched over to quarterback. The only problem was that he only really spoke when spoken to.
But he was the signal-caller, which gave him command of the huddle. It also meant he was leading full-grown adults who probably had children older than their teenage quarterback.
"I couldn't do that," Mitchell Doran recalled. "It took at least a half a season for me to be able to tell somebody you're doing this wrong, and this is how I need you to do it. That was a major learning experience."
Mitchell Doran is now much different from the bashful teenager he was back in 2012. He has since shed his quiet demeanor and has gained a variety of life skills that he intends on carrying with him for the rest of his life. Most importantly, he gained a life partner in his wife, Ali.
Mitchell Doran attributes all of that to his time essentially growing up in the GPFFL, as it has helped shape him into the man he is today.
"I don't know who I would be without the league," he said. "I feel like I would be similar, but I definitely wouldn't be who I am."
"I'm proud of who I am now," he added. "I just feel so much more confident. My outlook on things has gotten so much broader.
"You learn a lot obviously during college, but (the GPFFL) was like my college times 10."
On its own, the game of football can teach anyone valuable lessons and contribute to one's growth. That is only accelerated in the GPFFL, where it's much more than just what happens in between the white lines.
For Andre Dionne, another original member of the league, it has helped him prioritize what really matters in life. In the beginning, he measured his self-value in the wins and losses on the field. But as time has marched on, he's realized there is much more than the final score. His job, especially as a former assistant commissioner, is to create a positive environment for everyone involved.
"It kind of helped me redefine what winning was," said Dionne.
For Ali Doran, the GPFFL taught her how to better manage personalities, as the league attracts people from all walks of life.
"I think managing those personalities to make sure everybody is having a good experience and that no one is falling to the wayside or fading to the background, keeping everybody engaged, I think has been so challenging, but also has been a great learning experience in general to be able to carry over to my personal life or my friends," she said.
Being part of the GPFFL has been an eye-opening experience for Clark.
He's realized that it is OK to venture outside of his comfort zone in an effort to better himself and learn more about other people. Some of his friends he's tried to recruit into the league, however, are not quite as open-minded.
To Clark, it is as if he is living in two different worlds where one is about expanding those imaginary horizons while the other is more than comfortable being boxed in.
"It's about everybody finding a common goal and that common goal and that bridge is football," Clark said. "If you can find a bridge that can better help us communicate with each other and understand each other, that's definitely the way to go."
For Scott, the GPFFL has taught him patience along with trusting in his own ability to grow as a person.
"In 2016, I was not as comfortable in my sexuality as I am now, and the league played a huge part in that," Scott said. "I've never felt more empowered, comfortable, and ready to take on any challenge."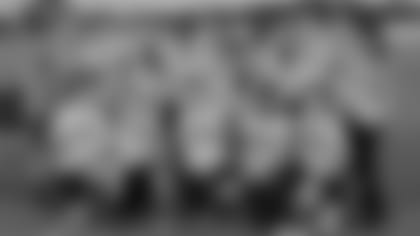 When there is a deep, unabashed love for something, it is extremely hard to let it go. That is the position Isaacs found himself in six years ago.
After successfully running for commissioner, Isaacs made the life-altering decision to move to be closer to his son and daughter in California, where they resided. At first, Isaacs thought about cutting his term short and stepping down from the position.
However, something inside of Isaacs would not allow him to let go of the GPFFL. Not yet.
Despite being three time zones away, Isaacs was on a plane to Philadelphia every weekend, arriving at the crack of dawn so he could paint the lines on the field for the day's games.
Isaacs would sometimes fly back to California the next day, but there were times where he flew back Saturday night. He kept the routine until his term as commissioner ended in 2018.
"I wasn't emotionally ready to step aside," Isaacs said. "My heart is in Philly and with the GPFFL."
Although it's only been a dozen years since it began, the GPFFL has created a lifetime of memories for its members. There have been countless big plays, a slew of tremendous athletes, and numerous hotly contested games.
But there have also been plenty of laughs, drinks shared, and many other instances of fun that have nothing to do with the game of football. For it is those off-field memories that create Isaacs' level of emotional attachment.
Moving forward, Scott wants others to share that feeling. As commissioner, he is now tasked with being on the other side of that information table that caught his eye back in 2016.
It is a cathartic experience when Scott tells people about what the GPFFL has done for him. Spreading the word about it is his small way of giving back to a league that has done so much for him and hundreds of others.