This Saturday's game represents a confluence of two very different seasons, one with nothing lose and one still with everything to play for. The Eagles head to our nation's capital with a 9-5 record and a need to win their final two contests of the season, still hoping to grab the NFC East division title despite slightly behind the eight ball after last week's defeat to Dallas. Washington, meanwhile, sits at 3-11 and has relatively little going after six straight losses.
But that doesn't mean this will be a breeze for the boys in midnight green. Washington quarterback Robert Griffin III is back in the starting slot, and his elusiveness and athleticism make him a struggle to defend, even for the Eagles' stellar defensive front seven. Washington won't have any reservations going for home run as they try to play division spoiler and avenge the early-season loss at Lincoln Financial Field.
The Eagles, however, aren't interested in giving in to the emotions that flared up in mid-September. There are bigger things on the horizon, namely a spot in the postseason, and wide receiver Jeremy Maclin was chief among the Eagles who said this week that they won't be focused on extracurricular activity or igniting rivalries during the game. Maclin instead will look to build on and replicate the massive success he had against Washington's defense the first time these two teams played, when he caught eight passes for over 150 yards and a touchdown. If he comes up big again, the Eagles should be looking good as they await the result of Sunday's all-important game between the Cowboys and the Colts.
Last Time They Met
September 21, 2014 - Eagles 37, Washington 34
The last time these two teams met wasn't actually that long ago, but it feels light-years in the rearview mirror. Just less than three months ago, Washington marched into Lincoln Financial Field and running back Chris Polk returned a kickoff 102 yards for a touchdown before the Eagles' offense saw the field. Washington trotted Kirk Cousins out at quarterback, and the young gunslinger was widely successful, throwing for 427 yards and three touchdowns. He just didn't have enough help on the defensive side of the ball as Eagles quarterback Nick Foles accumulated 325 yards and three touchdowns of his own. Kicker Cody Parkey nailed a trio of field goals, including a 51-yard attempt, and the Eagles ended up victorious in the intense early-season shootout.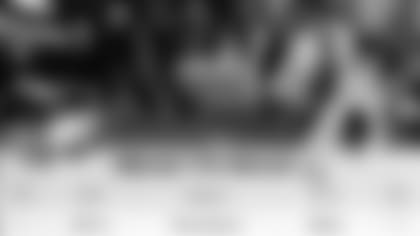 When The Eagles Have The Ball
When the Eagles have the ball this Saturday, they'll be well-served by handing the ball to quarterback Mark Sanchez and taking to the air because Washington has yet to prove it can handle a proficient passing attack.
Defensive coordinator Jim Haslett's secondary is middling in passing yards allowed per game, but Washington has allowed its opponents to rack up 31 passing touchdowns this year, second most in the league through 15 weeks. And that same secondary has managed just five interceptions all season long. Opposing quarterbacks have been able to pick apart Washington's cornerbacks with precision and efficiency, averaging 7.1 net yards per attempt, fifth-most allowed in the league and those 31 touchdown passes have contributed to Washington's defense allowing 26.4 points per game, tied for sixth-worst in the NFL.
In the first matchup between these two teams, the Eagles' passing game had a field day. Back then, quarterback Nick Foles was still healthy and he had his way against Haslett's defense, passing for 325 yards and three touchdowns without throwing an interception. Wide receiver Jeremy Maclin torched Washington's cornerbacks for 154 yards on eight catches, one for a 27-yard touchdown, and the Eagles were able to throw the ball seemingly at will without establishing much of a run game.
The ground is actually where Washington's defense excels the most. Haslett's unit ranks seventh in rushing yards allowed per game, eighth in rushing yards per attempt and ninth in rushing touchdowns on the year. The Eagles managed just 54 yards on the ground in Week 3, one of the seven times this season Washington has kept its opponent to fewer than 80 yards on the ground.
However, that was a different, pass-first Eagles offense, before LeSean McCoy found his groove and took off in the middle of the season. McCoy is now the fourth-leading rusher in the entire league, averaging 80.9 yards per game on his own and running with confidence. The Eagles should be able to eclipse that 80-yard rushing mark, which would bode well - Washington is 1-6 when allowing over 80 yards on the ground, compared to 2-5 when controlling the run game.
And establishing the run game would open things up for Sanchez even more in the passing game, giving him a play-action pass to work with that wasn't really there in the Eagles' losses to the Cowboys and Seahawks. By establishing the run early on, the Eagles can throw Washington off of its game and give Sanchez more time to find Maclin and wide receiver Jordan Matthews, who scored his first career touchdowns against Washington in mid-September. The Eagles will also be able to make use of tight end Brent Celek, who is averaging 22.5 more yards per game in his last seven outings than his first seven of the season. With linebacker Brian Orakpo sidelined this time around, Celek should be able to make hay in the middle of the field as Washington scrambles to deal with Maclin and Matthews.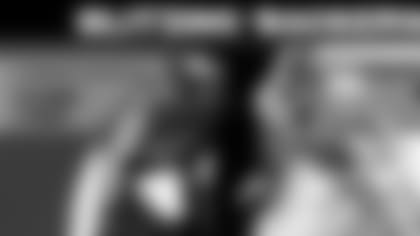 When Washington Has The Ball
Robert Griffin III will start at quarterback for Washington this Saturday afternoon, the most dynamic of the team's rotation of quarterbacks. He also throws for the fewest yards per game of the three by a long shot, averaging just 162.6 yards per game in his five starts this season. But his impact on the offense is noticeable, and when the Eagles take the field, the defense can expect a run-oriented offense from head coach Jay Gruden's squad.
In Griffin's five starts, he's picked up 146 yards on the ground. He's already the team's third-leading rusher, which tells you both about Griffin's ability on the run as well as Washington's run game, which is ranked 20th in the league with 106.2 rushing yards per game. Starting running back Alfred Morris is averaging 67.7 yards per game this season with seven touchdown runs.
However, the team's run game sees a significant boost when Griffin is the team's primary quarterback. Without Griffin, the team averages 88.7 rushing yards per game, but with the third-year quarterback Washington is averaging 137.6 rushing yards per game. And it's not as if Griffin is just bringing those extra 50 yards with his own feet; the threat of his running ability helps his teammates, including Morris. In Griffin's five games with at least 10 passing attempts this season, Morris has averaged 90.8 yards per game, rushing for at least 90 yards four times. With a mobile quarterback in the backfield, opposing defenses have to adhere to the threat of Griffin keeping the ball in the read-option runs that Washington likes to run when he's at quarterback.
The Eagles' defensive line has had a great deal of success against the run this season, as defensive end Fletcher Cox and teammates have allowed just one 100-yard rusher all year long. The matchup at the line of scrimmage Saturday will be crucial to the game; if the Eagles halt Morris early and Washington gets in a hole, Griffin and his teammates will have to take to the skies.
When it comes to the passing game, Griffin has averaged 213.4 yards per game in the games in which he's seen extended playing time. He's tossed three touchdowns and three interceptions, and has relied on big plays to move the ball through the air. Thirty percent of his total yards have come from completions of 30 yards or more, which account for just 6.7 percent of his completions this season.
In essence, when Griffin isn't completing the ball for big plays, the Washington passing game is consolidated and largely unimposing. But with wide receiver DeSean Jackson as a home-run hitting weapon, Griffin can afford to bide his time and look for explosive plays. The Eagles' linebackers, including sack artist Connor Barwin, will have to attack Griffin to make sure he doesn't have time to complete those long balls, but attack with care, because mobile quarterbacks pose a threat when they get outside the pocket. Cornerbacks Bradley Fletcher and Cary Williams will have to stick to their men downfield to eliminate the home run balls and give the linebackers and defensive line enough time to generate pressure on Griffin.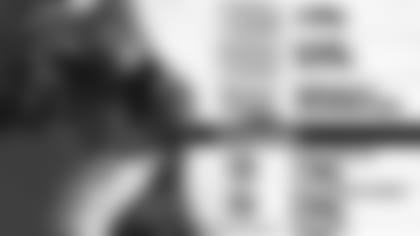 WRs Jeremy Maclin and Jordan Matthews vs. CBs Bashaud Breeland and E.J. Biggers
The Eagles' receiving duo combined for 16 catches, 213 yards and three touchdowns back in Week 3. Injuries have decimated the Washington secondary. DeAngelo Hall suffered his season-ending Achilles injury in the first matchup. Breeland, a rookie fourth-round pick, has shown promise, but Maclin has continued to shine in recent weeks despite the overall struggles on offense. Matthews had the first multi-touchdown game of his career in Week 3, but has been held in check in the last two games against very, very good slot cornerbacks. Biggers has had to fill the slot corner role out of necessity this season.
CB Bradley Fletcher vs. WR DeSean Jackson
The former Eagles' receiver doesn't have the size of Dez Bryant, but he has the deep speed. How will Fletcher respond one week after allowing three touchdowns to Bryant? Jackson has been slowed down of late due to injuries, but did have 117 yards in his return to Philadelphia back in Week 3. Quarterback Robert Griffin III has the arm to get the ball down the field. How will the Eagles game plan to stop Jackson?
DE Fletcher Cox vs. RB Alfred Morris
The one player who is most impacted by the return of Robert Griffin III to the starting lineup is running back Alfred Morris. In the five games where Griffin was the primary quarterback this season, Morris has four games of 91 yards. In fact, Morris' 49-yard output against the Giants last week was easily his worst. Morris had 77 yards on the ground back in Week 3. The Eagles are no stranger to the stretch-run concept utilized by Washington. Fletcher Cox has been outstanding of late and the Eagles have only allowed one 100-yard rusher all season while containing the likes of DeMarco Murray and Marshawn Lynch in recent weeks.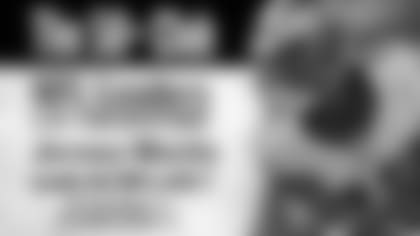 Washington head coach Jay Gruden admitted that he had his team sell out to stop the run in the first meeting. It worked. McCoy was held to 22 yards rushing on 19 carries. However, Maclin and Matthews had their big games and the Eagles still won. Last year in Washington, McCoy rushed for 184 yards. Washington will need to keep tabs on the pass game more in the matchup so that should open up holes for McCoy. How can the Eagles beat the Washington blitz attack? Feeding the ball to McCoy will also take pressure off of quarterback Mark Sanchez by putting the Eagles in more tenable third-down situations.
The talented pass catcher missed the first matchup due to injury. Reed's replacement Niles Paul had six catches for 68 yards against the Eagles. Reed could potentially pose the same issues for the Eagles that Jason Witten did last week.
Washington defensive coordinator Jim Haslett is known for bringing the blitz. That's his philosophy, but he's had to out of necessity this year with injuries to key pass rushers (end Jason Hatchers, linebacker Brian Orakpo) as well as defensive backs. Washington has allowed teams to throw 10 touchdowns against just one interception vs. the blitz this year for a 112.24 passer rating, per Stats Inc., which is the fifth worst in the league. Mark Sanchez has had some struggles with the blitz completing 57.6 percent of his pass attempts for 434 yards with five touchdowns against three interceptions for an 83.8 passer rating. If Sanchez can beat the blitz, and more importantly protect the ball, the Eagles will be well-positioned to win Saturday.