After the curtain was unveiled on Chip Kelly's first NFL game last Friday, the Eagles move forward in their preparation for the 2013 season with preseason game No. 2 as they welcome in the Carolina Panthers on Thursday night at Lincoln Financial Field. All eyes will again be on the quarterbacks as the Eagles hope for an encore performance from both Michael Vick and Nick Foles, who both impressed last week. The script will be flipped this time though, as Foles gets the first shot under center.
Defensively, the Eagles will be put to the test by one of the most explosive players in the league in Cam Newton and a deep stable of running backs who will test the team's run defense after an uninspiring start last week. Meanwhile, as the battle for roster spots continues, Thursday will serve as another opportunity for unheralded players to make a name for themselves. Last week it was the likes of Greg Salas and Damion Square. Who will take advantage this time around?
Last Time They Met:
November 26, 2012 - Panthers 30, Eagles 22
On Monday Night Football, Cam Newton was the star of the show, throwing for 306 yards and two touchdowns while running for two more touchdowns on the ground as the Panthers overcame a one-point deficit heading into the fourth quarter. For the Eagles, the game served as a breakout performance for running back Bryce Brown, as the dynamic rookie rushed for an astounding 178 yards and two touchdowns on 19 carries.
When The Eagles Have The Ball:
After a pair of impressive performances, Nick Foles gets the start at quarterback as his turn in the rotation comes up while Mike Vick get the reins second. Each quarterback played two drives against the New England Patriots, and it remains to be seen if the allotment will change against the Carolina Panthers. Either way, it figures they will both get a chance to run the huddle-up and no-huddle variations as head coach Chip Kelly continues to install his fast-paced offense. Vick did not get a chance to run the no-huddle against the Patriots, so hopefully there is a glimpse of that Thursday. Also, Vick tested the Patriots vertically, while Foles methodically moved the ball down the field with short and intermediate passes. It will be interesting to see if Foles attempts to stretch the field with long throws, since he needs to improve upon that from his rookie season. He also figures to have DeSean Jackson as one of his wide receivers this time around. Matt Barkley will get third-team reps and Dennis Dixon and G.J. Kinne will split fourth-team reps.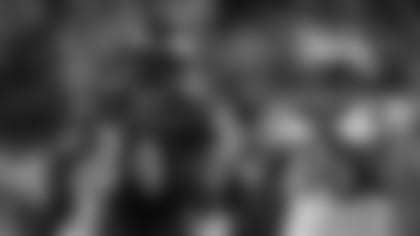 The first-team offensive line, which played well overall against the Patriots both as a pass- and run-blocking unit, hopes for an even more impressive encore. Jason Peters says he's "day-to-day," and while his status remains uncertain for Thursday against the Panthers, rookie offensive tackle Lane Johnson was superb against the Patriots. In fact, according to Chip Kelly, Johnson graded out as the "most consistent" offensive lineman. The offensive line will face a Panthers front seven that is anchored in the middle by the team's two most recent first-round picks – defensive tackle Star Lotulelei (2013) and middle linebacker Luke Kuechly, who won Defensive Rookie of the Year honors in 2012. Another former first-round pick, Jon Beason, is the weakside linebacker. Charles Johnson, who recorded 12.5 sacks and seven forced fumbles (second in the NFL and first among front-seven players) last season, mans one of the defensive end spots, while fourth-year pro Greg Hardy, who had a breakout 2012 with 11 sacks, mans the other.
Running back LeSean McCoy, who did not play against the Patriots because of a knee injury, returned to practice on Sunday and should see his first action of the preseason on Thursday. Big things are expected from McCoy in Kelly's offense, and it will be exciting to see him line up in the backfield in game action for the first time. Bryce Brown's status is uncertain while he recovers from a quadriceps contusion, so Chris Polk, who should get a good amount of carries anyway, could see his workload increase even more. Felix Jones and Matthew Tucker, who ran hard and had a nice showing against the Patriots, will share the remaining carries.
The group of receivers, wide receivers and tight ends alike, will face a Panthers secondary that ranked 13th in the NFL in passing yards allowed in 2012 and returns cornerback Captain Munnerlyn and free safety Charles Godfrey as starters. Drayton Florence, formerly of the San Diego Chargers, is the other starting cornerback, while Mike Mitchell, formerly of the Oakland Raiders, is the starting strong safety. Both were signed as free agents. The Eagles will send out a collection of receivers that features DeSean Jackson and Riley Cooper as the first teamers, with Jason Avant working the slot. Damaris Johnson's status is uncertain, as he is battling a hamstring injury, which could mean more reps for Greg Salas, who continues to build momentum with his tremendous play and has earned every bit of playing time. Tight ends Brent Celek, Zach Ertz and James Casey will line up at multiple spots across various formations as Chip Kelly attempts to create mismatches.
When The Panthers Have The Ball:
The Carolina Panthers come into Philadelphia as a confident group, winning their preseason opener 24-17 over the Chicago Bears. Offensively, the Panthers are led by former No. 1 overall pick Cam Newton. Newton has emerged as one of the top young stars in the NFL, and has followed in the footsteps of quarterbacks like Randall Cunningham and Michael Vick, becoming a weapon because of both his arm and his legs. In his first two seasons, Newton has accounted for 55 total touchdowns, 15 of which have come on the ground. As explosive as he is, Newton struggles from time to time in holding on to the football. Although his interceptions numbers decreased from 2011 to 2012, his fumble numbers increased, giving him a total of 34 turnovers in that time frame. Newton had just six pass attempts in Carolina's opener, but he should expect to see more playing time on Thursday.
The Panthers feature a very dangerous rushing attack. Running back Jonathan Stewart was placed on the physically unable to perform list in late July, yet the Panthers still feature a dynamic rushing trio of DeAngelo Williams, rookie Kenjon Barner and Newton. Even with Newton throwing for 3,869 yards, Carolina scored 21 rushing touchdowns as a team last season. The Eagles defense struggled at times against the run in their opener, so expect the Panthers to give them a steady diet of run plays.
On the other side, the Eagles defense is looking to pick itself up after a lackluster performance against the Patriots. After the opening game, defensive coordinator Bill Davis said that the effort to the ball was there for the Eagles but the tackling was not. In game No. 2, all eyes will be on the tackling since the team has not tackled to the ground during team drills in Training Camp. After the initial rushing outburst from the Patriots against the Eagles last weekend, it's up to defensive team leaders Trent Cole, Connor Barwin and DeMeco Ryans to set the tone early.
The Eagles secondary will also be observed very carefully. After missing the first game, cornerback Cary Williams is on pace to return against the Panthers. Williams' return would give the Eagles their first opportunity to witness their complete projected starting secondary of Williams, Bradley Fletcher, Patrick Chung and Nate Allen – though that lineup is by no means set in stone. Fans will watch those four closely, while keeping an eye on Brandon Boykin, especially if he works in the slot against Steve Smith, who led the Panthers with 1,174 receiving yards last season. When Smith is combined with tight end Greg Olsen and wide receiver Brandon LaFell, the Panthers air attack is nothing to overlook.
Right tackle Lane Johnson vs. Left defensive end Charles Johnson
Eagles rookie Lane Johnson gets his first experience against an opposing NFL 4-3 defensive line. In a battle for baby powder supremacy, Johnson will be matched up with against Panthers pass rusher extraordinaire Charles Johnson, who is one of the league's most revered and productive players at his position, having accumulated 33 sacks and 143 total tackles over the past three seasons. After forcing just five fumbles total in the first five seasons of his career, Johnson forced seven in 2012. The Eagles' Johnson will have his hands full, but a matchup of this magnitude should prove both a valuable test and ideal measuring stick for the rookie.
Panthers offensive line vs. Eagles defensive line/front seven
The Eagles starting defensive line of Fletcher Cox, Isaac Sopoaga and Cedric Thornton struggled some against the Patriots offensive line on Friday, and it will be important for that trio to bounce back on Thursday against the Panthers as they continue to get adjusted to the new scheme up front. Expect rookie defensive lineman Bennie Logan and second-year defensive end Vinny Curry, who dominated in the first preseason game, to see time with the first team. The defensive line as a whole has to get penetration, anchor better, stand its ground and occupy blocks in order to help free up linebackers DeMeco Ryans, Mychal Kendricks, Connor Barwin and the pass-rushing pair of Trent Cole and Brandon Graham. The Panthers offensive line consists of Jordan Gross (LT), Amini Silatolu (LG), Ryan Kalil (C), Garry Williams (RG) and Byron Bell (RT). Keep a close eye on the trenches.
Panthers quarterback Cam Newton vs. Eagles secondary
Panthers quarterback and 2011 first overall pick Cam Newton is entering his third season. After racking up personal awards and gaudy statistical accomplishments his first two seasons, he hopes 2013 is when it all translates into wins and the Panthers are able to get over the hump and into the playoffs. Newton is a skilled thrower of the deep ball and will rely on his favorite target, wide receiver Steve Smith, to test a revamped Eagles secondary that will feature new starters at three of four positions at the very least. Free agent signing Cary Williams, who is now fully healthy, could start opposite Bradley Fletcher and play in his first game action as a Philadelphia Eagle. Brandon Boykin should see time in both the slot and outside, while Patrick Chung and Nate Allen have been working as the first-team safeties.
Players To Watch: Panthers
While Newton may seem like an obvious choice because he'll have the ball in hands for every play while the first-team offense is on the field, it is also true that he is one of the most electrifying players in the NFL. Newton was just 3-for-6 in the Panthers' 24-17 win over Chicago, throwing one touchdown and one interception. Expect to see more of Newton in the second preseason game, which could mean more rushing attempts. Newton did not once tuck the ball and run during Carolina's first game after rushing for 741 yards last season. It will be interesting to watch how the Eagles' 3-4 defensive scheme adjusts to the versatile Newton.
Kuechly was a tackling machine for the Panthers in 2012, racking up 164 total stops, becoming the first rookie since Patrick Willis in 2007 to lead the NFL in tackles. The ninth overall pick in last year's draft, Kuechly earned Defensive Rookie of the Year accolades after starting all 16 games. After starting last year as an outside linebacker, Kuechly moved to the middle. Expect to see him around the ball a lot, especially in the run game.
**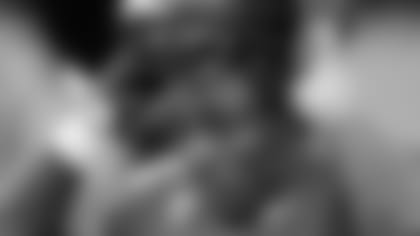 When he was a senior at Oregon in 2012, Barner rushed for 1,767 yards, added another 256 through the air and scored 23 total touchdowns. Barner should be excited to play against his former head coach Chip Kelly (for whom he predicted "greatness"), who helped Barner increase his production during every season in Eugene. The Oregon connection is not the only reason to watch Barner. He was also the leading rusher for the Panthers in their first preseason game, carrying the ball nine times for 37 yards and a touchdown. LeGarrette Blount and Stevan Ridley both rattled off big runs against the Eagles defense last week, so let's see how the defense responds.
In the Panthers win over Chicago, Norman displayed a keen ability to read the quarterback and take the ball away. He intercepted Bears quarterbacks twice, including a pick on Jay Cutler's first pass attempt of the game. The Eagles played all five quarterbacks in their first game, and none of them threw an interception. The Eagles signal-callers will have to keep an eye out for Norman.
After sitting out the Eagles first game with a knee injury, Eagles fans might finally get a chance to see what McCoy can do in Chip Kelly's offense. Although Chris Polk and Bryce Brown did an admirable job against the Patriots, McCoy is who the fans want to see. The Eagles ran the ball 35 times (roughly 41 percent of the plays) against the Patriots, but averaged just 3.7 yards per attempt. McCoy's presence should help increase those numbers.
Encore, anyone? Salas had one of the best games for any Eagle last Friday, catching three passes for 54 yards, including a 12-yard touchdown catch from Matt Barkley. Salas also got the fans out of their seats at the very end of the game with a remarkable one-handed grab. While his first performance was very strong, one good game does not guarantee a player a spot on the team. Let's see what Salas does in game No. 2.
DeMeco Ryans/Connor Barwin (Nos. 59 and 98)
On what is a very young starting defense, DeMeco Ryans and Connor Barwin figure to be the biggest leaders on the unit. While they only saw limited action in the opener, the pair of former Texans combined for just three total tackles. Depending on how much they play against the Panthers, Ryans and Barwin should have their hands full in trying to contain Newton and the running backs, while also worrying about receiving threats like tight end Greg Olsen.
Williams was signed as free agent with the plan of being the Eagles' No. 1 cornerback. Unfortunately, nagging hamstring injuries have plagued the former Baltimore Raven for most of camp. Now that it appears the Williams is healthy enough for action, he is going to be baptized by fire in the form of Panthers wide receiver Steve Smith. Smith may not be as quick as he was during his prime, but he is still one of the toughest men in the league to cover.