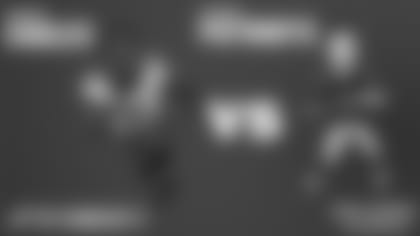 The Eagles are shipping up to Boston. Well, Foxborough, Massachusetts to be exact.
After getting back to .500 with a win over Dallas back in early November, the Eagles have dropped three games in a row, and now the task at hand is to travel to New England and knock off a Patriots team that just suffered its first loss of the season against Denver on Sunday night.
Unlike many of the other matchups between the Eagles and AFC opponents, this one has a little bit more juice. The Patriots, of course, topped the Eagles 24-21 in Super Bowl XXXIX in Jacksonville, capturing quarterback Tom Brady's third Super Bowl title and leaving the Eagles just four points short of their first Super Bowl. So yes, there's some history.
This current Patriots squad is down some of its top players, like wide receiver Julian Edelman and tight end Rob Gronkowski. Wideout Danny Amendola has been limited as well, leaving the Patriots slightly shorthanded. Still though, No. 12 remains at the controls of the high-octane Patriots offense. Can the Eagles get enough pressure on Brady and eliminate LeGarrette Blount in the run game?
Meanwhile, the Eagles' offense will likely have a key piece back in the lineup, as quarterback Sam Bradford will make his first on-field appearance since Week 10 against Miami. Bradford was playing his best football of the season before leaving the Miami game, so now the question will be whether or not he can return to form against the Patriots' defense.
It's the Eagles and Patriots in a Super Bowl XXXIX rematch. Here's the preview ...
Patriots 38, Eagles 20
November 27, 2011 - Lincoln Financial Field
It's been four years since these two teams last met, and although key contributors remain on the New England side, tight end Brent Celek, tackle Jason Peters and center Jason Kelce are the only starters still in uniform for Philadelphia in addition to long snapper Jon Dorenbos.
Filling in for an injured Michael Vick for the second straight game, Vince Young threw for 400 yards on 26-of-48 passing, notching one touchdown and one interception along the way. Young also ran six times for 40 yards, but outside of his improvisation the Eagles ran the ball just 11 times for 33 yards.
New England, too, did most of its damage in the passing game, with Tom Brady throwing for 361 yards on 24-of-36 passing. He finished with three touchdowns and no interceptions, as Wes Welker and Deion Branch combined for 240 yards on 14 catches. Five different Patriots running backs touched the ball out of the backfield, with the group combining for 85 yards on 17 carries.
The Eagles jumped out to a 10-0 lead in the opening seven minutes of the game, but from that point on they were outscored by New England 38-3 until a touchdown pass to Jason Avant in the game's waning moments.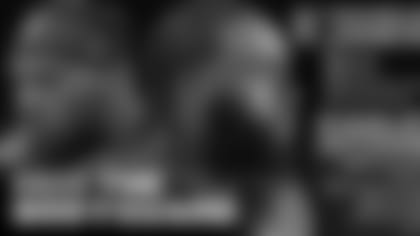 When The Eagles Have The Ball**
When people think of the Patriots, their minds often go directly to Tom Brady and the team's offense, and for good reason. For the 12th straight year, New England's offense ranks in the top 10 in scoring, this year ranking second in both points scored (31.6) and yards gained (402.3) per game. But the defense, too, is a huge part of their continued success.
This season, the Patriots rank 16th in the league in yards surrendered (349.6), but just fifth in points allowed (19.3) per game. In four of their 11 games this year, they've held their opponent to one or fewer touchdowns, and they've given up more than 27 points to an opponent just once since Week 2. Denver scored 30 in its win over New England last week, but only reached that total in overtime.
The Eagles' offense has been up and down all season long, but with Sam Bradford returning to action after missing two weeks with a concussion and injury to his non-throwing shoulder the team is hoping to get back on track on that side of the ball. Without Bradford, the Eagles' offense mustered just 610 total yards, only 406 of which came through the air, as the team scored 17 points against the Buccaneers and 14 against the Lions.
In nine games, Bradford has thrown for 2,297 yards with a 63.9 percent completion rate, tossing 11 touchdowns and 10 interceptions in the process. Before being knocked out in the third quarter of the team's 20-19 loss to the Dolphins in Week 10, he had put together a two-game stretch in which he completed 44 of his 61 passes (72.1 percent) and threw two touchdowns with no interceptions. He'll look to pick up where he left off against the Patriots.
On the ground, the Eagles have struggled in the absence of Ryan Mathews, the team's leader in yards per carry (5.7) who was also knocked out of the Eagles' game against Miami with a concussion. He'll be sidelined yet again against New England. Over the past two weeks, DeMarco Murray has been held to 94 yards on 27 carries (3.5 yards per attempt), and the Eagles haven't scored on a running play since Mathews scampered into the end zone from 1 yard out in the first quarter of the team's loss to the Dolphins.
Tight end Zach Ertz will return to action after missing last week's game with a concussion, and the team is hoping to have linemen Jason Peters (back, ankle), Jason Kelce (knee) and Lane Johnson (shoulder) in action after all showed up on the injury report this week.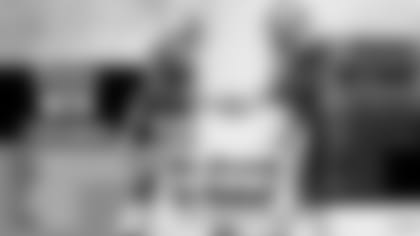 When The Patriots Have The Ball**
Tom Brady. Four-time Super Bowl champion, two-time NFL MVP and the No. 1 quarterback in the league.
It goes without saying that the heart and soul of this New England offense is Brady, who has been a starter for the team since 2001. Now in his 16th NFL season, the quarterback leads all others with 3,600 passing yards, 28 touchdowns and a 106.8 rating this year. He and his teammates average 315.1 passing yards per game and 402.3 total yards each outing.
Additionally, the future Hall of Famer has thrown just four picks through Week 12, part of the reason the team is tied for the fourth-best turnover differential ( 6). Only Alex Smith of Kansas City has fewer interceptions to his name in 2015.
The Eagles know they will have a big challenge on their hands come Sunday afternoon with Brady manning the offense. Coming off back-to-back poor defensive performances, Philadelphia will surely be looking to get back to its ways from the early part of this season by forcing turnovers and disrupting Brady as often as possible.
However, the defense may also get some assistance from injuries, as the Patriots enter the matchup with a number of key playmakers who are battling ailments.  Wide receiver Julian Edelman and tight end Rob Gronkoswski are out. Wide receiver Danny Amendola is questionable with a knee injury.
That group consists of Brady's top three targets this season, with Gronkowski leading the way. He is tied for the seventh in league with his 931 receiving yards, but is the only tight end among those names. He also leads the Patriots with nine touchdowns, a statistic that ranks him tied for second in the NFL. Amendola has 520 receiving yards, but also poses a threat on special teams as the punt and kickoff returner.
Brady will need to look for other receivers, such as Brandon LaFell or running backs Brandon Bolden and James White, which could in turn allow the Eagles to take advantage. This Patriots squad is coming off its first loss of 2015, however, meaning its hungry to get back to its winning ways.
The Patriots fell to Denver, 30-24, in overtime tallying their first loss since December 28, 2014 against the Bills. The day following the Broncos loss, Brady said he had never been so angry following a defeat. The Eagles will surely be facing a motivated, tough New England offense and they will have to be at their best if they want any chance of walking away with a victory.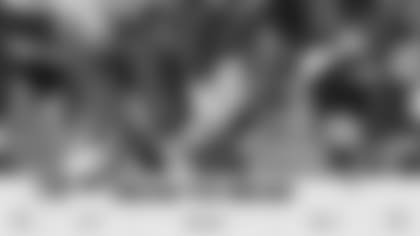 T Jason Peters Vs. DE Chandler Jones
This season has been a difficult one on the injury front for Peters, who has been battling back issues for the better part of the last month. He also left the team's last game less than five minute into the first quarter with an ankle injury and did not return. Peters has been a full participant throughout the entirety of the week, but remains questionable to play and his challenge this Sunday will not get any easier.
Jones currently ranks third in the NFL with 10.5 sacks and three forced fumbles through Week 12. He also has made his way onto the Patriots injury report due to his abdomen, which could mean he is not operating at 100 percent either. Regardless, Peters will have his hands full with the defensive end.
Eagles Pass Rush Vs. QB Tom Brady
In their last two games, the Eagles have allowed 10 passing touchdowns, five to both Tampa Bay's Jameis Winston and Detroit's Matthew Stafford. This has truly been an area the defense has struggled with as of late, but there will be no room for error going against Brady and the Patriots' passing game.
With 3,600 passing yards already on the season, it's no secret New England will turn to the air more often than not. Brady will not have his top two receiving targets in tight end Rob Gronkowski and wide receiver Julian Edelman. Wide receiver Danny Amendola is questionable for New England as he's been sidelined with a knee injury.
WR Jordan Matthews Vs. CB Logan Ryan
Matthews has consistently been the Eagles' go-to receiver this season, accumulating 625 yards on 58 receptions and three touchdowns. With the Patriots' 19th-ranked passing defense, don't be surprised if Sam Bradford looks his way numerous  times as the two look to get back into the groove they had prior to the quarterback's injury.
The receiver has had two 100-yard receiving games in 2015, both of which came with Bradford. Matthews has struggled since his 133-yard game in Dallas, recording only 21, 13 and 60 yards in the following three weeks on limited targets. He will be someone to keep an eye on this weekend.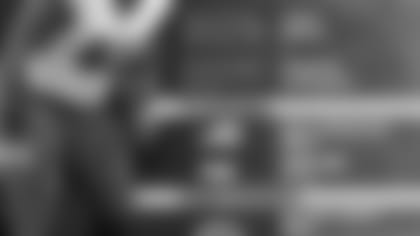 Double The December Success
The Eagles and Patriots have only met two other times in the month of December (1984 and 1999), and the Eagles have come away victorious on both occasions.
With one more special teams tackles, tight end Trey Burton (15) would tie Colt Anderson's 2013 mark for the most special teams tackles by an Eagle in the regular season.
Moving Up The Record Books
Tight end Brent Celek (364 career receptions) needs eight catches to pass Keith Byars (371) for fifth place and 10 receptions to pass Pete Pihos (373) for fourth in Eagles history. With 36 more receiving yards, Celek (4,609) will move into the top 10 in Eagles history in receiving yards, passing Fred Barnett (4,634).