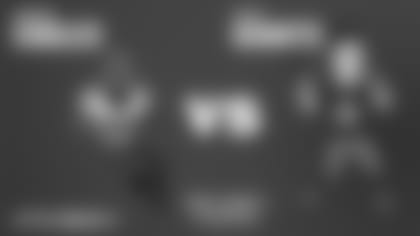 It's been an eventful week at the NovaCare Complex. On Tuesday evening, Chairman and CEO Jeffrey Lurie made the decision to release head coach Chip Kelly. The move was made this week in order to get a jump start on the search for the next head coach of the team, and while the move sent shockwaves throughout the locker room, the Eagles must regroup and refocus for Sunday afternoon's regular season finale.
Both the Eagles and Giants have been eliminated for playoff contention, but don't expect either team to lay down this weekend. The matchup represents one of the biggest rivalries in the NFC and both teams will look to finish the season strong to turn the corner into next season. The Eagles have won four out of their last five games against the Giants since the start of the 2013 season, and they're already 1-0 at MetLife Stadium this season, defeating the New York Jets in Week 3 by a touchdown.
The big question for the Eagles will be how much changes in one game under interim head coach Pat Shurmur, the team's offensive coordinator since 2013. It's hard to imagine a huge change in style in just one game, but not having Kelly calling the plays could have a visible effect on how the offense operates. The other big question is how much playing time will some of the younger role players see. Players like linebacker Marcus Smith, cornerback Denzel Rice, and perhaps even young offensive linemen Barrett Jones and Tanner Hawkinson may have a chance to put some game film on the record.
On paper, the Eagles and Giants don't have much to play for on Sunday. In actuality, many of the players on the field have everything to play for. Here's the preview …
Eagles 27, Giants 7
*October 19, 2015 - Lincoln Financial Field *
When these two teams played one another for the first time this season, the Eagles put together perhaps their most complete game of the season. Philadelphia outgained the Giants 428 to 247 in total yards, throwing for 280 yards and rushing for another 158.
The evening meeting began ominously, with the Giants receiving the opening kickoff and methodically marching down the field for an eight-play, 80-yard touchdown drive that took just under five minutes to orchestrate. From that moment on, though, it was all Eagles. Philadelphia would go on to score the game's final 27 points, tying things up just before the end of the first quarter, taking a 17-7 lead going into halftime and coasting the rest of the way.
The game was running back DeMarco Murray's most productive as an Eagle so far. The veteran running back rushed for 112 yards on 21 attempts. It remains his lone 100-yard game this season. Running back Ryan Mathews added another 40 yards on nine carries, and wide receiver Riley Cooper led the team with 76 receiving yards and a touchdown and three catches. Bradford threw for 280 yards with a 63.2 percent completion percentage, but threw just one touchdown to three interceptions. The Eagles sacked quarterback Eli Manning three times, with defensive ends Fletcher Cox and Vinny Curry and linebacker Brandon Graham each getting in on the action. Cornerback Nolan Carroll and linebacker DeMeco Ryans each notched an interception in the game, with Carroll returning his 17 yards up the sidelines for a touchdown.
The Giants were led by running back Rashad Jennings, who rushed for 63 yards on 13 carries. But Manning was held to just 189 yards passing on, also with a 63.2 percent completion percentage, with one touchdown and two interceptions. Wide receiver Odell Beckham, Jr. led New York with seven catches for 61 yards and a score.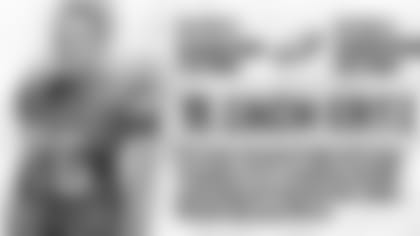 When The Eagles Have The Ball
In Saturday's disappointing 38-24 loss to Washington, Sam Bradford had perhaps his best game as an Eagle, throwing for a career-high 380 yards on 37-of-56 (66.1 percent) passing and tossing one touchdown in the process. The primary benefactors of his solid play were tight end Zach Ertz, who finished with 13 catches for a season-high 122 yards, and wide receiver Jordan Matthews, who caught six balls for 106 yards and a touchdown.
On the ground, though, the team mustered just 45 yards on 16 attempts, with DeMarco Murray leading the way with 27 yards on five carries with a touchdown. The veteran running back, who was signed to a long-term deal this past offseason, has 633 yards on 181 carries on the season after leading the NFL in rushing yards with 1,845 on 392 carries a year ago in Dallas.
Tied with the Eagles for second place in the NFC East at 6-9, the New York Giants have struggled mightily on the defensive side of the ball this season. On the year, they've allowed the third-most points (27.1 per game) and the most yards (419.3 per game) in the NFL. In the past two weeks, both losses, they've given up 389 total yards on the ground and allowed 87 points. A major sore spot for New York's defense this year has been its propensity to give up big plays down the field. Through 15 games, they've allowed 69 plays of 20 yards or more, the third-highest total in the league. Seventeen of those plays have gone for touchdowns, the highest total for any team this year.
Bradford will look to take advantage of that susceptibility on Sunday. Since the bye week, the veteran signal-caller has thrown for 1,639 yards on 66.4 percent passing, tossing eight touchdowns to three interceptions in six games. His cumulative passer rating during that stretch is 94.9, and with the exception of one game since Week 9, Bradford has notched a passer rating of 90 or better. Over the past two weeks, Bradford has thrown for 741 yards, as the Eagles have played from behind in each of their last two games. On the ground, though, the team's three-headed backfield has combined for just 119 yards on 36 carries (3.3 yards per carry) during that stretch.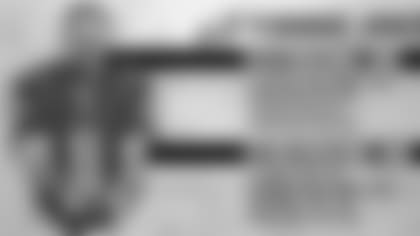 When The Giants Have The Ball
In common with the Eagles, the Giants will also be playing for pride on Sunday afternoon. Neither team wants to end the year with three consecutive losses, and after New York's 49-17 defeat to Minnesota in Week 16, it's clear it wants to bring its best in the final 2015 showdown.
With a 6-9 record, the Giants have struggled in some areas of their offense while excelling in others. The team is ranked sixth in the passing game under the command of quarterback Eli Manning. However, it is ranked 26th in the run game, averaging just 93.4 yards each week, and overall it comes in at 12th among NFL teams in yards per game (363.6).
Through 15 matchups, Manning has earned a 93.6 passer rating, recorded a 60.3 completion percentage and thrown for 4,134 yards with 33 touchdowns and 14 interceptions. For the two-time Super Bowl MVP, this year has been one of his best to date, a disappointing notion for the team considering its current record and lack of postseason opportunity. Regardless, in his 12th NFL season the veteran has proven he is still a force to be reckoned with on the field.
Coming off his last game though, Manning will be looking to rebound. Against the Vikings, he threw three interceptions and finished with a passer rating of 50.7. On the team's final drive, the Giants elected to go with backup quarterback Ryan Nassib, who went 5-of-5 with a touchdown. Manning will be looking to finish on a much better note this Sunday.
Part of the reason the Giants have such an explosive passing game can be attributed to their receivers, including Odell Beckham, Jr. The sophomore has 1,396 yards on the season in 14 games played and is the fourth-most productive receiver in the league. After serving a one-game suspension and missing the Giants' game against Minnesota, Beckham will be ready to return to action against a division-rival that limited him to just 61 yards in Week 6. He's averaged 15.3 yards per catch and has 13 touchdowns in 2015, leading all Giants in both categories. Rueben Randle, the team's No. 2 receiver, has seven scores to his name and 718 yards.
Where New York has struggled most is its run game, or lack thereof. It's tied for last in the league with San Diego in rushing touchdowns, accumulating only four through 16 games. Two were scored by running back Rashad Jennings, the Giants' top rusher this season. He has 693 yards and averages 4.1 yards per carry. None of the team's additional backs have more than 250 rushing yards in 2015.
Both the Eagles and the Giants have had disappointing seasons, especially in terms of their offensive production and their records. Although neither is competing for a playoff spot this weekend, both offenses clearly have a lot to play for on Sunday afternoon.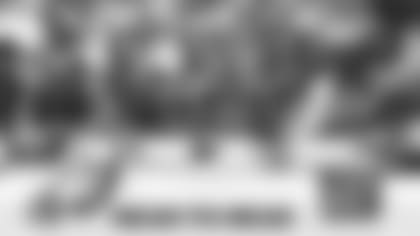 RB DeMarco Murray vs. Giants LBs
DeMarco Murray has recorded one 100-yard rushing game as an Eagle, and that came back in Week 6 against the Giants. The running back picked up 112 yards and a touchdown on 21 carries. Obviously, the season has not been what Murray or the Eagles hoped for, and as of late the back has struggled. With this being the final game of 2015, it will be interesting to see if Murray rises to the occasion, especially after a string of down weeks. On Saturday against Washington, he picked up only 27 yards on the ground, but was the Eagles' most productive rusher, averaging 5.4 yards per attempt. Last time these teams met, the Giants didn't have an answer for Murray. He and the Eagles certainly hope that trend will continue.
Eagles Secondary vs. WR Odell Beckham, Jr.
Very few teams have been able to limit Giants' receiver Odell Beckham, Jr. this season, but the Eagles are in the minority that have. In Week 6, the secondary held Beckham to 61 receiving yards, one of just six times this season he did not record a 100-yard receiving game. Nevertheless, the Eagles' will need to be prepared for a receiver who will be looking to make a difference, in part due to the fact he was unable to help his team in Week 16 as he served a one-game suspension. Additionally, Philadelphia may be without cornerback Byron Maxwell again this weekend as he continues to deal with a shoulder injury. Last week without him, the Eagles' defense allowed Washington to pass for 365 yards. It cannot allow the same explosive passing game this week with Beckham in the lineup.
WR Jordan Matthews vs. Giants Secondary
Jordan Matthews is closing in on his first 1,000-yard receiving season. Currently, the wideout has 943 yards on 78 receptions and is coming off consecutive 100-yard receiving games. In the last meeting between the Eagles and Giants, Matthews was limited to 59 yards. However, the Giants currently rank last in the NFL allowing 297.7 passing yards per game, which will work in Philadelphia's favor. If Matthews can continue his current streak, not only will it help the Eagles end the season on a positive note, but it will also allow him to reach another career milestone.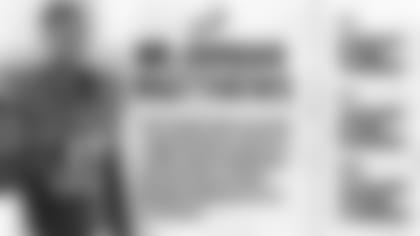 Since MetLife Stadium opened in 2010, the Eagles have made the building a second nest, going 4-1 against the Giants there in regular season games. The Eagles are also 1-0 against the Jets in their only regular season matchup at the stadium.
Jordan Matthews has racked up 14 receptions for 263 yards and two touchdowns in the last two weeks, and with 78 catches on the year, he's within striking distance of setting the Eagles' single-season record for receptions in a season (90 - Brian Westbrook in 2007).
In the Week 6 meeting, Giants wide receiver Odell Beckham caught seven passes on seven targets in the first half, but was completely shutout in the second half. It was the first half of his young career that he's been held without a catch.