Two-hundred-and-twenty-two days following the final game of a disheartening 2012 season, the Eagles finally return to the football field on Friday night at Lincoln Financial Field against the New England Patriots. So much of the chemistry of the organization has changed since the last time the Eagles suited up for game action. With a new head coach, a new coaching staff and a bevy of brand new Eagles on board, this is the first full-speed look at the 2013 Eagles.
The intrigue for preseason game No. 1 is heightened for two extra reasons. One, the Eagles have not tackled full-speed to the ground in Training Camp, so this will serve as the first true test of evaluation for individual players on the defense and along the offensive line especially. Two, the Eagles and Patriots are practicing against each other all week in the lead-up to the Friday night's tilt, so the emotional release of the two teams hitting for real will be palpable. We've got you covered on what to watch …
Last Time They Met:
August 20, 2012 – Eagles 27, Patriots 17
The legend of Nick Foles continued in his second preseason game as a rookie as he led the Eagles to a come-from-behind victory on the strength of 217 passing yards, two touchdowns and a 96.9 quarterback rating. Fellow draft pick Bryce Brown provided a glimpse of his future with 51 rushing yards on nine carries.
When The Eagles Have The Ball:
After Thursday's practice, Chip Kelly named Michael Vick the stating quarterback. Kelly said the decision was based on it being Vick's day in the rotation to start out with the first team offense. However, Vick and Foles will split reps with the first team. Despite the fact the a starter has been named for the first game, don't read to much into it. While everyone will be looking at how many snaps each signal-caller takes, it is important to remember that this is the first preseason game. The starters are only expected to play for a few series, at most. Both the Eagles and Patriots will be getting their first real looks at their teams, so don't expect either side to dig too deep into the playbook. It will be fair to gauge the quarterbacks after this game has finished, but it would be foolish to invest too much stock into the fact that Vick is out there first. Expect a lot of short passes and basic plays to get the quarterbacks up to game speed, but not much more.
With that in mind, there are questions with each quarterback's game to which we may get some answers come Friday night. Can Michael Vick get the ball out quick enough and protect the ball better than he did last season? Does Nick Foles have the athleticism to play in Chip Kelly's high-octane system? Can Matt Barkley silence the doubters who criticize his arm strength? And what about Dennis Dixon and GJ Kinne? All five quarterbacks will be under the microscope come Friday night at Lincoln Financial Field.
The other great unknown for the Eagles is the issue of wide receiver depth. DeSean Jackson and Riley Cooper appear to be the starters, but then who comes next?  In a list that includes names like Greg Salas, Ifeanyi Momah, Damaris Johnson and Russell Shepard, who will stand out? Another receiver to keep an eye on is Jason Avant, who has become one the game's top slot receivers. He may get some time outside, and it will be interesting to watch how he reacts.
Then there's the offensive line, which was depleted by injuries last season. The front five believe that they can be one of the best offensive lines in the NFL if they can stay healthy this season. Most fans will be watching the two tackles, Allen Barbre( filling in for an injured Jason Peters) and Lane Johnson. Also watch out for Jason Kelce in the middle, who was lost for the season following a week three injury last year. As Eagles fans know too well from last season, offensive line depth will be crucial. Expect a lot of snaps for players like Danny Watkins, Matt Tobin and Julian Vandervelde as they look to stabilize the line.
Switching sides, the Patriots boasted one of the best run-stopping defenses in the league in 2012. They finished 9th in the NFL in rushing yards against per game, at a miniscule 101.9 yards per contest. Linebackers Jerod Mayo and Brandon Spikes combined for 239 tackles and nine forced fumbles in 2012. How will the Patriots run-stuffing defense react to a high-paced running assault, featuring the likes of LeSean McCoy and Bryce Brown? Time will tell.
New England's secondary, like the Eagles', is a big question mark heading into the first preseason game. Ras-I Dowling and Alfonzo Dennard are both sidelined. Devin McCourty, who excelled at safety last season, has been forced to move back to corner. Adrian Wilson, a five-time Pro Bowl selection with Arizona, is now 33 years old and Patrick Chung will be standing on the opposite sideline.
At the end of the day, perhaps the biggest thing to watch when the Eagles have the ball is something that won't be found in any stat sheet. The most important thing is not how many times they score or how many times they turn the ball over – it's whether they can stay healthy. It's the first preseason game and wins and losses don't mean much. The main priority for both teams will be staying healthy for their regular season openers.
When The Patriots Have The Ball: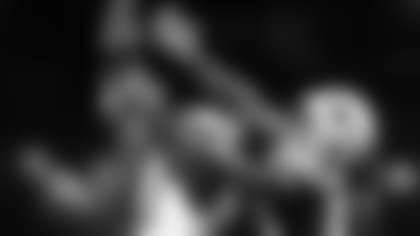 Quarterback Tom Brady figures to play for one drive, two at the most, so his exposure will be minimal. The Eagles will see more of Brady during the dual practices leading up to the game. Backup quarterback Ryan Mallet and third-stringer Tim Tebow will take the rest of snaps. The first-team offensive line and running backs Stevan Ridley and Shane Vereen are also not likely to see the field beyond a single drive or two, and will give way to Branden Bolden, Leon Washington, LaGarrette Blount, George Winn and James Develin. New England's offense has been known for its dynamic passing attack in recent years but relied heavily upon the run last season (second in the league in rush attempts with 523; seventh in rushing yards per game with 136.5), and it is expected to do so again in 2013.
Where the most intrigue lies with the Patriots is the collection of receivers. Four of the team's top-five receptions leaders from 2012 are no longer on the team. Wes Welker left for the Denver Broncos as a free agent, Brandon Lloyd was not re-signed, Rob Gronkowski is recovering from multiple offseason surgeries, Aaron Hernandez was released, and Danny Woodhead signed with the San Diego Chargers. The Patriots are now relying on an almost entirely new group of wide receivers, led by free agent signings Danny Amendola (via St. Louis Rams) and Michael Jenkins (via Minnesota Vikings). Julian Edelman is the only incumbent wide receiver who registered a reception for the team in 2012, while a handful of rookies – highlighted by second-round pick Aaron Dobson (Marshall University), fourth-round pick Josh Boyce (Texas Christian University) and the undrafted Kenbrell Thompkins (University of Cincinnati hands – round out the corps. The most is expected out of Dobson, but Thompkins has been a revelation in Training Camp thus far for his combination of speed and hands. At tight end, Michael Hoomanawanui, Daniel Fells and former New York Giant Jake Ballard are listed as the top three on depth chart, but undrafted rookie Zach Sudfeld (University of Nevada) turned heads during June minicamps and has continued his strong play into Training Camp.
What better way to get our first look at this new Eagles defense than against the prolific New England Patriots offense? It will be fascinating to observe what kind of defensive fronts defensive coordinator Bill Davis deploys throughout the game, but especially in that first series against Tom Brady. Will he come out with a base 3-4, 4-3, hybrid scheme, or perhaps an "amoeba" look with only one down lineman and an array of stand-up rushers moving all around before the snap? Which alignment will be predominant? Lots of questions surround Davis' defense and how it will take shape. Going up against the Patriots, even if only in preseason, provides a difficult yet exciting initial challenge.
The Eagles front seven will attract a lot of attention. Hopes are high that defensive lineman Fletcher Cox can build upon his promising rookie season, and that the unit as a whole will be able to get after the quarterback. Keep an eye on rookie defensive lineman Bennie Logan, who has been a force in Training Camp, as well as third-year defensive end Cedric Thornton, who flashed in sporadic playing time last season. DeMeco Ryans and Mychal Kendricks are your starting middle linebackers, and free agent acquisition Connor Barwin will man the strongside linebacker position. The game against the Patriots will also mark the first time Trent Cole and Brandon Graham play outside linebacker in game action. After a season to forget in 2012, the Eagles secondary features a number of fresh faces. Free agent additions Cary Williams and Bradley Fletcher should help stabilize the cornerback position, while Brandon Boykin and Curtis Marsh have been standout performers during Training Camp. The two starting safety spots remain very much up for grabs, with Nate Allen, Patrick Chung, Kenny Phillips, Earl Wolff, David Sims, Colt Anderson and Kurt Coleman all battling for jobs.
Eagles secondary vs. Patriots receivers
Even though Tom Brady will be under center, his list of passing targets is unfamiliar to most fans. As mentioned earlier, New England's wide receiver corps looks nothing like it did last year. However, having little-known wide receivers has never slowed Brady down. Playing against someone like Brady, even if it is only for a few snaps, will serve as a nice benchmark for the Eagles cornerbacks and safeties. Even a backup like Ryan Mallett presents a challenge defensively. Brandon Boykin has had a phenomenal camp, so it will be interesting to see how that transitions to game action. The Eagles also have newcomers like Bradley Fletcher, and the aforementioned Chung suiting up for their first time in midnight green, not to mention rookies like Earl Wolff and Jordan Poyer. Preseason game No. 1 should teach us a lot about the Eagles secondary.
Zach Ertz vs. Patriots linebackers
Jerod Mayo had an excellent 2012 season, leading the Patriots in tackles with 147. In fact, he had 55 more tackles than anyone else in a New England uniform. Those numbers came in his first season as an outside linebacker, as he primarily played in the middle before the switch. Mayo certainly has the ability to cover opposing tight ends, but it should be really fun to watch whenever he or any other Patriots linebacker is matched up with Zach Ertz. Ertz is a wide receiver in a tight end's body at 6-foot-5, 250 pounds. He has shown great hands during camp, and has also lined up at multiple positions. He should see time with both the first and second (and maybe even third) units for the Eagles, so the Patriots may have their hands full for most of the game.
Players to watch (Patriots)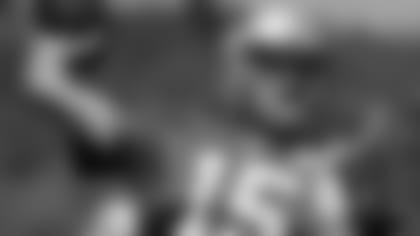 Quarterback Ryan Mallett (No. 15)
The big, strong-armed quarterback and 2011 third round pick from Arkansas begins his third season as Tom Brady's backup and understudy. He should get the rest of the first half snaps after Brady exits.
Wide receiver Aaron Dobson (No. 17)
The Patriots spent their second pick of the draft, 59th overall, on Aaron Dobson, a 6-foot-3 wide receiver from Marshall University. He was a consistent weapon for the Thundering Herd and finished his college career with 165 catches for 2,398 yards and 24 touchdowns. Dobson has come on strong in Training Camp and is trying to earn a starting spot, while Kenbrell Thompkins (No. 85) has also been drawing rave reviews with his play.
Tight end Zach Sudfeld (No. 44)
A 6-foot-7 tight end who played at the University of Nevada-Reno, Sudfeld went unselected in the 2013 NFL Draft due in part to a multitude of injuries, which forced him to miss two full seasons while in college (he also required six surgeries). He's an enormous target with natural receiving skills and athleticism and has made the most of his opportunity with Gronkowski injured and Hernandez no longer with the team. If Sudfeld stays healthy, he has a real chance to flourish in the Patriots' tight end-friendly offense.
Outside linebacker Jamie Collins (No. 91)
At 6-foot-3 and 250 pounds, Jamie Collins is a freak athlete who put forth an unprecedented performance at the NFL Scouting Combine in February. The University of Southern Mississippi product registered a 139-inch broad jump and 11.55-second 60-yard shuttle, both Combine records, while his 41.5-inch vertical jump was just one inch shy of the record. Collins will play outside linebacker in the Patriots 3-4 scheme.
Players to watch (Eagles)
Tight end Zach Ertz (No. 86)
The Eagles second round pick (35th overall) has been one of the standout performers of Training Camp thus far. At 6-foot-5 and 250 pounds, Ertz is quick off the line and is a smooth, polished route runner with strong hands. Ertz can even line up at wide receiver and will be placed all over the formation to create mismatches. He very well could play a large role in the offense.
Wide receiver Ifeanyi Momah (No. 80)
The 6-foot-7 first-year player has made steady and significant progress in just over two weeks of Training Camp. He provides a huge target and has shown a knack for finding soft spots in coverage and making contested catches. With the Eagles losing Jeremy Maclin for the season to an ACL injury and Riley Cooper leaving the team for an indefinite period of time, Momah has found himself getting reps with the first team and is being granted every opportunity to make his mark.
Defensive lineman Bennie Logan (No. 96)
The third-round pick out of LSU is already a key cog along the Eagles defensive line and will line up at both nose tackle and defensive end. He's quick, strong and smart, with a propensity for getting his hands up and batting down passes.
Inside linebacker Mychal Kendricks (No. 95)
Kendricks, a second-year player, is back at his natural position of 3-4 inside linebacker, which he played during his college years at the University of California. He is an explosive athlete with the speed and range to stick with tight ends and excel in coverage. Kendricks has been a revelation during Training Camp and should also be turned loose as a blitzer (13.5 sacks for his college career) by Bill Davis.
Cornerback Brandon Boykin (No. 22)
Boykin joined the Eagles as a fourth-round pick in 2012 after a great career at the University of Georgia. After playing exclusively nickel as a rookie, he has been getting first-team reps mostly on the outside and has been the team's best cover corner during Training Camp. Boykin looks poised to make "the jump" in his second season.
Safety Earl Wolff (No. 28)
Known as a physical force during his college career at North Carolina State, the 2013 fifth-round pick has seen time with the first team during Training Camp and is hoping to win one of the starting safety positions.