The Eagles announced their 2020 season schedule on Thursday featuring four prime-time matchups, including a Monday night rematch with the Seattle Seahawks and a Sunday night showdown against the defending NFC Champion San Francisco 49ers. Don't forget that the 2020 NFL schedule also pits the Eagles against the AFC North Division, so that means the battle for the Keystone State with the Pittsburgh Steelers and a glimpse of last year's MVP Lamar Jackson and the Baltimore Ravens.
Here is a detailed look at each matchup.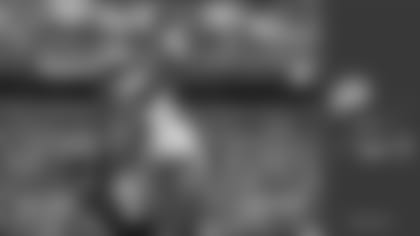 Record vs. Redskins at FedExField: 14-9
Key additions: Head Coach Ron Rivera, RB Peyton Barber, CB Ronald Darby, LB Kevin Pierre-Louis, DE Chase Young
Key departures: TE Vernon Davis, CB Quinton Dunbar, QB Case Keenum, CB Josh Norman, TE Jordan Reed, RB Chris Thompson, T Trent Williams
The Redskins scored a league-worst 16.6 points per game in 2019. They went on a stretch of eight consecutive games where they scored fewer than 20 points. During that stretch, they scored fewer than 10 points five times over the course of six weeks.
Against the Eagles, however, they scored 27 points in both meetings.
Player to watch: WR Terry McLaurin
McLaurin's nickname is "Scary Terry" and the Eagles found out firsthand why he strikes so much fear into opposing defenses. In two games against the Eagles last season, McLaurin caught 10 passes for 255 yards and two touchdowns. His longest reception in each game went for 69 and 75 yards. McLaurin posted three 100-yard games during his rookie season – two were against the Eagles.
Team preview: 3-13 in 2019, fourth in NFC East
Things have been rough for the Redskins for a long time, but a new regime is in town. Gone is former President Bruce Allen and in is Rivera and his staff, who are looking to restore the luster of a once proud franchise.
As with any team that has struggled over an extended period of time, there are a lot of areas to fix. With that said, there are some building blocks in place. It starts at quarterback, where the Redskins hope Dwayne Haskins takes a step forward in his progression after showing some promise during his rookie season.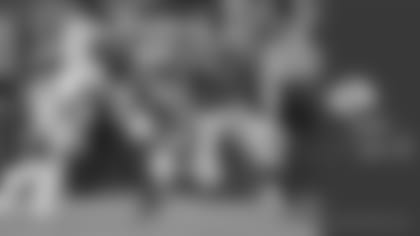 Record vs. Rams at Lincoln Financial Field: 2-0
Key additions: Defensive Coordinator Brandon Staley, RB Cam Akers, LB Leonard Floyd, LB Terrell Lewis, WR Van Jefferson, DT A'Shawn Robinson
Key departures: Defensive Coordinator Wade Phillips, WR Brandin Cooks, DE Dante Fowler, RB Todd Gurley, LB Clay Matthews, CB Nickell Robey-Coleman, K Greg Zuerlein
Todd Gurley was a first-team All-Pro in 2017 and '18 when the Rams went 24-8 and won the NFC West in consecutive seasons and the conference title in the latter year. Gurley was a shell of himself in 2019 as he gained a career-low 857 rushing yards and just over 1,000 yards from scrimmage. In fact, he had 767 fewer yards from scrimmage than in his 2018 campaign. The decrease in production had an effect on quarterback Jared Goff, who led the NFL in pass attempts, but averaged 1 fewer yard (7.4 compared to 8.4 in 2018) per pass attempt than the previous season.
Player to watch: DT Aaron Donald
Rarely are the two best players on the field interior defensive linemen, but you can make the case here when it comes to the Eagles' Fletcher Cox and the Rams' Donald. A two-time NFL Defensive Player of the Year and five-time All-Pro, Donald had 12.5 sacks in a "down year" in 2019 compared to his 20.5-sack campaign the previous season. According to Pro Football Focus, Donald's 268 pressures since 2017 are 44 more than the next closest defensive player and that includes edge rushers.
Team preview: 9-7 in 2019, third in NFC West
The Rams pushed all of their chips to the middle of the table in 2019 and came up short.
Coming off back-to-back division titles and an NFC Championship in 2018, the Rams made blockbuster trades for a talented weapon on offense in wide receiver Brandin Cooks and cornerback Jalen Ramsey in mid-October.
As good as Head Coach Sean McVay's offense has been, the lack of consistency up front with the offensive line hurt the team in 2019. All five started were on the field for all 16 games in the NFC title campaign of 2018. That wasn't the case and the offense struggled.
Ramsey's acquisition didn't drastically alter the defense and the Rams gave up over 40 points twice in the final six games, losses to Baltimore and Dallas.
In the new playoff format, the Rams would have made the postseason in 2019. But unfortunately, they're in a division with the consistent Seahawks and the ascending 49ers. Los Angeles was 3-3 in division games last season, the difference between another postseason trip and missing out on the playoffs.
The Rams retooled by shedding some big contracts like Gurley's in the offseason to try and offset the inability to bring in young talent through the draft thanks to the marquee trades. They did find a taker for Cooks after just one season, although they held on to some older veterans such as 38-year-old Andrew Whitworth, who did start all 16 games in 2019 to his credit.
Los Angeles will also feature a first-time defensive coordinator in Brandon Staley, who previously studied under Vic Fangio. Staley replaces Wade Phillips, who served as a steady hand with a lifetime of experience for McVay.
The Eagles and Rams met in 2017 and '18 and Head Coach Doug Pederson got the best of McVay in both matchups that proved to be season-defining victories. Will this game set the tone for both squads in 2020?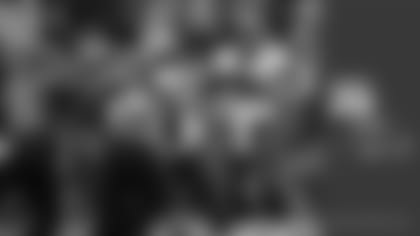 Record vs. Bengals at Lincoln Financial Field: 0-2
Key additions: QB Joe Burrow, CB Mackenzie Alexander, S Vonn Bell, WR Tee Higgins, DT D.J. Reader, G Xavier Su'a-Filo, CB Trae Waynes, LB Logan Wilson
Key departures: QB Andy Dalton, CB Darqueze Dennard, TE Tyler Eifert, CB Dre Kirkpatrick, CB B.W. Webb
The Bengals were outscored 420-279 in 2019, marking the biggest negative point differential since the 2008 season when the 4-11-1 team was outscored by 160 points. Cincinnati finished 25th or worse in points scored and gained scored as well as points and yards allowed.
Player to watch: QB Joe Burrow
Head Coach Zac Taylor, Eagles Pass Game Coordinator/Quarterbacks Coach Press' brother, gets his franchise quarterback in Burrow, the No. 1 overall pick in the 2020 NFL Draft who posted one of the greatest seasons by a quarterback in college football history leading LSU to the National Championship and winning the Heisman Trophy along the way.
Shortly after Burrow was selected, the Bengals released longtime starter Andy Dalton, who guided Cincinnati to five consecutive playoff appearances from 2011-15 and set the franchise record for touchdown passes.
This is Burrow's team from the jump. The Ohio native's moxie, pocket presence, pinpoint accuracy, and poise will make his rookie season fun to watch and give Cincinnati a glimpse of a brighter future.
Team preview: 2-14 in 2019, fourth in AFC North
The Zac Taylor era didn't start as anyone would have hoped for as the Bengals lost 11 straight to open the season before wins over the Jets and Browns late in the season allowed Cincinnati to avoid a winless campaign.
The Bengals at least picked a good year to get the No. 1 overall pick coming off Burrow's blistering 2019 campaign. Instantly, the Bengals get a point guard for an offense that has some skill-positional talent with running back Joe Mixon (the AFC's rushing leader in 2018), wide receivers Tyler Boyd (back-to-back 1,000-yard seasons) and John Ross (18.1 yards per catch in 2019) and Higgins, the team's second-round pick.
Cincinnati gets another first-round pick on the field as 2019's top selection, left tackle Jonah Williams, missed all of his rookie season with a shoulder injury. Veteran guard Xavier Su'a-Filo, with 53 career starts under his belt, was signed in free agency to fortify the offensive line.
The Bengals have historically avoided using free agency to bolster the roster, but the cupboard was so barren of talent that they had no choice – especially on the defensive side of the ball. Reportedly, the Bengals dished out a whopping $145 million in free agency. Defensive tackle D.J. Reader teams up with Geno Atkins to give the Bengals a strong duo inside. Veteran corners Trae Waynes and Mackenzie Alexander are expected to start on the outside and in the slot, respectively, while safety Vonn Bell rounds out the overhaul in the secondary.
With a franchise quarterback on a rookie deal, Cincinnati is doing everything possible to become as competitive as quickly as possible to take advantage of the situation. The AFC North now has three exciting young quarterbacks with Burrow, MVP Lamar Jackson, another former No. 1 overall pick in Baker Mayfield.
It's good that the Eagles are getting the Bengals early in the season. However, don't forget Carson Wentz's hot 3-0 start as a rookie in 2016 with two wins over AFC North foes. Add in that the Eagles have not defeated the Bengals since December 24, 2000.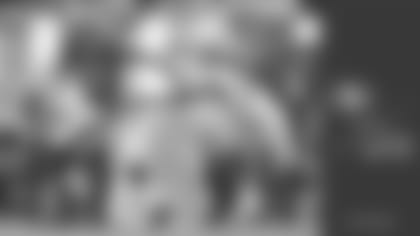 Record vs. 49ers at Levi's Stadium: 0-1
Key additions: WR Brandon Aiyuk, WR Travis Benjamin, DT Javon Kinlaw, T Trent Williams
Key departures: DT DeForest Buckner, WR Marquise Goodwin, WR Emmanuel Sanders, T Joe Staley
According to Pro Football Reference, the 49ers defense allowed the fewest air yards on completions by a wide margin with 1,320. The New England Patriots were the next closest team with 1,739.
Player to watch: DE Nick Bosa
Bosa lived up to the lofty expectations that were set for him during his rookie season by posting nine sacks during the regular season and four more during the 49ers' three postseason games.
To say that Bosa, last year's No. 2 overall pick, is a game-plan wrecker would be putting it mildly. The problem is that he is one of many talented players upfront for San Francisco, who invested multiple first-round picks in the trenches. It paid dividends in 2019, as the team's defensive line came at opposing offenses in waves.
Stopping Bosa is opposing team's No. 1 priority, but he is far from the only one to watch.
Team preview: 13-3 in 2019, first in NFC West, NFC Champions
The 49ers did not rest on their laurels of reaching the Super Bowl last season and set out to deepen their roster depth in 2020. They did that by adding Williams to the offensive line to replace Joe Staley, who retired after 13 seasons in San Francisco.
Yes, the 49ers lost Sanders and traded Goodwin to the Eagles but added Aiyuk in the draft and Benjamin via free agency while still boasting a bevy of weapons like tight end George Kittle, running back Raheem Mostert, and wide receiver Deebo Samuel. Not to mention, it's another year in the Kyle Shanahan offense for quarterback Jimmy Garoppolo.
Defensively, they traded Buckner to the Colts, but quickly drafted his replacement in Kinlaw. The rest of the defense, which was one of the league's best in 2019 still features talent all across the board. All-Pro cornerback Richard Sherman, team tackling leader Fred Warner, and team sack lead Arik Armstead are just few of the talents the defense brings back for 2020.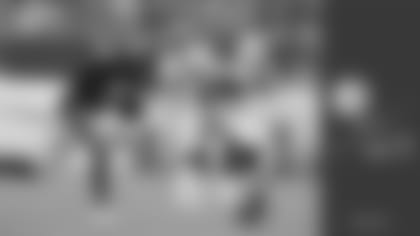 Record vs. Steelers at Heinz Field: 0-2
Key additions: WR Chase Claypool, TE Eric Ebron, FB Derek Watt, G Stefen Wisniewski 
Key departures: CB Artie Burns, DT Javon Hargrave
The Steelers boasted one of the best defenses in football in 2019 thanks in part to their ability to put pressure on opposing quarterbacks. The stat most look at when it comes to pressure is typically sacks, which the Steelers led the league with 54. But they also led the league in quarterback pressures with 180.
Player to watch: LB T.J. Watt
Leading the charge for Pittsburgh defensively is edge rusher T.J. Watt, who narrowly missed out on adding another Defensive Player of the Year award to the family trophy case after racking 14.5 sacks to go along with eight forced fumbles in 2019. He's put up 27.5 sacks over the last two seasons.
The Steelers' secondary is also nothing to sneeze at, but Watt has the ability to swiftly ruin an opposing team's game plan.
Team preview: 8-8 in 2019, second in AFC North
The Steelers lost Ben Roethlisberger early in the 2019 season, but still managed to stay in the playoff race right up until the very end of the season, which is a testament to Mike Tomlin and his staff as well as the stellar play of the defense.
That defense remains mostly intact with the exception of Hargrave, who came to the eastern side of Pennsylvania when he signed with the Eagles via free agency.
What kept the Steelers out of the 2019 postseason was their struggles on offense. The Steelers were in the driver's seat for a playoff spot with an 8-5 record at one point, but the offense mustered only 10 points in each of the final three games. The Steelers lost all three and watched the postseason from home for the second consecutive season.
Roethlisberger, who is entering his age 38 season, will return under center in 2020 with JuJu Smith-Schuster and James Conner in tow as his primary weapons. Diontae Johnson and James Washington showed flashes for Pittsburgh in 2019, but the addition of Claypool should add even more depth to an already talented set of skill players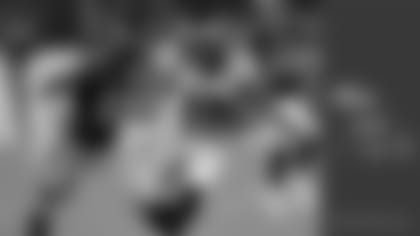 Record vs. Ravens at Lincoln Financial Field: 2-0
Key additions: DE Calais Campbell, RB J.K. Dobbins, WR Devin Duvernay, LB Malik Harrison, DT Justin Madubuike, LB Patrick Queen, DE Derek Wolfe
Key departures: LB Josh Bynes, CB Brandon Carr, TE Hayden Hurst, LB Patrick Onwuasor, DT Michael Pierce, WR Seth Roberts, G Marshal Yanda
The 2019 Ravens were the first team in NFL history to average 200 passing and 200 rushing yards per game through an entire season. Baltimore also set a new NFL single-season rushing record with 3,296 yards.
Player to watch: QB Lamar Jackson
It's difficult to not pick the unanimous league MVP here. He accounted for a league-best 43 total touchdowns, including a franchise-record 36 passing scores last season. He also set the NFL single-season record for most rushing yards by a quarterback with 1,206 yards. By the way, the Ravens turned the ball over a league-low 15 times in 2019.
Team preview: 14-2, first in AFC North
Believe it or not, the Baltimore Ravens were just 2-2 through the first quarter of the 2019 season following back-to-back losses in which they gave up 33 points to the Chiefs then 40 to the Browns.
In Week 5, the Ravens traveled to division-rival Pittsburgh and won a hard-fought game in overtime. Baltimore did not lose another game in the 2019 calendar year.
Lamar Jackson became the quarterback that the league and its fans were infatuated with following in the footsteps of Carson Wentz in 2017 and Patrick Mahomes in 2018.
The Ravens were rewarded for committing to Jackson's style of play with a fearless competitor (the fourth-down touchdown run against Seattle was truly the launch point followed one week later by the dismantling of the Patriots) and unique playmaker. Baltimore reinforced that philosophy by using a second-round pick on running back J.K. Dobbins to add to a backfield with Mark Ingram. It'll be interesting to see the impact of losing future Hall of Fame guard Marshal Yanda, who retired in the offseason.
The question now is how will defenses gameplan for Jackson and the Ravens' offense? And did the offense add enough to take some of the pressure off of Jackson and the ground game. In the season-ending playoff loss to the Titans, Jackson threw two interceptions and was stuffed on a fourth-down attempt as Tennessee raced out to an early 14-0 lead. Ingram and top tight end Mark Andrews were sidelined due to injury and the Ravens could only watch the Titans beat them at their own game.
Two early-round picks in 2019 in Marquise Brown and Miles Boykin enter their second season and Baltimore used a Day 2 pick on vertical slot threat Devin Duvernay.
Defensively, the Ravens fortified the line by acquiring veteran Calais Campbell in a trade and signing Derek Wolfe in free agency. They franchised pass rusher Matt Judon and used the draft to add off-ball linebackers Patrick Queen and Malik Harrison. One key reason? Per Pro Football Focus, the Ravens blitzed on more than 55 percent of their pass-rush snaps in 2019, 12 percentage points higher than the second-place team.
Here's an interesting series note. Since the first meeting in 1997 between the Eagles and the Ravens ended in a tie, neither team has won more than one game in a row. The Ravens took the last matchup in 2016. Will the trend continue?
Record vs. Giants at Lincoln Financial Field: 12-6
Key additions: Head Coach Joe Judge, T Cameron Fleming, RB Dion Lewis, LB Blake Martinez, QB Colt McCoy, T Andrew Thomas
Key departures: WR Cody Latimer, QB Eli Manning, T Mike Remmers, S Michael Thomas
2020 marks the first time since 2004 that the Giants won't open the season with Eli Manning as the starting quarterback.
Player to watch: RB Saquon Barkley
An ankle injury hampered Barkley in his second season, but he still finished with over 1,000 yards rushing and 1,441 yards from scrimmage. In his first two seasons, the former Penn State star has 2,310 rushing yards, 1,159 receiving yards, and 23 touchdowns.
The 5-11, 233-pound Barkley is explosive and tough to bring down. It will be interesting to see if new Offensive Coordinator Jason Garrett utilizes Barkley the way he did Ezekiel Elliott in Dallas. It will help that quarterback Daniel Jones is in his second season, while the Giants invested in the offensive line with No. 4 overall draft pick Andrew Thomas at tackle.
Team preview: 4-12 in 2019, third in NFC East
For the third time since 2016, the Giants will enter a season with a new head coach. In 2020, it is Joe Judge's turn to see if he can turn around a franchise that has only been to the postseason once (2016) since winning the Super Bowl in 2011.
The Giants seemingly have a couple of foundational pieces in place. They have a generational talent at running back, they have a quarterback that showed flashes of greatness during his rookie season in Daniel Jones, and they have talented pass catchers in Slayton, Golden Tate, Sterling Shepard, and Evan Engram.
However, they are still building up the foundation in a lot of areas. With Judge now at the helm, the Giants hope all of the building will finally pay off.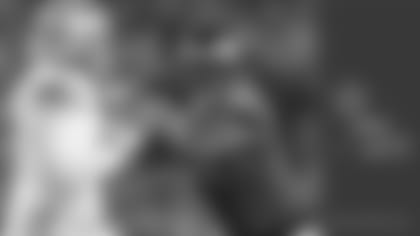 Record vs. Cowboys at Lincoln Financial Field: 7-10
Key additions: Head Coach Mike McCarthy, QB Andy Dalton, CB Trevon Diggs, WR CeeDee Lamb, DT Gerald McCoy, DT Dontari Poe, CB Daryl Worley, K Greg Zuerlein
Key departures: WR Tavon Austin, DE Michael Bennett, WR Randall Cobb, C Travis Frederick, S Jeff Heath, CB Byron Jones, DE Robert Quinn, TE Jason Witten
There has not been a repeat winner in the NFC East since the Eagles from 2001-04, a span of 15 seasons. The Eagles or the Cowboys have exchanged the belt in the past four years.
Player to watch: WR Amari Cooper
Since acquiring the wide receiver from the then-Oakland Raiders in 2018 for a first-round pick, the Cowboys are 9-1 against the NFC East. The only loss? It came in the de facto NFC East title game in Philadelphia last December. With the game on the line late in the fourth quarter, the Cowboys needed to convert a fourth down to either extend the drive or get in the end zone and Cooper was on the bench. He had just four catches on 12 targets for 24 yards in the loss. 
The Cowboys committed to Cooper long term with a reported five-year, $100 million contract in the offseason. He's earned Pro Bowl honors in four of his five NFL seasons. He eclipsed 1,000 yards in each of those campaigns. Last year, Cooper accumulated career highs in both yards (1,189) and touchdowns (8). Despite the setback in Philly, Cooper has been the go-to weapon to help quarterback Dak Prescott. Now, the Cowboys just need to get Prescott's contract situation settled.
Team preview: 8-8 in 2019, second in NFC East
Will the Cowboys offense still run through Elliott? How will McCarthy's offense affect Prescott's game? Will Prescott even sign his franchise tag tender? Will Andy Dalton see any meaningful time under center? How much fear will the trio of Lamb, Amari Cooper, and Michael Gallup strike into opposing secondaries? How will the Cowboys replace Frederick upfront? What about their defense?
As you can see, there are a lot of questions surrounding the 2020 Cowboys. With that said, the Cowboys, like last season, still have a very talented roster on paper and pose the biggest threat to the Eagles in the NFC East. But the Cowboys themselves will tell you that the game is not played on paper.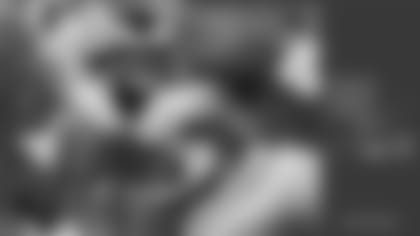 Record vs. Giants at MetLife Stadium: 8-2
Conventional wisdom would say that a rookie quarterback would play better at home than he would on the road, but that was not the case for Daniel Jones, who played significantly better away from MetLife Stadium.
At home, Daniel Jones only threw six touchdowns to nine interceptions, his quarterback rating was a pedestrian 70.5, and he only had 6.03 yards per attempt.
On the road, however, he tossed 18 touchdowns to only three interceptions, posted a quarterback rating of 104.7, and averaged 7.16 yards per attempt.
Now, those numbers do not take into account that although he technically played in 13 games, he only made nine starts nor does it take into account his opponents in those games. Only one of his road outings was against a playoff team (Patriots) where his home outings featured the Eagles, Packers, and Vikings — all of which qualified for the postseason.
Player to watch: WR Darius Slayton
Saquon Barkley grabs most of the headlines when it comes to the Giants and for good reason. However, the Eagles held him in relative check last season – relative to Barkley's potential to decimate opposing defenses.
But the Eagles did not keep Slayton in any sort of check in 2019 – at least in the first matchup between the two teams. Slayton caught five passes for 154 for yards and two touchdowns back on that soggy Monday night in December. Slayton only gained 50 yards during another soggy afternoon against the Eagles in Week 17, but still led the team in receiving as a rookie.
Barkley is obviously the focal point of the Giants' offense, but Slayton is not someone to be trifled with either.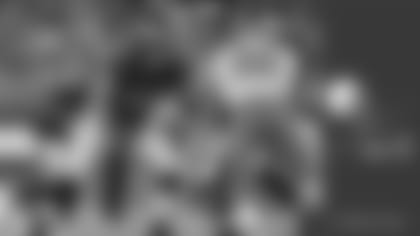 Record vs. Browns at FirstEnergy Stadium: 3-0
Key additions: Head Coach Kevin Stefanski, DE Adrian Clayborn, T Jack Conklin, S Grant Delpit, TE Austin Hooper, CB Kevin Johnson, S Andre Sendejo, T Jedrick Wills Jr.
Key departures: LB Christian Kirksey, CB Damarious Randall, LB Joe Schobert
The Browns led the NFL in missed tackles in 2019 with 140, according to Pro Football Reference.
Player to watch: RB Nick Chubb
The Browns have a lot of big names on the offensive side of the ball, but one that gets lost in the shuffle is arguably their best player in 2019, running back Nick Chubb.
Chubb gained the second-most rushing yards in the NFL last season with 1,494 and averaged five yards per carry. The Browns would obviously like for Baker Mayfield to take step forward, but Chubb is already one of the elite backs in the NFL.
Team preview: 6-10 in 2019, third in AFC North
After nearly posting a winning record in 2018, the Browns were expected to take a step forward in 2019. As evidenced by the team's 6-10 finish, that did not happen.
Despite falling short of expectations last season, the Browns still return a lot of talent on paper, especially on offense. Mayfield took a step back in 2019 with 22 touchdowns and 21 interceptions but has the physical tools to improve upon under Stefanski.
The Browns' offensive line left a little to be desired, but they seemingly addressed that when they acquired Conklin via free agency and selected Wills with the 10th overall pick in the draft.
Their receiving corps. boasts what should be the best tandem in the league in Odell Beckham Jr. and Jarvis Landry. Both wideouts posted 1,000-yard seasons, but with the offense only scoring 20 points per game, there is room for improvement. The pairing of David Njoku and Austin Hooper gives the Browns one of the league's better tight end duos.
Defensively, the Browns again look to have a lot of talent on paper. Defensive end Myles Garrett will return after serving a lengthy suspension to once again team up with Olivier Vernon and Sheldon Richardson up front. The Browns also added another pass rusher during the offseason in Adrian Clayborn.
The Browns selecting Delpit in the draft means the secondary will have another young piece to go along with Greedy Williams and Denzel Ward. They also signed Andrew Sendejo and Kevin Johnson to provide veteran experience.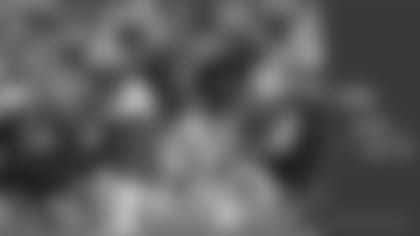 Record vs. Seahawks at Lincoln Financial Field: 0-5
Key additions: LB Jordyn Brooks, WR Phillip Dorsett, CB Quinton Dunbar, DE Bruce Irvin, G Damien Lewis, DE Benson Mayowa, T Cedric Ogbuehi, TE Greg Olsen, DE Darrell Taylor
Key departures: DE Ziggy Ansah, C Justin Britt, WR Jaron Brown, DE Jadeveon Clowney, T George Fant, G D.J. Fluker, T Germain Ifedi, DL Quinton Jefferson, LB Mychal Kendricks, RB C.J. Prosise, DT Al Woods
QB Russell Wilson led the NFC with five game-winning drives in 2019.
Player to watch: LB Bobby Wagner
A member of the NFL's All-Decade Team, Wagner is the franchise's all-time leader in tackles (1,007) and first-team All-Pro selections (5). In fact, Wagner led the NFL in tackles with 159 last season, so Wagner is still among the elites at his position.
Since the Seahawks dismantled the Legion of Boom teams of the mid-2010s, Wagner has stepped in as the unquestioned leader of the unit. 
Wagner's presence in the middle is a huge reason why the Eagles averaged just 4.8 yards per play in the 2019 regular-season matchup (third lowest of the season) and then 4.6 yards per play in the postseason, both games resulting in 17-9 defeats for the Eagle.
Team preview: 11-5 in 2019, second in NFC West
Here's a little chaos theory for you, Eagles fans. 
What if 49ers rookie linebacker Dre Greenlaw didn't make the game-saving tackle of Seahawks tight end Jacob Hollister at the goal line to secure the win, division title, and home-field advantage for San Francisco?
At the very least, Seattle wouldn't have traveled the following weekend to Philadelphia for the Wild Card matchup that featured Seahawks defensive end Jadeveon Clowney's dirty hit on Carson Wentz and Josh McCown's late-game heroics coming up just short in a bitter 17-9 loss for the Eagles.
The Seahawks have given the Eagles fits ever since Russell Wilson was drafted by Seattle in 2012. Wilson is 5-0 against the Eagles (Seattle has won six straight overall in the series) including two victories last season.
Wilson's dealt damage with his arm and his legs, but in those five games the Eagles have not scored more than 15 points in one game and just 18 total in the two matchups in 2019.
The linebacker group captained by Wagner and K.J. Wright received an injection of youth with the addition of first-round pick Jordyn Brooks in the NFL Draft. The Seahawks play base defense more than any team, so the addition of Brooks should ensure that continues.
Up front, the pass rush is a question mark for Seattle as Clowney is still on the free agent market after his one year with the Seahawks. The Seahawks brought back veteran Bruce Irvin and signed Benson Mayowa, plus hope to get more production out of 2019 top pick L.J. Collier. 
Offensively, Wilson is still the engine who drives the attack. Playing at an MVP level in 2019, Wilson hopes to have a stronger offensive line as Seattle signed center B.J. Finney and tackle Cedric Ogbuehi in free agency. Wide receiver D.K. Metcalf, who set an NFL playoff rookie record with 160 yards against the Eagles, looks to build off his strong debut season while Wilson and wide receiver Tyler Lockett form arguably the most underrated QB-WR duo in the league. Tight end Greg Olsen signed to add a veteran threat at the position.
The Seahawks added running back DeeJay Dallas in the draft who could provide a scatback option to complement Chris Carson and Rashaad Penny. Marshawn Lynch is a free agent, but the Seahawks have said that there have been talks about a return. Lynch came out of retirement late in 2019.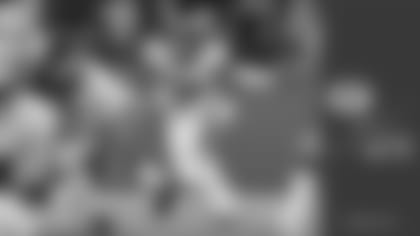 Record vs. Packers at Lambeau Field: 6-9
Key additions: WR Devin Funchess, LB Christian Kirksey, QB Jordan Love
Key departures: WR Geronimo Allison, T Bryan Bulaga, TE Jimmy Graham, LB Blake Martinez, T Jared Veldheer
The Eagles gained 176 rushing yards on 33 attempts during their Week 4 win over the Packers in 2019 for an average of 5.3 yards per carry. The 176 yards were the second-most the Packers defense allowed during the regular season. They of course allowed San Francisco to run for 285 yards in the NFC Championship Game.
Player to watch: WR Davante Adams
It is no secret that Adams is quarterback Aaron Rodgers' No. 1 target, as he has led the team in receptions and receiving yards in each of the last three seasons.
The Eagles, in particular, are all too familiar with this fact. In his last two outings against the Eagles, Adams has racked up a combined 15 receptions for 293 yards and two touchdowns. In 2019, Adams caught 10 passes for 180 yards. Despite his production, the Eagles managed to keep him out of the end zone.
Team preview: 13-3 in 2019, first in NFC North
By all accounts, the Packers' first season under head coach Matt LaFleur's leadership was a success. They saw a seven-win improvement over the season before, returned to the playoffs and were one game away from reaching the franchise's sixth Super Bowl. However, their season ended with an embarrassing loss to the 49ers in the NFC Championship Game.
Offensively, the three-headed monster of Rodgers, Adams, and Aaron Jones returns. But with Bulaga and Veldheer gone from the offensive line, some questions remain about the unit.
Green Bay had its share of ups and downs in 2019 but will look to Kirksey to bring a steadying presence with the hopes of improving the unit in 2020.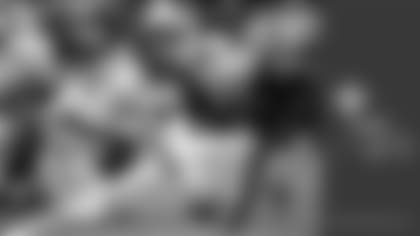 Record vs. Saints at Lincoln Financial Field: 2-2
Key additions: LB Zack Baun, DL Margus Hunt, S Malcolm Jenkins, C Cesar Ruiz, WR Emmanuel Sanders, TE Adam Trautman
Key losses: CB Eli Apple, S Vonn Bell, QB Teddy Bridgewater, WR Ted Ginn, LB A.J. Klein, G Larry Warford
Since Sean Payton and Drew Brees arrived in New Orleans in 2016, the Saints have ranked in the top 10 in the league in points scored 11 times out of 14 seasons. Even in those other three seasons, the lowest the Saints ranked was 12th and that was in 2007. In the last four seasons, the Saints ranked second, fourth, third, and third in points scored. The Saints have ranked in the top 10 in yards gained in every season of the Payton-Brees combo.
Player to watch: WR Michael Thomas
The 2019 Offensive Player of the Year led the NFL with a single-season record 149 receptions for 1,725 yards and nine touchdowns, averaging 107.8 yards per game. 
Think about that. He averaged over 100 yards per game. He had 10 100-yard performances, including a stretch of five straight in the middle of the season.
No reason his Twitter handle is @Cantguardmike.
The 6-3, 212-pound Thomas isn't a one-year fluke. He's had 1,000-plus yards in each of his first four NFL seasons, and 100-plus receptions in each of the past three years. He's caught an incredible 78.1 percent of the passes thrown his way in his career.
Sure, the Saints' offense is a plus, along with having a future Hall of Fame quarterback in Drew Brees, but size, speed, hands, separation ability, and contested-catch toughness make him a security blanket for any quarterback.
Team preview: 13-3 in 2019, first in NFC South
It's difficult when a team plays a long season only for it to end in heartbreaking fashion then to have to regroup and make another run the following year. That's why it's rare for teams that lose in the Super Bowl to make a deep run the following season.
The Saints would like to have a word with you.
This is how the Saints' last three seasons have come to a close.
In 2017, the Saints lost in the Divisional Round thanks to the Minneapolis Miracle, Stefon Diggs' walk-off touchdowns.
In 2018, the Saints reached the NFC Championship Game only to lose in overtime after a controversial non-call on Rams (now Eagles) cornerback Nickell Robey-Coleman wiped out a chance to potentially run out the clock before a game-winning field goal attempt. It was egregious enough for the league to change how pass interference penalties can be reviewed for one year.
In 2019, the Saints had a go-ahead defensive touchdown taken off the board in the final minutes, then lose in overtime when Vikings tight end Kyle Rudolph pushed off cornerback P.J. Williams on the game-winning touchdown. The Saints never got the ball in overtime.
The Saints have been the NFC's best team over the past three years with a 37-11 regular-season record and three division titles, but not even a Super Bowl appearance to show for it.
Quarterback Drew Brees is back for another run as he put off retirement for a little bit longer. If anything happens to Brees, they have gadget weapon Taysom Hill and former No. 1 overall pick Jameis Winston.
The Saints fortified the protection for Brees by using their first-round pick on Camden native Cesar Ruiz, who will likely move to guard. Veteran speedster Emmanuel Sanders is another weapon to go along with fellow wide receiver Michael Thomas, running backs Alvin Kamara and Latavius Murray, and tight end Jared Cook.
The defense remains strong and welcomes a reunion with former top draft pick Malcolm Jenkins, who left New Orleans for Philadelphia in 2014. Head Coach Sean Payton has said that allowing Jenkins to leave was the biggest personnel regret of his career. Jenkins has the cachet of winning another Super Bowl with another team. His leadership will be valuable for a team that has to overcome the postseason demons of the past three seasons.
The biggest difference is that the NFC South will not be a cakewalk. The Buccaneers are going to do everything to take advantage of new quarterback Tom Brady's final seasons and Carolina is retooling with a new coaching staff and a new quarterback – Teddy Bridgewater, who went undefeated for the Saints last season while Brees dealt with a hand injury.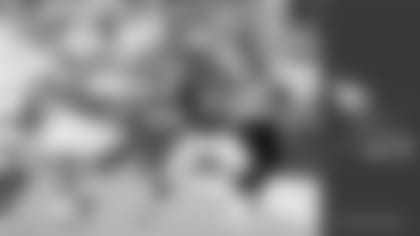 Record vs. Cardinals at State Farm Stadium: 0-3
Key additions: WR DeAndre Hopkins, LB Devon Kennard, DT Jordan Phillips, LB Isaiah Simmons 
Key departures: RB David Johnson
Nine of Kyler Murray's 12 interceptions during his rookie season occurred while playing at home.
Player to watch: WR DeAndre Hopkins
The Cardinals gave Murray another weapon to throw to when they acquired Hopkins via a trade with the Houston Texans. Hopkins' ability as a pass catcher is well documented, as he has been elected to the Pro Bowl in each of the last three seasons.
However, one stat that really illuminates just how consistently good Hopkins has been was his drop percentage from 2019, which was a mere 2.7, the lowest in the league among receivers with at least 100 receptions.
Hopkins alone will give opposing teams fits, but don't forget that he is being paired with the ageless Larry Fitzgerald.
Team preview: 5-10-1 in 2019, fourth in NFC West
The Cardinals were only a five-win team in 2019, but on paper, they have seemingly improved heading into 2020. Theoretically, Murray and Head Coach Kliff Kingsbury both having a full NFL season under their belts should help improve the offensive unit that boasts the likes of Hopkins, Fitzgerald, and Kenyan Drake at the skill positions.
Defensively, the Cardinals allowed the most yards in the league in 2019 (6,432), but they looked to bolster that by going defense on four of their six selections in the 2020 NFL Draft, including highly touted Clemson linebacker Isaiah Simmons with the eighth overall pick.
Simmons joins a unit that already includes Chandler Jones, who posted 19 sacks last season, and former Eagle Jordan Hicks, who led the team in tackles with 150. Hicks also played in all 16 games for the first time since 2016.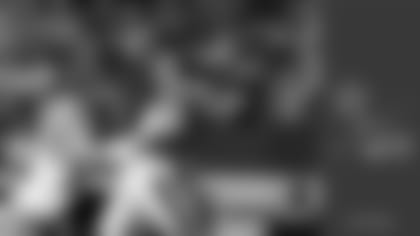 Record vs. Cowboys at AT&T Stadium: 6-6
Dak Prescott averaged fewer than 7.0 yards per attempt five times in 2019. The Cowboys lost every one of those games, including a season-worst 6.02 yards per attempt during the Week 16 loss to the Eagles. By contrast, the Cowboys went 8-3 in the games Prescott reached at least 7.0 yards per attempt.
Player to watch: RB Ezekiel Elliott
McCarthy will bring a new offensive scheme to the Cowboys, but more than likely, said scheme will still run through Elliott running behind one the better offensive lines in the league.
The Eagles managed to hold Elliott to only 47 yards on the ground during their Week 16 victory over the Cowboys last season, stopping a streak of four consecutive games he gained at least 100 rushing yards. Elliott had never gained fewer than 90 yards against the Eagles until that point. The Cowboys won all of those matchups.
Needless to say, stopping Elliott is the Eagles' No. 1 priority.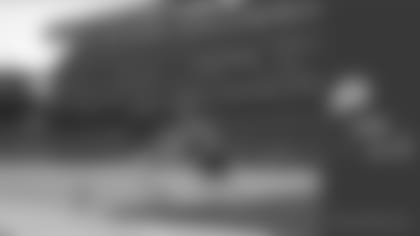 Record vs. Redskins at Lincoln Financial Field: 10-7
The Eagles have won six straight matchups against Washington. It's the first time since 1986 that the Eagles will open and close the regular season vs. the Redskins.
Player to watch: DE Chase Young
The No. 2 overall pick in the 2020 NFL Draft, the former Ohio State defensive end was in the Heisman Trophy conversation early in the college season. He posted 16.5 sacks and 21 tackles for loss despite missing two games for an NCAA suspension.
A freaky athletic 6-5, 264-pound edge rusher, Young will be the centerpiece of new Head Coach Ron Rivera's defense while giving offensive lines something else to think about other than Ryan Kerrigan and last year's first-round pick Montez Sweat.