Every spring, over 250 prospects hear their names called in the NFL Draft. This is a culmination of hours upon hours of hard work, blood, sweat, and tears. It's a moment that a majority of them have been dreaming about for their entire lives. For some, it's more meaningful than they and their families could have ever imagined. There's nothing quite like hearing the commissioner announce your name as a first-round pick, or getting that phone call before your name scrolls across the ticker on national television as you find out your NFL destination.
Every once in a while, however, there is a player and a family whose dream for stardom looks quite a bit different than the one they may have imagined just a few short years earlier. In this draft class, one of those players will be David Sills.
Not that he nor his family will be disappointed with the final outcome. The 6-3, 200-pound star wideout from West Virginia was a two-time first-team All-Big 12 selection for the Mountaineers, including a junior campaign when he was a finalist for the esteemed Fred Biletnikoff Award as the nation's top wide receiver. He was the premier target in a high-flying West Virginia offense led by Heisman Trophy hopeful Will Grier at quarterback. Sills' natural ability to play the ball in the air is eye-opening. He adjusts to passes mid-flight and maximizes his frame to pull in throws far outside of his radius. He caught 125 passes and scored 33 touchdowns in 24 starts over the past two seasons in Morgantown. With his combination of size, athleticism, and natural receiving ability, he has scouts drooling.
But then again, that feeling shouldn't be new for Sills. If you search for Sills' name online, he first exploded onto the national scene in February 2010. Sills' journey to the Senior Bowl this week in Mobile, Alabama began just south of Philadelphia in the town of Bear, Delaware. The future for David Sills looked different at that point in time.
How does a 9-year-old young boy get propped up as football's version of LeBron James, see that dream pulled out from under him, then reinvent himself in a decade?
It's a story that's got some Philadelphia Eagles flavor to it.
Sills was 13 years old, a seventh-grader starting at quarterback for his high school team. His teammates at the time knew that it wasn't the norm. One of those teammates was Wendell Smallwood.
Smallwood, who grew up a fan of his future NFL team in Wilmington, Delaware, was an established starter at Red Lion Christian Academy. For Smallwood, to have a kid four or five years younger than most of his teammates making the calls in the huddle was a bit surreal.
"He was as big as a stick," Smallwood said. "Any time he got hit, you held your breath because guys were so much bigger than him."
That's not Sills' only connection to the Eagles. Far from it. When he was 9 years old, Sills attended a youth football camp put on by the Philadelphia Eagles, where he was named the top quarterback of the week. That camp gave his father, David Sills IV, the confidence that his son had a special talent. The younger Sills was just 10 years old when his dad set him up with Steve Clarkson, a private quarterback tutor who previously worked with Ben Roethlisberger and Matt Leinart prior to becoming first-round picks. Jake Trotter of ESPN wrote about the elder Sills' chase for Clarkson, and how he eventually convinced him to teach and mentor his son.
Sills IV, who owned a successful construction company based out of Wilmington, flew across the country, taking his son to Pasadena, California to work out with Clarkson multiple times. Clarkson repaid the favor by making a trip to Delaware where he agreed to take on the young phenom. Sills and Clarkson met from that point on every couple of week to hone the quarterback's passing skills. In December 2009, three years later, this video was posted on YouTube.
Clarkson was in Miami for Super Bowl XLIV, where Drew Brees and the New Orleans Saints soundly defeated Peyton Manning and the Indianapolis Colts. Clarkson believed that he had the next Manning or Brees under his wing, and he wanted to get eyeballs on him. The quarterback guru approached newly minted USC head coach Lane Kiffin, who had just controversially left the University of Tennessee. Clarkson sent him the YouTube clip, asking for his opinion of Sills.
The young head coach called Clarkson back and said he wanted to offer Sills a scholarship based solely off that YouTube video. He wasn't coy about it. Kiffin didn't want to wait until he was a junior in his high school. Heck, he didn't want to wait until he was even a freshman in high school. He saw what potentially looked like an elite talent at the quarterback position. Sills was a kid who had been working out in Southern California; had already met Trojan greats like Carson Palmer, Matt Leinart, and Matt Barkley during his sessions with Clarkson; and had dreams of donning the Cardinal and Gold. Kiffin was excited, but he was far from being the only one.
"I was with him when he got the offer," Smallwood said. "We were all at school. He got the call and everyone was pretty excited."
On February 4, 2010, one day after receiving the offer, Sills and his family accepted it.
Sills' life was changed forever after that moment.
"It just went viral," Clarkson told Trotter. "I'm walking down Radio Row the week of the Super Bowl, and the whole row is talking about ... this 13-year-old accepting an offer from USC."
"It was just mind-blowing," Smallwood said. "He became a superstar. He was a celebrity."
The media circus blew up. Every national network wanted to tell the story of the seventh grader-turned Heisman Trophy hopeful, who was now the most celebrated recruit in history.
But that's not where the craziness ended for the 5-11, 135-pound 13-year-old. If anything, it was just beginning.
Sills started at quarterback for Red Lion Christian Academy before he had received the USC offer. When he was finally in high school, he threw 28 touchdown passes as a freshman. He was helping build the beginning of a dynasty at Red Lion. It soon came crumbling down.
As Andy Staples wrote so well over a year ago, the elder Sills helped build the Red Lion program from nothing. Literally. It started with a gym he had constructed for the school when his son was in kindergarten. He created a scholarship fund with the purpose of attracting talented athletes to the school. Sills' father had put a lot of time and money into Red Lion's success.
The school, however, was sold. The new group didn't put much of a priority on athletics, specifically football. Sills' father didn't want his son losing his scholarship to USC. The elder Sills pulled his son, and the majority of the Red Lion team, out of school.
"We all wanted to stay together," Smallwood said. "We didn't want to all transfer out and end up at different schools."
"David's father knew how important it was for all of us to stay together," Smallwood said. "We were all close, so for us to not all have to transfer to different schools was really important to us. We were really thankful for that opportunity."
At Eastern Christian, the students took online courses but struggled to gain accreditation in Maryland. Since the school wasn't recognized, it struggled to find other teams to play. It didn't help how well the team played when it was able to get on the field for a game.
"When we started blowing teams out, everyone just dropped us," Smallwood said.
That didn't stop Eastern Christian from seeking out competition. The school attended several 7-on-7 tournaments, including one at NovaCare Complex in the Eagles' practice bubble.
"Oh yeah, we won that one," Smallwood said.
But still, those 7-on-7 tournaments weren't actual games. The lack of visibility was seen, by some, as a detriment to the players' futures at the college level.
"That year, a lot of people at home asked me why I wasn't more upset," Smallwood said. "It was my senior season and we only played three games, but we had the most fun ever. We scrimmaged each other all the time. I was always with David and the team. We would all stay at his house. He was one of the guys who was a leader of the team, even though he was younger than us. It was just great to be around him all the time."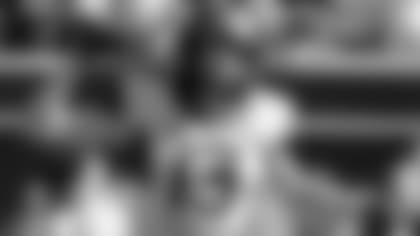 Opponents canceled games against Eastern Christian at the last minute, so coaches set up scrimmages with Smallwood's class against the younger class. As the team continued to grow closer, that competitive nature developed even further.
"I think that atmosphere in high school had us ready for college," Smallwood added. "I know a lot of guys go to college and they're not used to competing. In high school, we competed with everything – grades, football, basketball. We even had recess at our school and we were constantly just competing and having fun."
Sills verbally committed to USC, but that didn't stop other coaches from coming to Eastern Christian to see him work out. Day after day, the biggest names in the industry wanted to see how the phenom's progress. One of those coaches was Dana Holgorsen, longtime West Virginia head coach who was just hired by Houston. Holgorsen stopped on campus multiple times. He happened to notice a certain running back with NFL potential during those visits.
"David created so much attention for our program," Smallwood said. "Without him, the rest of us may not have gotten offers. That's how I got hooked up with West Virginia, they came for a workout to see him, and they ended up offering scholarships to Daikiel (Shorts, a wide receiver) and I."
Sills' status had created opportunities for his older teammates, and after that first year at Eastern Christian, the 2012 football season, Smallwood and Shorts both signed with the Mountaineers.
By Sills' junior year, the fall of 2013, Eastern Christian was fully accredited and played a full slate of games. Everything appeared to be back on track. That is until Sills broke a knuckle on his throwing hand, which affected his motion and release as a passer. Clarkson told Trotter that the injury "created this funny wrist motion, and he never got it back to where it was when people thought he was the perfect passer."
Meanwhile, Kiffin and USC limped out to a disappointing 3-2 start in his third year as the head coach of the Trojans. He was infamously fired on the tarmac of Los Angeles International Airport after an upset loss on the road to Arizona State. The interim head coach, Ed Orgeron (now the head coach at LSU), was fired up for the still-talented high school quarterback to join the upcoming recruiting class. But when the Trojans hired Washington head coach Steve Sarkisian (now the offensive coordinator at Alabama), things changed. Sarkisian aggressively recruited another quarterback, five-star recruit Ricky Town, who never panned out at USC and recently retired from football after being the backup at Pitt this fall, while they also pursued Sam Darnold.
Sills told reporters that he and Sarkisian "just didn't really mesh that well," and decommitted from USC the summer before his senior season. Coming off the hand injury, Sills became more of an athletic quarterback as a senior, showing teams he had the versatility to be a dual-threat weapon in a spread offense.
Sills wasn't out of the woods yet. He broke a bone in his ankle in Week 3 of his senior year. Just like that, Sills' high school career was over.
He had limited film. He had a broken ankle. He had plenty of interest, but no concrete offers.
Holgorsen re-entered the picture.
Holgorsen had seen enough of Sills over the years and knew, on a personal level, that he'd fit in Morgantown.
"When it started going downhill for David's throwing motion," Smallwood said, "Dana was still there. He still wanted him. He knew he was a great kid, a smart kid, and he wanted him to come and play quarterback at West Virginia."
Sills arrived on campus in the summer of 2015. The decision was made to redshirt Sills in his first year as a backup quarterback. He could, however, practice with the scout team offense. As the Mountaineers prepared to play Liberty, who had a big wide receiver, coaches asked Sills to slide outside to act as a wideout. This is a fairly common practice across scouts teams in all of college football.
Tony Gibson, the Mountaineers' defensive coordinator, found that his corners had a lot of trouble covering the true freshman quarterback out in space. It just so happened that West Virginia didn't have a lot of depth at receiver that year. Holgorsen went to Sills in October and asked him about making the switch to play receiver so that he could get on the field. Sills pushed back initially, not wanting to waste a year of his eligibility as a quarterback just so he could help out the team as a receiver.
"We knew right away that he could be a great receiver," former West Virginia cornerback and current Eagle Rasul Douglas said. "I thought he knew it, too. He has deceptive speed. You don't know he's fast until you're running alongside him and you realize that, 'Man, you're not gaining any ground on him.' I mean he's making catches against guys (at West Virginia in practice) that were going to go to the league. He always made plays in practice, and he always wanted to work. That was the best thing about him."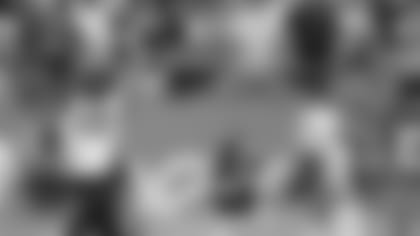 Another game went by. Holgorsen pleaded with Sills, explaining how much the team needed him. The freshman quarterback relented, and he agreed to make the switch. The Mountaineers were preparing to go on the road to take on Baylor that Saturday in a Big 12 matchup.
Sills' family was in the stands when he caught two passes, including a 35-yard touchdown against the Bears. Douglas noted that the score came against future NFL starter Xavien Howard. His family was also in the stands later that season when he caught the game-winning touchdown in the team's bowl game, a 43-42 shootout in the Cactus Bowl against Arizona State, coincidentally the team that ended Kiffin's tenure at USC that sent Sills' career into a spiral.
Sills experienced success as a true freshman, but something was missing.
"If you told me in seventh grade that I was going to be playing wide receiver at West Virginia, I would've never believed you," Sills told Bleacher Report. "I'm not going to lie, it hurt."
After the season, Sills saw the writing on the wall. The coaching staff there liked him on the outside catching touchdowns, but he was groomed for as long as he could remember to throw them. He went to Holgorsen and told him that he loved his teammates and his coaches, but that ultimately he couldn't continue without giving himself an opportunity to play quarterback.
"All his life, he was training to be a quarterback. He still wanted to play, he wanted to figure it out," Smallwood said.
"Quarterback was his dream," Douglas added. "Sometimes you have that dream, and even if you can't do it, you have to go and try it. That was David with being a quarterback."
Another teammate, Eagles receiver Shelton Gibson, saw that same fire.
"He and I lived in the same building on campus," Gibson said, "and I remember going outside every single day before he transferred. He would just throw me balls every single day, even though he was playing receiver. He was trying to get his throwing motion back. He really wanted to play quarterback."
Sills transferred out of West Virginia and played close to where his dreams nearly took him initially. El Camino College is about a half hour south of the Los Angeles Memorial Coliseum, where USC plays. In 10 games for El Camino, Sills threw for over 1,600 yards and 15 touchdowns, but no big programs came calling. At least not with any scholarship offers.
Now entering his junior year of college eligibility, Sills' future wasn't all that bright. Could he keep up the dream of playing college quarterback and try to walk on somewhere? Would he play football at all? Then, his phone rang.
The West Virginia coach had been paying attention from afar, and he knew Sills didn't have any offers. He asked Sills if he was ready to come back and give wide receiver a chance. Holgorsen thought he could be an NFL wideout.
Sills moved back east for the 2017 season. Smallwood was now with the Eagles in the NFL, but Sills still had friends in Morgantown. He put all of his attention toward improving at wide receiver, and it paid off.
Sills was a first-team All-Big 12 selection, an All-American by multiple outlets, and a finalist for the Biletnikoff Award, finishing tied for the lead nationally with 18 touchdown catches in his junior season. That was enough to pique the interest of scouts and evaluators. He followed it up with a strong senior campaign that was nearly identical in terms of production.
"I watch him all the time," Smallwood said of his childhood friend. "When he first started at receiver, it was all raw talent. It was just him being able to beat people up, run past them after they underestimated his speed. Now? This guy can run routes. He can catch the most difficult passes. He can get open. He's dedicated to his craft, and this past offseason, I told him how important those next few months would be for him before his final year. He learned some new little tweaks, some tricks to the trade to help improve his game. He's only been playing receiver for a couple of years now. He's definitely going to keep getting better."
"His success doesn't surprise me at all," Gibson added. "One thing about David that you need to know; a lot of people play this game for a lot of reasons. He does it because he loves football. I've been to his beach house. His family is not struggling. He's not doing this for the money. He loves the game of football, and he's loved it since he was a little kid."
"Everything he's been through," Smallwood said, "he's fought through so much since he was just 13 years old. His story shows how hard of a worker he is, to go to a different position and dominate the way he has. It's insane."
Will Sills be a first-round pick? Probably not.
Will he be hailed as the savior of his future NFL team upon arrival? That's unlikely.
But when you look at the scope of his journey, it's really unlike any that we've seen in recent memory:
Hailed at a very young age as the next "elite" talent at the most important position in sports.
Forced to change schools on the fly, dealing with severe injuries, all while facing the scrutiny of a celebrity athlete on a national scale.
Enjoyed early success in college, being told that he wasn't good enough, and trying anyway.
Swallowed his pride and returned to West Virginia, where he took his game to a new level of success.
As time goes on, NFL teams have become smarter when evaluating players, trying to find predictors of future success in 21-year-old college kids. One of the traits scouts look for is resiliency, players who prove they love the game, can overcome hardship, and will do what it takes to find success.
David Sills checks all of those boxes. He has shown the mental fortitude and competitive toughness to make it. Now, it's a matter of him improving on the field once he gets that long-awaited call from the NFL team that covets him the most.
Fran Duffy is the producer of the Emmy-nominated _Eagles Game Plan_ show which can be seen every gameday during the season on NBC10 in Philadelphia. He is also the host of two Eagles-related podcasts, _Eagle Eye in the Sky_, which examines the team from an X's and O's angle each and every week as well as the _Journey to the Draft podcast_, which covers college football and the NFL Draft all year round. Fran also authors the Eagle Eye in the Sky column, which runs four times a week during the football season to serve as a recap for the previous game and to preview the upcoming matchup. Prior to joining the Eagles in 2011, Duffy was the head video coordinator for the Temple University football team under former head coach Al Golden. In that role, he spent thousands of hours shooting, logging, and assisting with the breakdown of the All-22 film from the team's games, practices, and opponents.