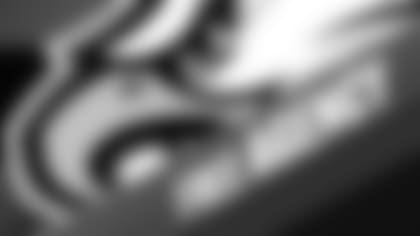 It should come as no surprise that the Eagles moved quickly to shore up the tight end position at the start of the offseason.
In the last four games of the season, Ertz had 450 receiving yards becoming just the second NFL tight end (Jimmy Graham as a member of the Saints) with at least that total in any four-game span since 2013. Despite missing the entire preseason after undergoing core muscle surgery, Ertz finished second on the team with 75 catches for 853 yards, both career highs.
Celek, a fifth-round pick of the Eagles in 2007, is the team's longest-tenured non-specialist. In fact, there are only three pro athletes in the City of Philadelphia who have been playing with their respective teams longer than Celek.
The Eagles can still count on Celek for quality snaps (603, 52 percent of the total offensive snaps in 2015) and the occasional big game (134 yards vs. Miami this past season, the third-highest total of his career), but it's the veteran's willingness to sacrifice for the betterment of the team that will serve as a sterling example for new head coach Doug Pederson.
Trey Burton has been one of the most prolific special teams players for the Eagles in the past two seasons. After finishing his rookie campaign of 2014 with a blocked punt return for a touchdown in the season finale, Burton led the Eagles with 19 special teams tackles last season, the most by an Eagle since 2009.
Listed at 6-3, 235 pounds, Burton doesn't possess the size of a standard tight end, but he was a versatile weapon at the University of Florida and could be utilized the same way in the Eagles' new offensive scheme. He recorded his first two NFL receptions in the Detroit game last season, including a 43-yard catch. Pederson's offense in Kansas City utilized a fullback. Without one on the current roster, Burton's skill set could fill that role.
Trey Burton, Brent Celek, Zach Ertz, Chris Pantale
1. Ladarius Green, Chargers
2. Antonio Gates, Chargers
6. Benjamin Watson, Saints
7. David Johnson, Chargers
8. Rhett Ellison, Vikings
9. Dorin Dickerson, Titans
10. Vernon Davis, Broncos
Top Tight End Contracts From 2015 Free Agency
1. Charles Clay, Bills (5 years, $38M, $24.5M guaranteed)
2. Julius Thomas, Jaguars (5 years, $46M, $24M guaranteed)
3. Jordan Cameron, Dolphins (2 years, $15M, $12.5M guaranteed)
4. Lance Kendricks, Rams (4 years, $18.5M, $10M guaranteed)
5. Lee Smith, Raiders (3 years, $9.35M, $3.1M guaranteed)
6. Owen Daniels, Broncos (3 years, $12.25M, $3M guaranteed)
7. Scott Chandler, Patriots (2 years, $5.3M, $2M guaranteed)
8. Jermaine Gresham, Cardinals (1 year, $3.125M, $1.5M guaranteed)
9. Anthony Fasano, Titans (2 years, $5.25M, $1.125M guaranteed)
10. Jacob Tamme, Falcons (2 years, $3.2M, $400K guaranteed)