For the third straight season, the Eagles are likely to have a close eye on the safety position in free agency. Two years ago, the team inked safeties Patrick Chung and Kenny Phillips to free-agent deals, only to see Chung disappoint and Phillips fail to maintain his health. Last offseason, the results were much better as the team eschewed the astronomical price on Jairus Byrd while tabbing Malcolm Jenkins as their main priority. Jenkins was an immediate hit in Philadelphia, starting alongside Nate Allen, who was re-signed in free agency. Special teams standout Chris Maragos completed the set of safety moves for the Eagles.
But with Allen once again set to hit the open market, the Eagles face an offseason in which the big picture at safety will be "Who starts alongside Jenkins?" Internally, the candidates are inexperienced. Earl Wolff has flashed when healthy, Maragos and Chris Prosinski are primarily special teamers, while Ed Reynolds II and Jerome Couple III, promising as they may be, have fewer combined regular season snaps on defense than Roman numerals in their respective last names.
It would be a shock, then, if the Eagles did not add to that group in some fashion this offseason, whether through free agency or the draft. If they choose to pursue a veteran, there could be some lucrative options like Devin McCourty or Rahim Moore. Or perhaps Chip Kelly and Co. will target the likes of Antrel Rolle, Tyvon Branch or Marcus Gilchrist. Time will tell, of course, but for now, here's everything else you need to know about the safety market.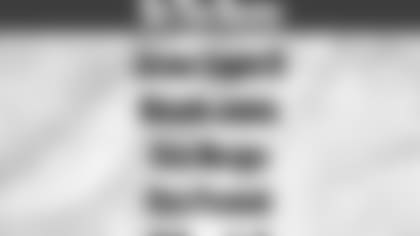 1. Devin McCourty, Patriots
2. Rahim Moore, Broncos
3. Antrel Rolle, Giants
4. Da'Norris Searcy, Bills
5. Kendrick Lewis, Texans
6. Mike Adams, Colts
7. Tyvon Branch, Raiders
8. Ron Parker, Chiefs
The Top Safety Contracts From 2014 Free Agency
1. Jairus Byrd, Saints (6 years, $26.3M guaranteed, $54M total)
2. Donte Whitner, Browns (4 years, $15.5M guaranteed, $28M total)
3. T.J. Ward, Broncos (4 years, $14M guaranteed, $22.5M total)
4. Antoine Bethea, 49ers (4 years, $9.25M guaranteed, $21M total)
5. Malcolm Jenkins, Eagles (3 years, $8.5M guaranteed, $16.25M total)
6. Mike Mitchell, Steelers (5 years, $5.25M guaranteed, $25M total)
7. Chris Maragos, Eagles (3 years, $1.55M guaranteed, $4.05M total)
8. Roman Harper, Panthers (5 years, $1.5M guaranteed, $10.625M total)
9. Charles Woodson, Raiders (1 year, $1.15M guaranteed, $2.5M total)
10. Rafael Bush, Saints (2 years, $850K guaranteed, $3.8M total)