Last offseason, the Eagles dipped their beaks into the free-agent quarterback market with the signing of Mark Sanchez. The move paid off as the former fourth overall pick was called into action when Nick Foles suffered a broken collarbone halfway through the season. Sanchez, as you surely know, took over signal-calling duties in the second half of the season as the team went 4-4 to finish the year.
Next week, when the opening bell rings for free agency, Sanchez will once again be on the market. With Foles, Matt Barkley and G.J. Kinne remaining on the Eagles roster, the team is likely to have some interest in adding another quarterback this offseason – and Sanchez will certainly be on their radar. If the Eagles are looking for a player in a similar situation as Sanchez was last year, a veteran with starting experience that is to say, there will be a few options.
Jake Locker is another former first-round pick who is still relatively young (26). His question marks include health (he's never played more than 11 games in a season) and a penchant for interceptions (he's thrown 27 touchdowns to 22 interceptions in his career). Brian Hoyer, 29, started 13 games for the Browns last season, going 7-6, and will hit the market with his fair share of suitors. Ryan Mallett only started two games for the Texans before suffering a season-ending injury and he doesn't necessarily fit the perceived mold of a "Chip Kelly quarterback," but he too will be on the market.
Of course, the Eagles may also choose to forego the quarterback market in free agency entirely, depending instead on the draft or trades to add to their current stable of passers. Or they could also opt to stand firm with the three players currently on the roster. Considering how the offseason has unfolded thus far, everything is on the table.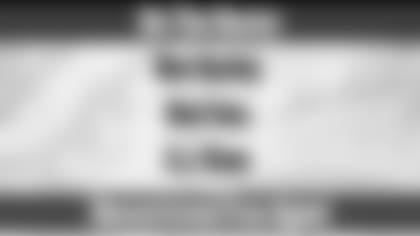 1. Jake Locker, Titans
2. Ryan Mallett, Texans
3. Mark Sanchez, Eagles
4. Brian Hoyer, Browns
5. Michael Vick, Jets
The Top Quarterback Contracts From 2014 Free Agency
1. Josh McCown, Buccaneers (2 years, $4.75M guaranteed, $10M total)
2. Ryan Fitzpatrick, Texans (2 years, $4M guaranteed, $7.25 total)
3. Michael Vick, Jets (1 year, $4M guaranteed, $4M total)
4. Kyle Orton, Bills (2 years, $3M guaranteed, $11M total)
5. Charlie Whitehurst, Titans (2 years, $2M guaranteed, $4.25M total)
6. Mark Sanchez, Eagles (1 year, $1.5M guaranteed, $2.25M total)
7. Tarvaris Jackson, Seahawks (1 year, $1.25M guaranteed, $1.25M total)
8. Kellen Clemens, Chargers (2 years, $645K guaranteed, $3M total)
9. Shaun Hill, Rams (1 year, $500K guaranteed, $1.75M total)
10. Derek Anderson, Panthers (2 years, $400K guaranteed, $2.564M total)